Where the whittling is done
Ernst Karle is preserving one of the Black Forest's most important traditions. Join us for a story about the last shingle maker in the region.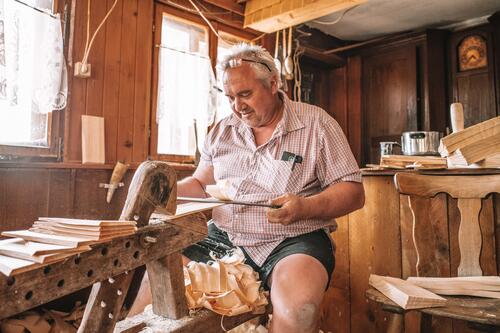 The journey is an arduous one. Slowly, our car's plaintive-sounding motor fights its way up the steep and narrow road. Buttercups, dandelions, and poppies bloom off to the side, and lime-green butterflies flutter about in the warm summer air. Suddenly, our driver steps on the brake – hard – just before a hairpin turn. The passenger in the front seat instinctively grabs for the handle above the window. After we nearly scrape...