Monkey 47 presents: The Wild Monkey Inn
Episode V: A Ramos Gin Fizz for Alex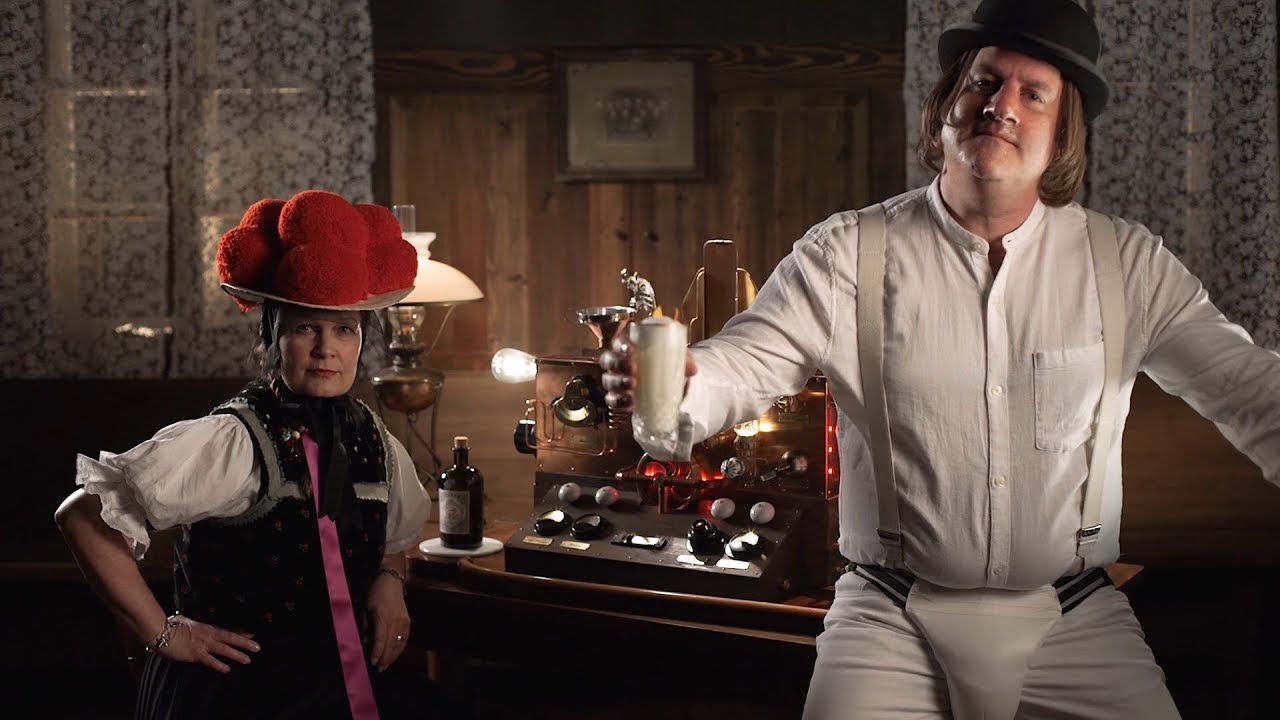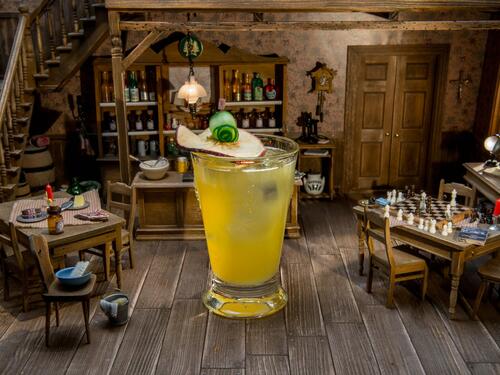 Ingredients 5 cl Monkey 47 Dry Gin 2 cl Elderflower Cordial 1 cl Sugar Syrup 2 cl fresh lemon juice ¾ Cucumber 4 cl Cloudy apple juice Apple slice Preparation Muddle the cucumber, lemon, cordial and syrup in a shaker & add other ingredients. Shake it with ice cubes and double strain it into a highball glass with ice. Garnish the drink with an apple slice and cucumber.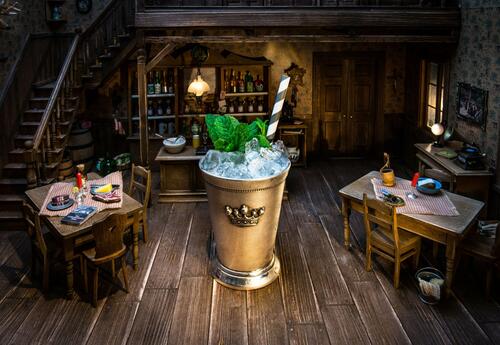 Ingredients 5 cl Monkey 47 Schwarzwald Dry Gin 1 cl simple syrup 15 mint leaves Preperation Muddle all ingredients, shake it with ice cubes and double-strain into a silver mug filled with crushed ice. Garnish it with a mint leave.
Dead Rabbit
From gang wars to outstanding cocktails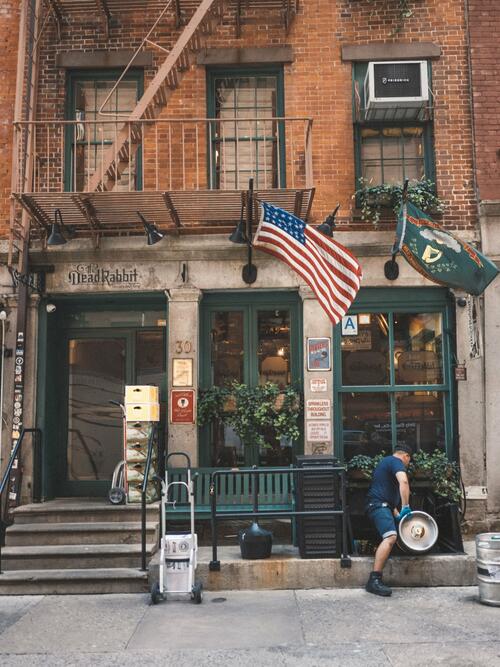 To hear them tell it, when Jack McGarry and Sean Muldoon set out for the land of opportunity – New York, to be exact – they had stardust in their eyes and little more than a rucksack full of dreams. Just six years later, they made their primary aspiration come true in bringing the Dead Rabbit to life. This bar, which has garnered numerous awards and accolades (including as the World's Best Bar ...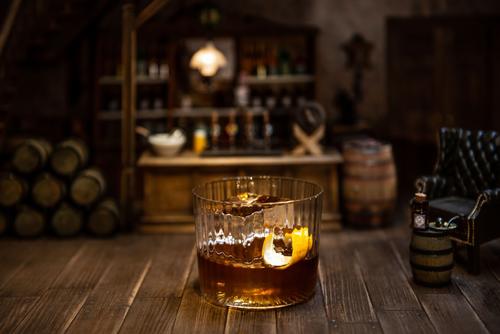 Ingredients 5 cl Monkey 47 Barrel Cut 2 dashes orange bitters 2 dashes Angostura bitters 1 sugar cube 2 cl water Orange Peel Preperation Place the sugar cube in a good-sized Old Fashioned glass and let the cube absorb the bitters. Then add 2 cl of pure water and give it a good stir. Add a chunk of ice and pour in a healthy amount (5 cl) of Monkey 47 Barrel Cut. Give it another good, long stir. Finally, ...
Red Mustard Monkey
The Distiller's Cut 2018 Cocktail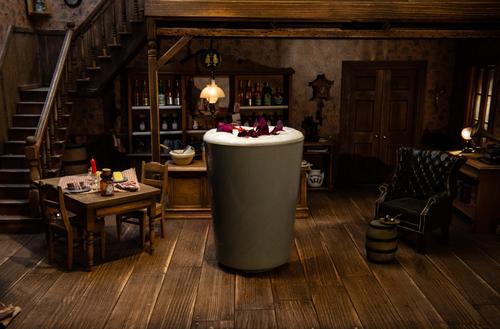 Ingredients 4 cl Monkey 47 Distiller's Cut 2018 1 cl Suze 10 cl Grapefruit Lemonade Wheat Beer Espuma Red Mustard Cress Preperation Add all of the ingredients except the Wheat Beer Espuma to the Becher filled with ice cubes. Top up with Wheat Beer Espuma and garnish with Red Mustard Cress.
Like Winnetou in the prairie – Croatia
Stairway to Borovica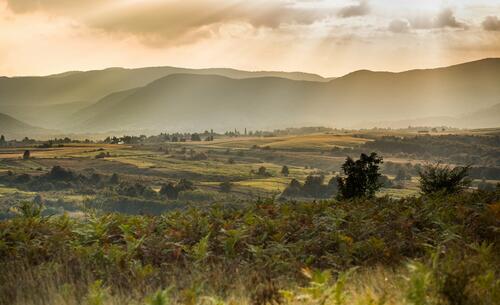 Along with our oft-cited botanical curiosity, it's our practically obsessive quest for the highest quality that leads us out on annual botanical expeditions to our suppliers. Like Winnetou rinding across the prairie, our search took us to the Dalmatian coast near Plitvice, where we finally encountered the perfect juniper aroma. The juniper`s unique characters starts with the earth in which it grows. For millennia, the bushes have been sp...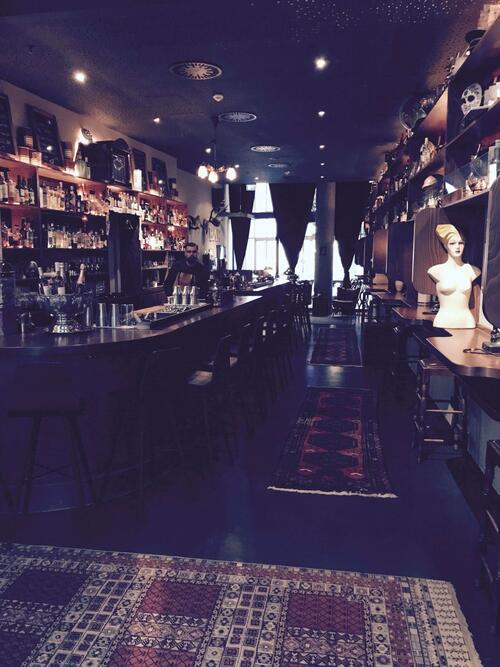 Here's a place that truly lives up to its name: When you're being served by Armin Azadpour and his team in Frankfurt, it's hard to think of a single thing that isn't just as it should be. Outstanding cocktail artistry, a lovely atmosphere, the kindest hosts you can imagine – the essentials are all here. On the shelves at Hunky Dory, you'll find a colourful collection of souvenirs and othe...
Welcome to "Wunderbar Adventures of Sophistication!"
Episode 8: The Wizard of Spruces - BLACK FOREST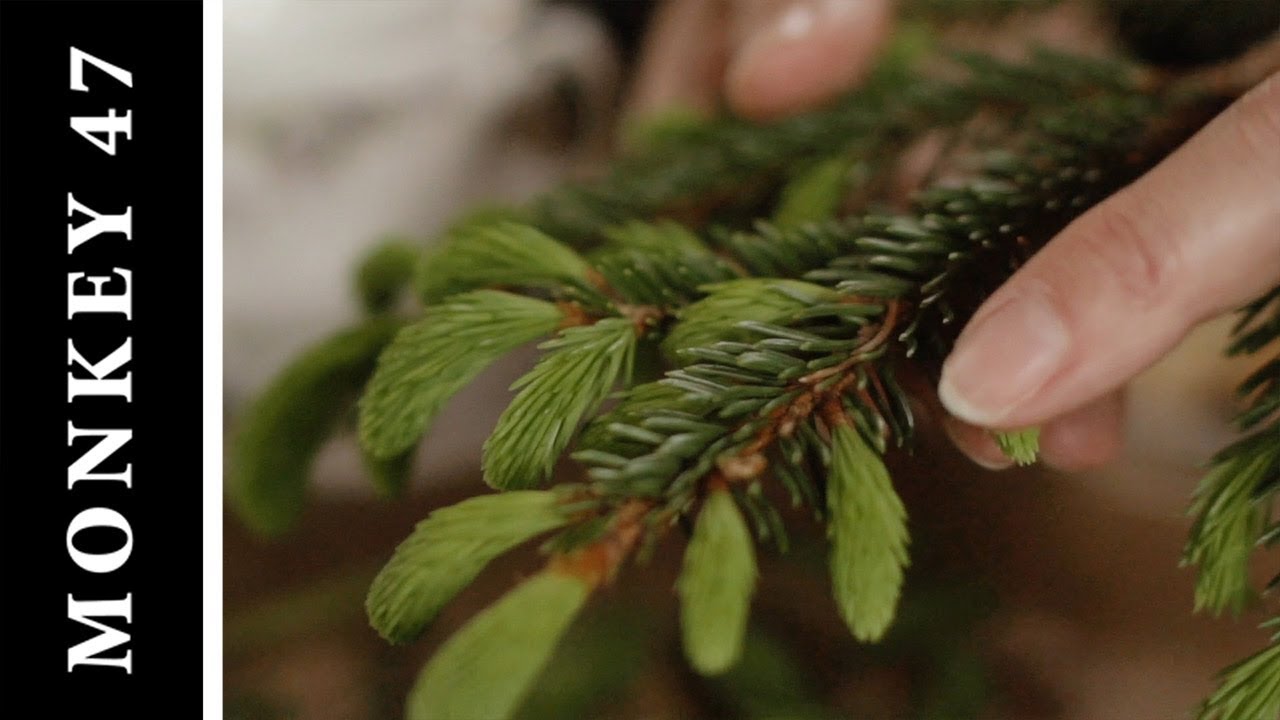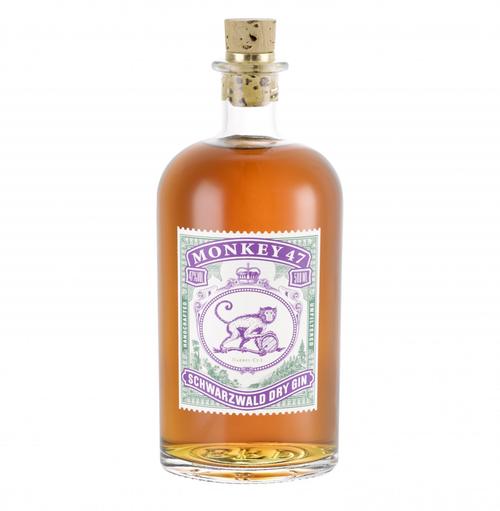 After several years of sensory research and experimentation with all kinds of wood in search of the Monkey's perfect companion, we've adopted a very traditional approach in our hunt for the perfect barrel-aged Monkey 47. This ligneous chapter led us straight to the Palatinate of southwest Germany, where wooden barrels are still made by hand for the maturation and refinement of distillates. Now long since forgotten, the rare wood of t...
Monkey Bar
Monkeying around in New York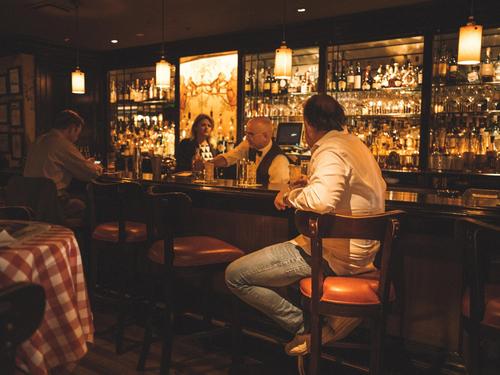 The legendary Monkey Bar originally opened its doors on the ground floor of the Hotel Elysée in Midtown after Prohibition was repealed in 1933. Since its reopening in 2009, the spirit of long bygone days has continued to permeate the place: Gentlemen once met here to close major deals, the American actress Tallulah Bankhead made the Monkey Bar more or less her living room during her stays in New York, and t...
Tales from the Black Forest - A Clean Tradition
Geldbeutelwäsche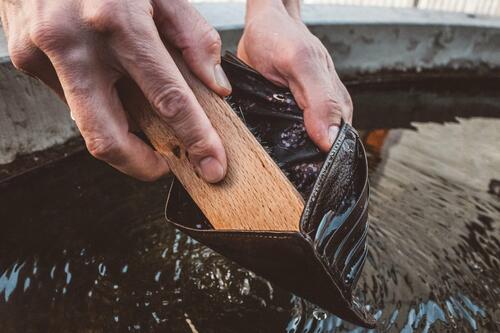 "The third time, it becomes a tradition" is a saying in the Black Forest. In other words, if something new has twice proved successful, it becomes an integral part of the local culture. This enables inhabitants of the Black Forest to quickly assimilate innovations. Consequently, the Black Forest dry gin Monkey 47 is not a contradiction but an innovative, traditional drink with a Black Forest element. Of course, particularly well-known traditions have...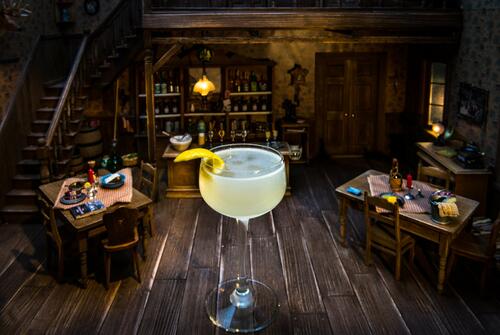 Ingredients 6 cl Monkey 47 Schwarzwald Dry Gin 3 cl runny honey 2,5 cl lemon juice lemon zest Preparation Shake and strain into a coupette. Garnish with a lemon zest.
Masters of Wood
A visit to Wilhelm Eder GmbH, a barrel manufacturer in Bad Dürkheim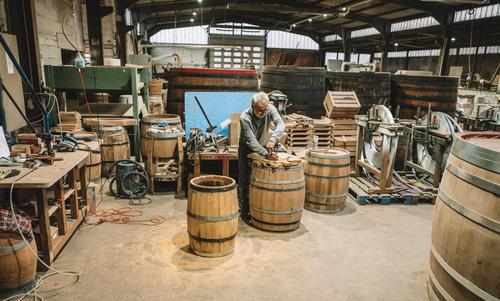 This chapter in our never-ending search for unique aromas and new sensory experiments led us straight to the Palatinate (southwest Germany), where wooden barrels are still made by hand for the maturation and refinement of distillates. We even got the chance to watch a cooper go about his work. Once it is cut, the wood is stored outside to dry slowly before being placed in a vacuum dryer at a ...
Schwäbisch Confidential
The Swabian Classics - Gaisburger Marsch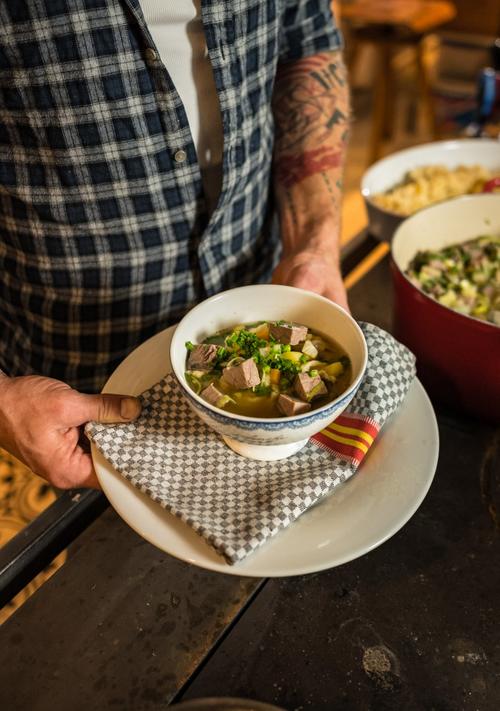 Having learned from Rainer Klutsch that there's no better place in the world than the kitchen, this was where we decided to meet once again for this issue. We were hoping the impassioned chef would grant us some even deeper insights into the Swabian culinary arts. Sure enough, Rainer set the "kitchen on fire" as we tried our hand at some more specialities from our southwest German homeland. Gaisburger Marsch...
Monkey 47 Distiller's Cut 2018
Red Mustard Cress - Brassica Juncea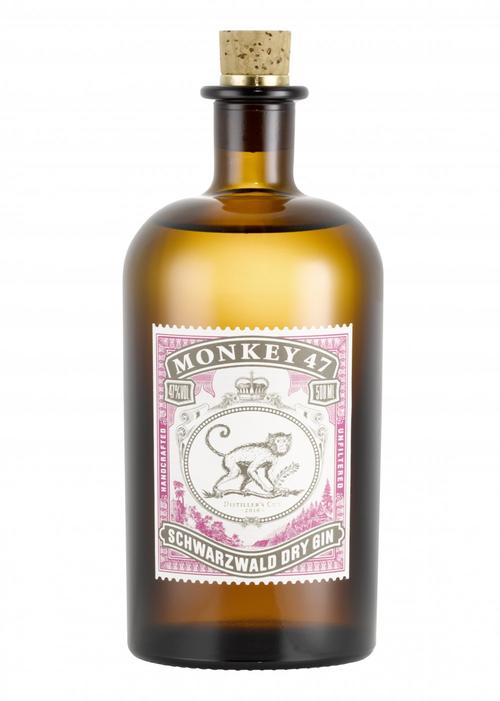 As is widely known, our often-showcased botanical curiosity reaches its distillatory crescendo during our quest to find the "Species Rara", that one extra-special ingredient for our Monkey 47 Distiller's Cut. But as lovely as the views tend to be, does that always have to mean huffing and puffing across dizzying mountain ranges? Au contraire... This year, that good old wanderlust and our penchant for experimentation led us into the ...
© 2019 Monkey 47
All Rights Reserved.