Mythbusters: Gin does not need to mature!
The world of self-proclaimed spirits experts, craft adepts, and gin whisperers agrees: Gin doesn't need to mature! "Produce today and sell tomorrow" – is that truly the only way forward? As a one-time industry outsider with a focus on quality one might call neurotic, you almost can't avoid stumbling across this type of nonsense. Maturation, which is when a distillate undergoes oxidation, is nearly as essential as the actual distillation, and certainly not a mere afterthought.
It takes the edge off the distillate, making it soft, round, and balanced. That's why we give the Monkey 100 days to fully develop his unrivalled complexity in traditional earthenware vessels. Earthenware plays its own special role in this process by providing a porous structure rougher (and thus more permeable to air) than glass or steel. This facilitates an ideal exchange of oxygen – and we imagine the angels appreciate getting their fair share, too. Letting a spirit mature is an expensive, but indispensable commitment to quality. Another myth busted!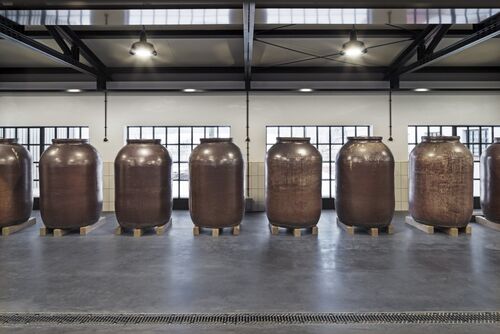 » read more