The Endless Expanse - The travel journal of photographer Jochen Hirschfeld
Part 1/4 - The Trans-Mongolian Express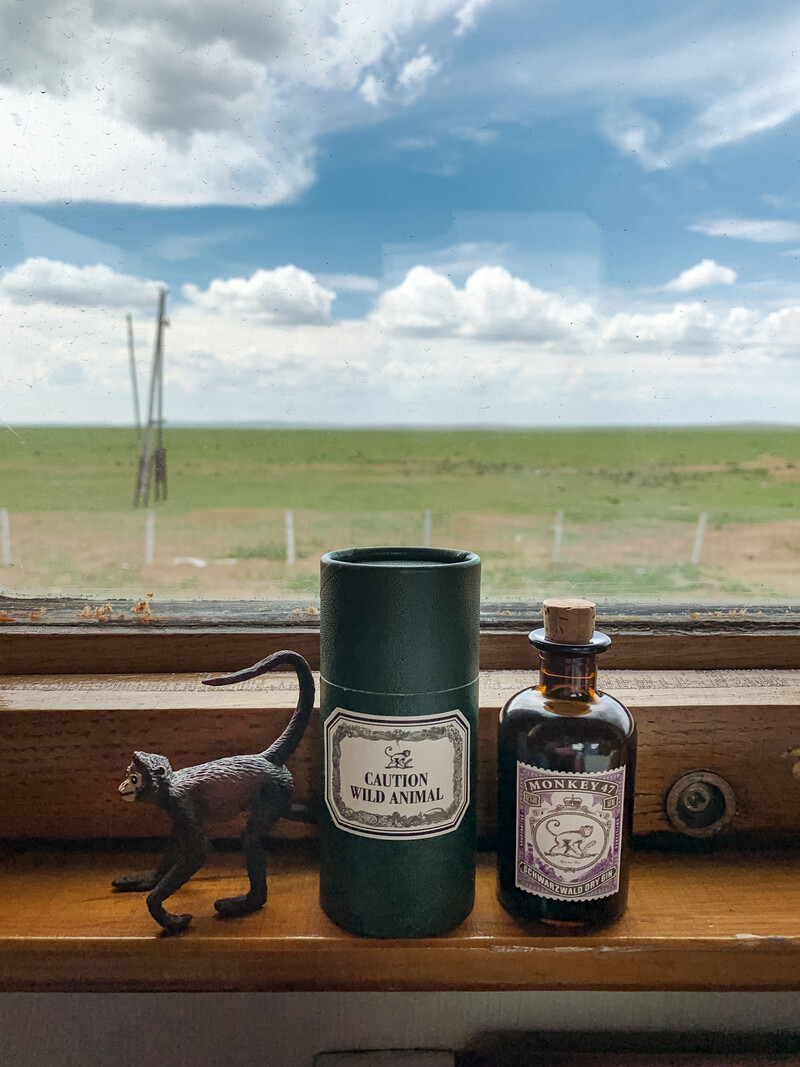 They say that even the longest journey starts with a single step. In this case, it was just one word: Ulaanbaatar!
The name had been echoing through my head like the guttural war cry of a fierce warrior on horseback. It was the unfamiliar sound of a faraway land that had made me dream of travelling to Mongolia for a good long while. The little I knew of the country made it all the more fascinating. It was the realm of the omnipotent Genghis Khan; a place of endless horizons and extreme temperatures. From December to February, the mercury drops below -20 degrees ­Celsius, and all the rivers freeze. This is part of what makes Ulaanbaatar the coldest capital city in the world. For me, though, the thought of actually going there had always seemed as distant as Mongolia itself. Then came the day I mentioned its melodic-sounding metropolis to my friend Stephan, who soberly replied, "Why don't we take a trip?"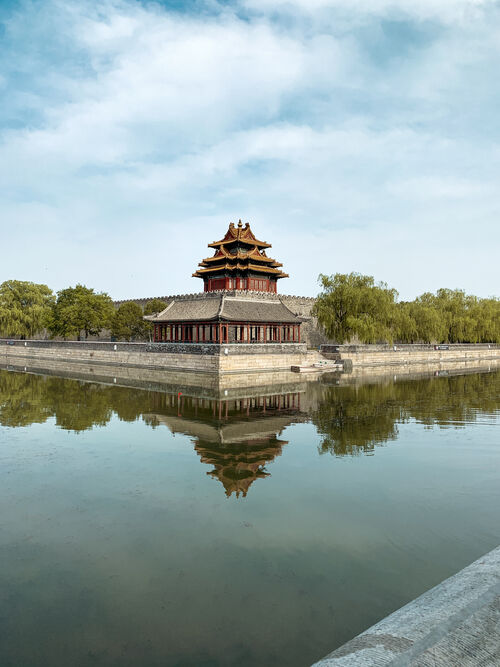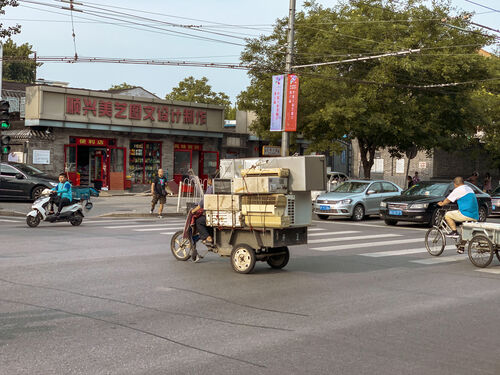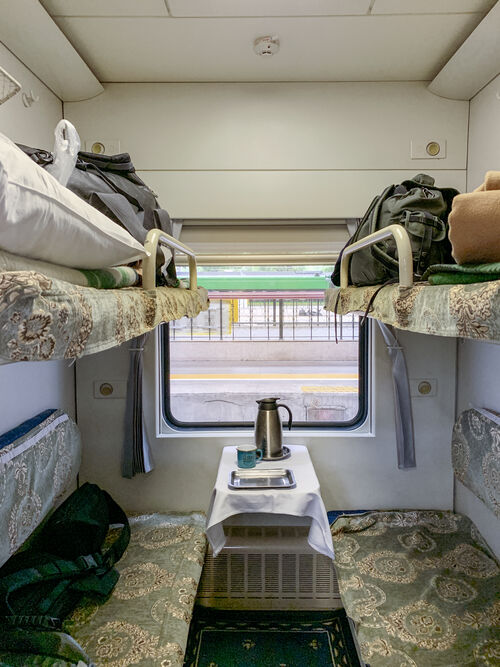 Now, five months later, we're finally on our way. We land in Beijing at dawn and wander aimlessly through an area called Donghuamen (not far from the Forbidden City) on our way to picking up our tickets for the journey onward. A train this time; we're in no hurry, so we're taking the Trans-Mongolian Railway across China's northern border. It's going to be nearly 30 hours of Chinese hinterland, Gobi Desert, and steppes as far as the eye can see. Measuring some 1,500 kilometres, this stretch of rail is part of the legendary Trans-Siberian Railway, which connects Moscow to Beijing.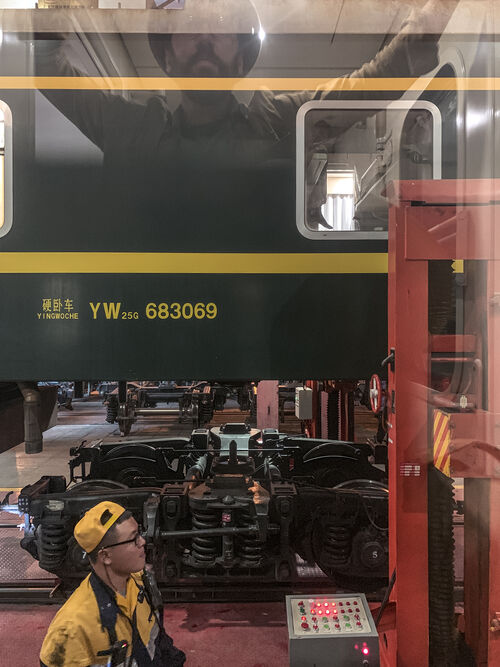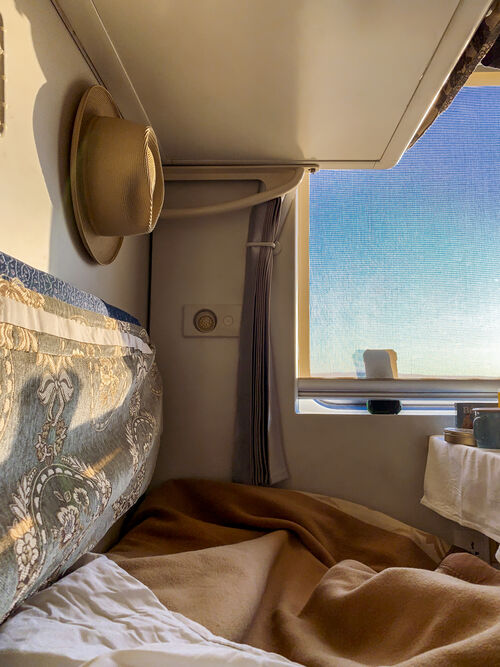 Besides sorting out our visas for China and Russia, booking the right train was the trickiest part of the whole journey. I'd originally planned to take an old Russian K3 – imagine vintage compartments outfitted with plush red upholstery – but those are reserved for groups of Chinese tourists during the high season (July). Fortunately, there was one free compartment left in a more modern Chinese K23. We had the tickets sent to a friend of Stephan's in Beijing. Standing on a side street, I'm starting to wonder whether we're in the right place when a young Chinese woman with short-shaved hair and a big smile greets us. It's Xudi, who hands over the passes we're looking for. With that, we're ready to set out for Ulaanbataar. I can't wait to add my first impressions, images, and unforgettable experiences to the sound of its name!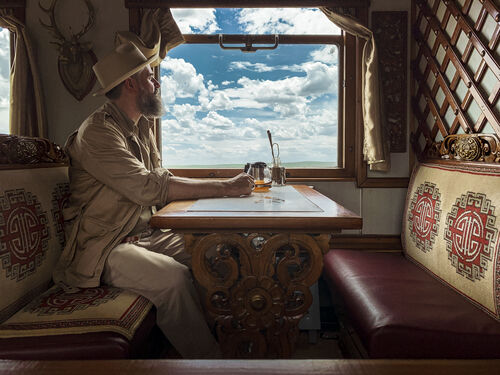 Beijing Railway Station, just after dawn. No entry without a valid train ticket. Our last chance to stock up on provisions for the journey ahead. Tea, soup packets, or perhaps some modestly priced chicken feet in shrink-wrap for 5 RMB (65 cents)?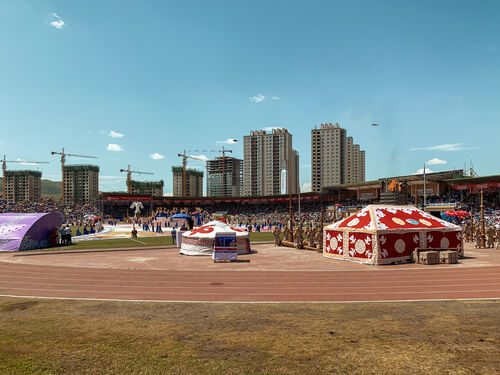 When the journey is more important than your destination, riding a train for 30 hours is a real pleasure – especially when you've got a couchette car. Every car also comes with its own samovar, which provides hot water whenever you need it. We decide to take advantage and make tea before settling into some visual ­meditation at the window. Five hours pass before I realise I was planning to read a book. Well, maybe later. For now, we'll have another cuppa – with a thimbleful of gin …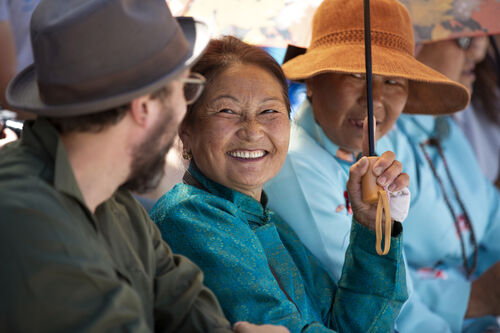 The change in landscape from the mountains north of Beijing, with their many forests and tunnel ­passages, to the Great Wall and further on to the Mongolian steppes isn't the only unique aspect of our ride on the Trans-Mongolian Railway. It turns out we also need to change tracks at the Chinese-Mongolian border. In Erlian, the train stops for several hours. The wagons are raised up on supports so that the wheels can be widened from the normal width (1435 mm) to the broader Russian standard (1520 mm). You can even sit comfortably in your compartment while this is going on. For our entertainment, officials from both countries carry out passport and customs checks in their fascinating uniforms.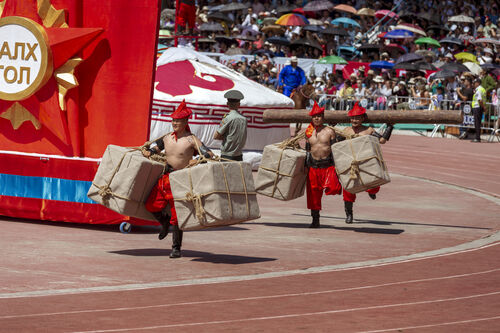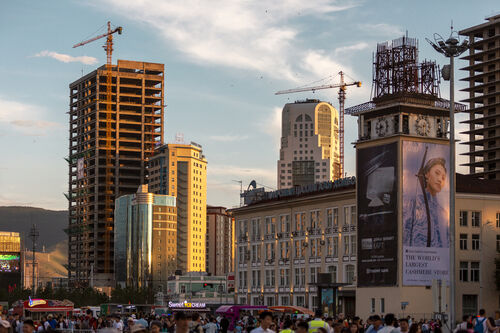 After switching tracks at the border, our reconfigured train rolls on. A few
cars were also detached and replaced with others. Among the new additions
is a Mongolian restaurant car, whose intricately carved woodwork makes it a
real highlight of this leg of the journey. There's no menu to speak of, though.
A man who looks like a better-fed cousin of Yul Brynner passes through asking a ­one-word question – "Food?" – which leaves you with two possible responses. If you answer in the affirmative, your meal comes with tea and some incredible passing landscapes.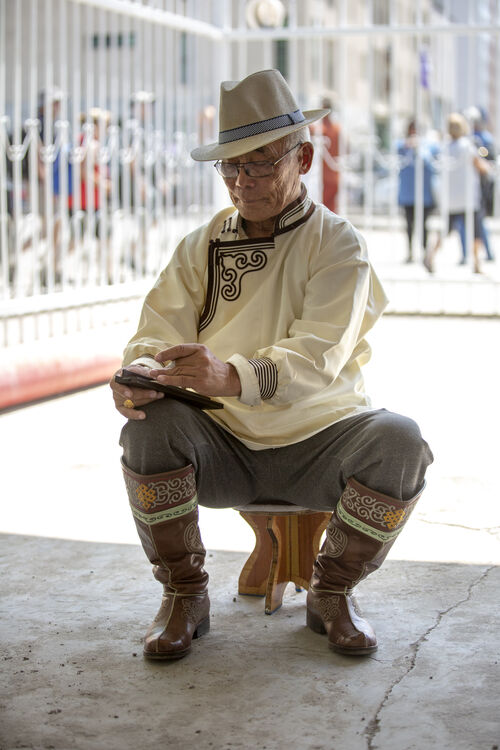 Upon arriving at Ulaanbaatar's main train station, we pass by the shouting taxi ­drivers and continue on to a car park a bit further away. There, we find a friendly woman who can drive us to our hotel for a nominal fee. While its ill-conceived blend of elegant and purpose-built structures won't win it any beauty contests anytime soon, the world's coldest capital city does welcome us with some spectacular sunshine. We're pleased to note that it's nearly 50 degrees warmer than minus 20. Good timing, as well: Tomorrow is 11 July, which is the first day of Mongolia's national holiday and biggest celebration – the Naadam Festival.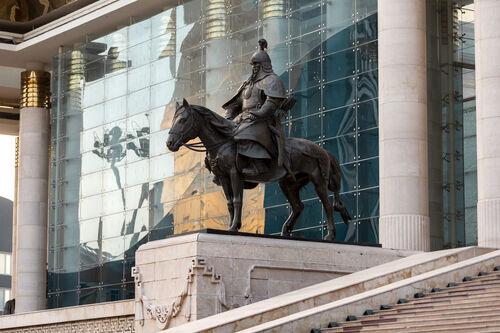 Before looking ahead to a day full of archery, horse racing, and Mongolian wrestling, we go looking for a bit of culture and some mixed drinks. The Winter Palace of the Bogd Khan is a beautiful example of the former on the south side of the city, and Ulaanbaatar doesn't disappoint in the latter respect, either. At a recently opened cocktail bar called Vim Acid, we encounter the establishment's manager, Temulun Buuveibaatar. Having honed her mixing skills in London, she now runs the place along with a partner – and happens to be a big fan of the ­Monkey. The miniature bottle I conjure out of my bag leaves her beaming.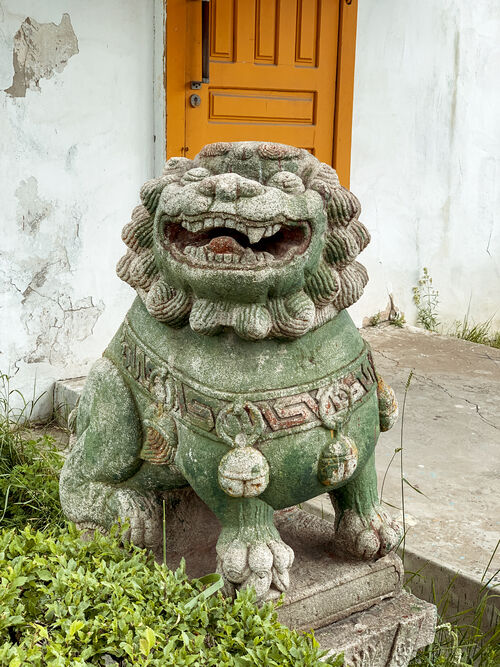 We eventually move on to filling our bellies with traditional Mongolian barbecue (including sheep's head and home-made noodles) and then stumble upon another jewel. We've found our way to the Fat Cat Jazz Club, which was opened by the trumpet player Khongor and the indie singer/songwriter Dulguun Bayasgalan – also known as Magnolian. On stage, we're quite surprised to find a man from Munich on the bass: It's Martin Zenker, who's been establishing a jazz school in Ulaanbaatar for several years on behalf of the Goethe-Institut.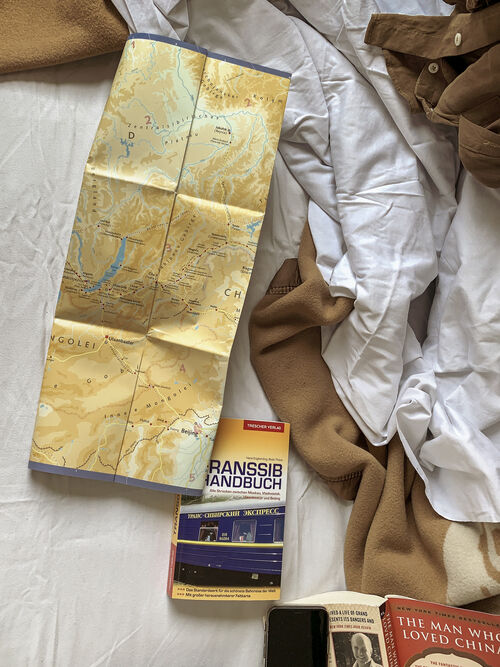 People across the country take part in the Naadam Festival, which culminates here in the Mongolian capital. In the early hours of the morning, we join the throngs in the streets on their pilgrimage toward the National Sports Stadium. Everyone is dressed to the nines in brightly coloured attire. Luckily, we've managed to get tickets that will put us close to the action. Somewhat less fortunately, we'll be out under the beating sun. At the height of summer. And we've forgotten to bring so much as an umbrella along. That won't stop the trumpets from getting this party started, though: Let the games begin!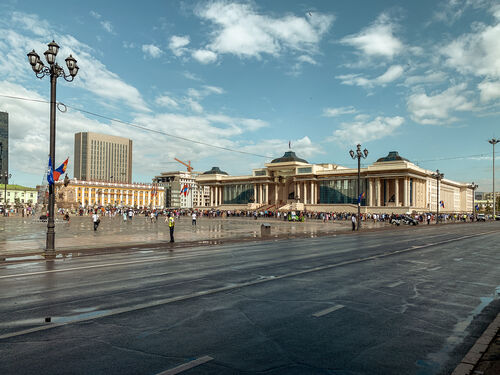 During the opening ceremony, a Mongolian behemoth on the main stage spins a tree trunk in horizontal circles on his shoulders. Swings hang from both ends of the trunk, and the four women sitting on them are whirling round at considerable speed. The strongman's name is Tulga, as we find out later in a chance encounter on another side street. He shoulders the eight-stone log with apparent ease, and during our short chat, we learn that he previously toured the United States with the Ringling Bros. and Barnum & Bailey Circus. Tulga's astonishing feats also featured on the German TV show Supertalent. We even have a go at lifting the massive trunk, but quickly recognise our limits. There's plenty of journey still head of us, after all, and none of it would be fun with a blown-out back.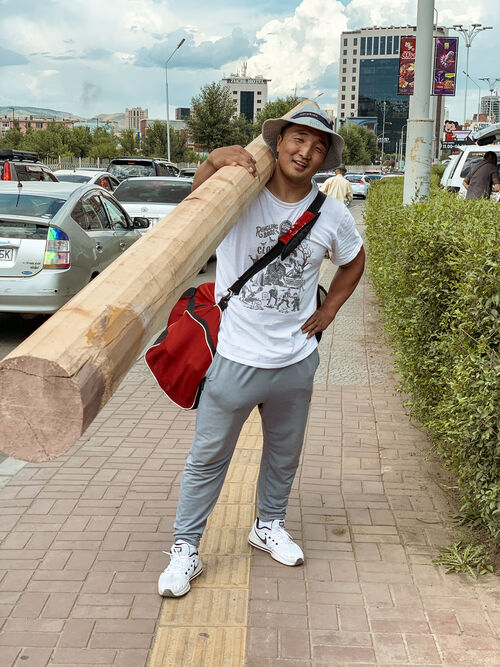 Also of note along with the classic martial disciplines on display is shagai harvaa, a game that involves using your middle finger to flick a sheep's ankle bone toward other bones laid out on a box some distance away. In 2014, UNESCO added this pastime to its List of Intangible Cultural Heritage.
Needless to say, it's been an eventful day and a fantastic introduction to Mongolia's colourful culture. Now it's time to leave the city and start the next phase of our journey: exploring the steppes.