Dual
Hub In The Black Forest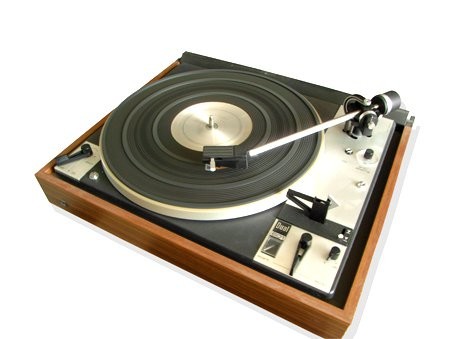 Just as gin is now superseding the rather soulless vodka, the good old record is also experiencing something of a revival. When the CD embarked on its global success story, the vinyl record disappeared from music shops everywhere. Only specialists sold them. Today, supporters of the humble record are on the increase. This was initially restricted to DJs and audiophiles, who claim to have a particularly keen sense of hearing and for whom the compressed sound from the Internet lacks spirit. Now the next generation are finding it cool to own records. And bands who want their music to be played in trendy stores no longer supply their hits only via modern media but also have them pressed onto vinyl. Naturally, the manufacturers of record players are delighted about this development. Dual is one such manufacturer. Made in the Black Forest. Although, that's now only partly true.
Like so many technical businesses based in Germany's largest upland region, the company's history began with clocks. Two brothers produced clock movements in St. Georgen. First separately, then together, and then separately again. Typical brotherly love. Even at an early stage, they added gramophone drives to their portfolio, and finally, gramophone players. The age of clock manufacturing went into decline, but the record hit new heights. And the company continued to innovate. A hybrid electric and spring-loaded motor which was brought onto the market in 1927 was given the name Dual. The record players and then the company itself became known by this name.
The Black Forest specialists focused on both quality and design, which not only earned them numerous prizes but, above all else, ensured that Germans showed off "their Dual" in living rooms up and down the country. Sleek and black or with an elegant walnut veneer, it took pride of place in wall units everywhere and was ubiquitous in kids' bedrooms throughout the 1970s. Even in 1950, 200,000 drives came off the production line in St. Georgen each year, and in the 1970s, they expanded their range to achieve maximum profits. Only when young people preferred to buy Asian brands and the CD became more popular in the 1980s did the audiophile star in the Black Forest sky begin to fade. Bankruptcy then ensued.
The French Thomson group took over the reins from 1982 to 1988, followed by Schneider. In 1993, the Dual company headquarters were relocated from St. Georgen in the Black Forest to the Schneider head office in Türkheim, Bavaria, although production of the brand's range of record players remained in its spiritual home. Alfred Fehrenbacher GmbH bought the trademark rights when they expired and continues to produce turntables successfully to the present day. Compared to the company's heyday, 15,000–20,000 analog record players is a relatively low number, but they are still proud to produce Dual in St. Georgen because the brand still represents excellent quality and superb sound.