Fischer Dübel
Connected by Tradition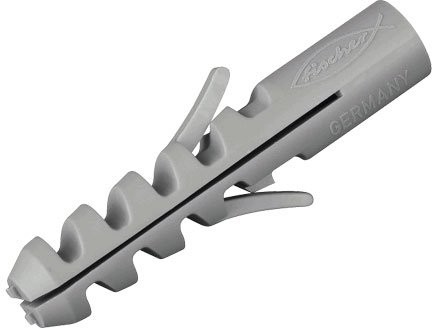 Connections play an important role in the Black Forest. Whether it's combining a clock movement with the call of a cuckoo, marrying ham with the smoky, spicy flavor of the forest, or refining excellent alcohol with 47 selected botanicals – whatever people from the Black Forest bring together, it will withstand the test of time and become a successful brand. But how do you fix the famous cuckoo clock to the wall? Drill a hole, insert a plug, attach it, and you're done, right? Exactly. But only thanks to the ingenious Mr. Fischer from Tumlingen.
Before he came along, homeowners had to chisel deep recesses in their stone walls, into which they plastered pieces of wood that would hold nails or screws. Right up to the 1950s, even more modern fixing methods could not prevent the occasional wall cupboard from detaching itself from its anchor and crashing to the ground. As a young inventor, Artur Fischer devised numerous inventions, including the expansion plug, which looks exactly the same in its basic form as it did at its patent registration in 1958. "You must be certain that what you're making will help others," is one of the mottos adopted by the man from the Black Forest, who was born in 1919. His plugs have been reducing the stress on DIY enthusiasts and professional craftsmen worldwide ever since. Ten million new plastic plugs are produced daily at the plant in Waldachtal alone. The universal expansion plug has evolved into a sophisticated specialist that can deal with any wall structure.
However, the expansion plug was just one of over a thousand property rights that Artur Fischer registered. Another, which ensured that a spirit of engineering emerged in German children's bedrooms, is also familiar to everyone: Fischertechnik, a building block system that Fischer hoped would bring some variety to the Christmas presents of his youngest customers. The gray, red, and black blocks – later to be joined by other colors – could be interconnected by their tongue-and-groove design. These construction kits enabled kids to be the proud owners of excavators and cranes, which not only looked great but were also fully functioning. Although boys and girls were provided with plenty of instructions, they also had to develop a certain understanding of the materials involved. But the thrill of this challenge lasts to the present day, because Fischertechnik was the first manufacturer to combine analog construction with the digital world by offering robotics sets. It is not known whether the Fischer children ever played peacefully with dad's inventions under the Christmas tree. This is one bond that did not remain intact, as they faced each other in court.