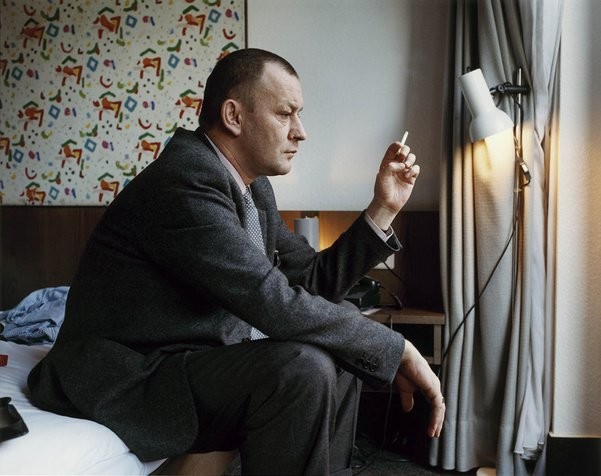 Few artists of their times have so many stories told about them as Martin Kippenberger. Ben Becker dedicated a song to him, a cleaning woman unwittingly cleaned one of his works, thereby ruining it, and the matter of whether or not you can see a swastika will always make you think of the artist who felt very much at home in the Black Forest.
"He wanted to go right to the top but only got half way" was written on a wall at the Museum Hamburger Bahnhof in Berlin. Kippy, as he was known by his friends and, before long, also by total strangers, died long before this retrospective on the occasion of his 60th birthday. He breathed his last breath in 1997, aged just 44 years. He didn't live to see his work make it right to the top. It is exhibited in major museums around the world. His work – which was always full of irony and held no fear of banal artistic witticism, was post-Dada, post-Fluxus, consistently anti-something, and explored just how far art can go – has long since been accepted on the art scene.
Born in Dortmund in 1953, hastily relocated several times, a drinker, smoker, and enfant terrible of the 1980s, the restless Kippenberger spent much of his time in St. Georgen with the Grässlin family of art collectors he had befriended. He came here to recuperate from the excesses of Berlin and to concoct new works of art. Here, too, he became a familiar figure in the region's bars, if he didn't happen to be watching the Grässlin's TV set – the reason why he was also known in the family as the "squatter." Dieter and Anne Grässlin and their four children collected contemporary art even before Kippenberger's visits. Whenever Kippy was there, a whole load of new works materialized in a rather unusual manner. He enjoyed rewarding the Grässlin's daughter with a quarter of a picture for every hour longer that she spent in various bars with him than she intended.
The Grässlin family has transformed St. Georgen into an art town. Contemporary pictures, sculptures, and installations are exhibited at various locations around the place. Besides the Grässlin art venue with adjoining "Kippys" restaurant, works from the collection are also spread around the district in about 20 buildings, including vacant commercial premises. And with exhibits by the likes of Günther Förg, Tobias Rehberger, and Kippy himself, St. Georgen has managed to establish itself as a brand in the art world. For many people who come from throughout the world to visit Art Basel, a quick trip to the town in the hills of the Black Forest is always on the itinerary.
Kippenberger had no real affinity for monkeys, but he surely wouldn't have spurned a Monkey 47. In art terms, he was more enthusiastic about a frog. "Feet First" is the title of a variation of sculptures of one of these crucified animals, which holds an egg in one hand and a beer mug in the other.