One flew over the Cuckoo Clock
A Black Forest Bestseller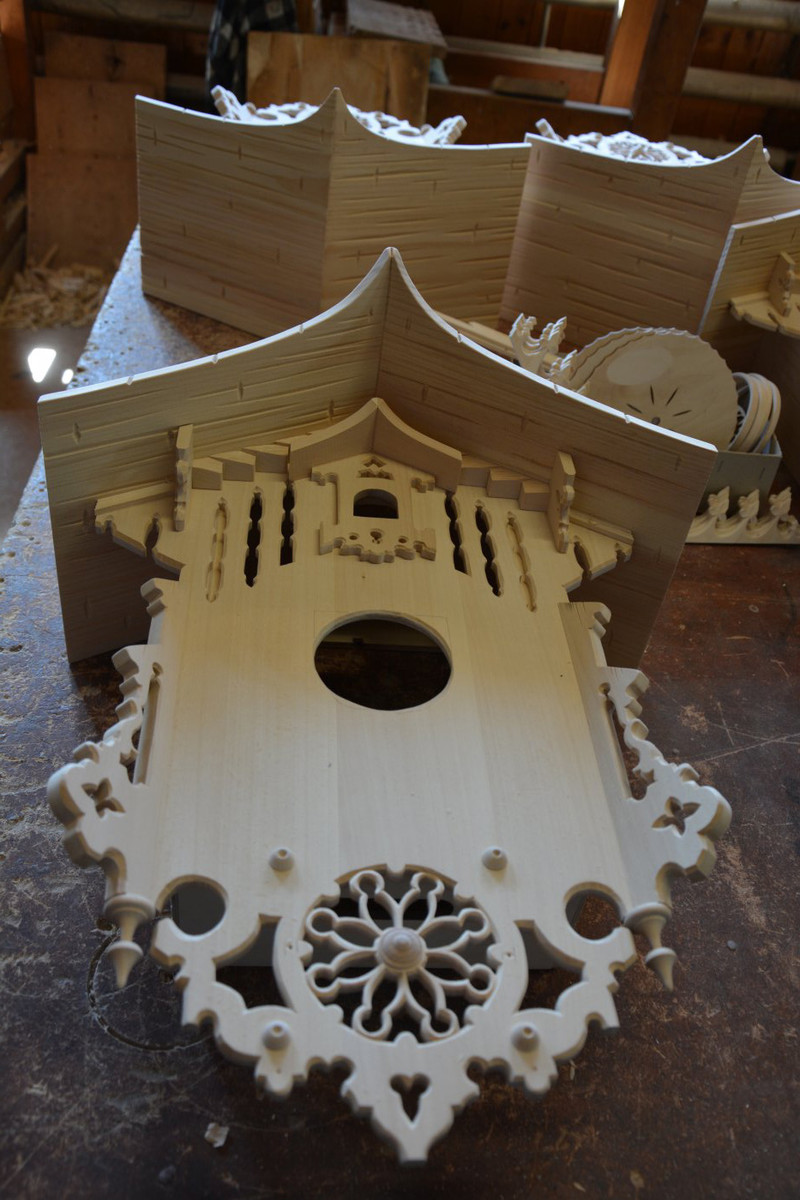 Unmistakably associated with the Black Forest and a bestseller the world over – the cuckoo clock. At its best, it is an ambassador for traditional Baden handicraft; at its worst, a cheap imitation "Made in China". Marking the hours with its unique melody, it projects a down-to-earth sense of home and hangs on the wall, ticking like an antagonistic timekeeper in a hypermodern world of communication. Christophe Herr describes himself as the last original carver of cuckoo clocks, crafting them by hand from start to finish. He designs his popular clocks according to customer requirements.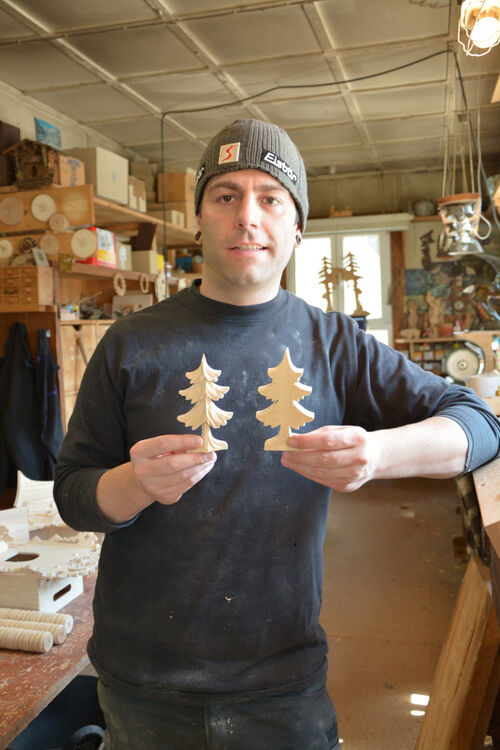 The Monkey 47 egret monkey could even clamber about in the branches of a Black Forest fir tree. "Why not?" says Herr. He feels it is important that customers can relate to whatever the trained woodcarver creates for them. You need to be patient though, because the 35-year-old's order list is a long one. For a traditional hunting scene alone, such as a clock depicting a shotgun and slain wild game, he needs 12 to 13 days before the entirely handmade product is complete. A clock like this, however, will tick for a lifetime – or longer. The clockmaker is always eager to relate the story of a very old man whose father had emigrated to America with a suitcase and a cuckoo clock. When, a hundred years later, the clock no longer worked, the old man came all the way to Herr's workshop, bringing the clock with him to be repaired. Today, Christophe Herr fills weights. The heavy cones ensure that the clock works continuously. The small clocks need to be wound up daily, whereas the larger ones have an 8-day movement. Common to both of them is the cuckoo – a bird that pops out of a little door and tells the time on the hour. "Originally, it was actually supposed to be a cockerel," explains Herr.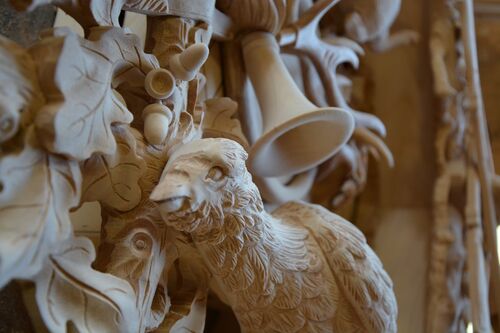 In 1737, Franz Anton Ketterer from Schönwald had the idea of creating a clock that tells everyone in the house what the time is by means of cock-a-doodle-doo sounds. However, the inventor was unable to recreate the sound of a cock crowing. With the help of small bellows, however, he succeeded in imitating a cuckoo. Labor costs and wood were inexpensive in those days. To improve the clocks' appearance, they were blackened to make them look as if they were made of metal. Prior to this far-reaching invention, inhabitants of the Black Forest traditionally spent their long winters making "shield clocks". Ketterer's idea evolved into a product that the German business journal Kapital has described as being as well-known as Coca-Cola. The clock carver doesn't think so, but his customers certainly come to him from all over the world. Royalty, celebrities like the Canadian singer Alanis Morissette, professional footballers like the Brazilian world champion Carlos Dunga, or famous fashion designers all want his clocks. And in Washington DC – measuring 4.5 meters – hangs the largest cuckoo clock built by Herr and his father. The monumental work was shipped across the Atlantic in four parts and adorns a ski sports hall in the US capital city.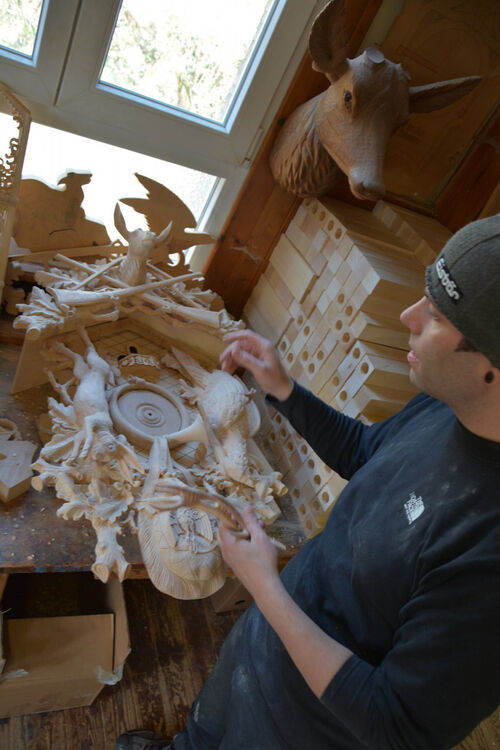 Despite all the superlatives and history surrounding this traditional workshop, Christophe Herr still appreciates his normal, day-to-day business. For him, each order is special, and he applies all of his expertise and dedication to every single detail. Even when doing something that he has surely done thousands of times before: transforming a block of wood into a beautiful fir tree. This is the tradition of which the family-run business is immensely proud. "Ever since 1868, there has always been someone in the family who continues the tradition," says Herr.