Tales from the Black Forest
Steampunk in the Black Forest – Eccentric Time Travel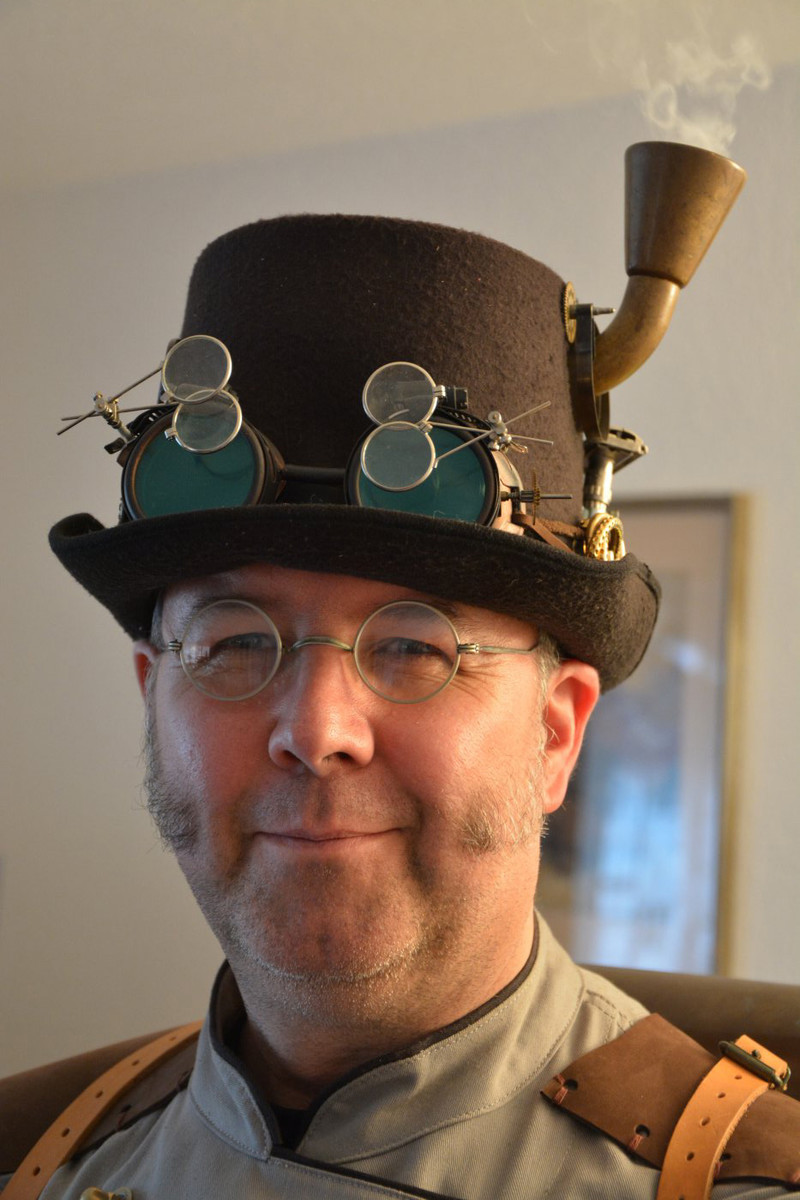 Jules Verne and H.G. Wells as well as modern-day science fiction writers such as Bruce Sterling and William Gibson have dared to experiment, writing about the future of a past that never was. What would have happened if...? If the petrol engine had never replaced steam power? If gigantic zeppelins still traversed the skies and travelers wore tweed, leather, and lace? The world would be a different place. The Black Forest representatives of the steampunk scene bring this attitude towards life into their own four walls and whenever they get together with like-minded people at their regular meetings. Steam is what it is, and punk is a subliminal outlook on life.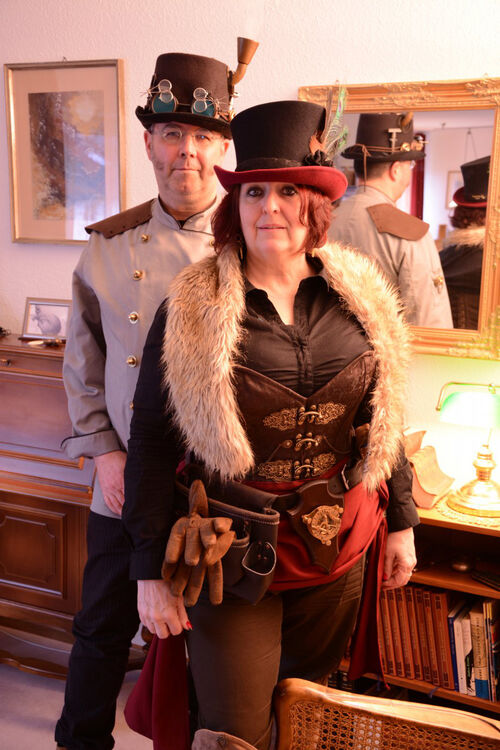 Ursula Wolf and Peter Bergmann are the founders of the steampunk meetings in Freiburg. Every three months, they sit together in a convivial atmosphere and show each other their latest creations and acquisitions. To begin with, they were just happy that a few others turned up. But the numbers are increasing.
"Imagine it's 1860. Somewhere in the Victorian age, time took a different path from the one it actually took," explains Ursula, a teacher by profession. Her alter-ego, "Tutursula the Approximate," prefers wood, brass, and copper to plastic and concrete. She loves role plays and intellectual games in her leisure time. But it's not just about wearing unusual clothing; steampunk is an attitude.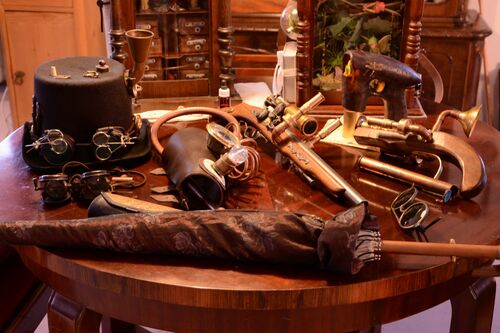 She cherishes the polite manners that are increasingly being adopted in the relevant forums. "My honorable lady" and "esteemed Sir" are in standard use, as are long-winded, ornamental formulations when wishing to draw someone's attention to en error: "Please do excuse me, but would you allow me to make a small correction?" From the everyday, networked world in which time constraints mean that any form of address is dispensed with and comments are thrown about with reckless abandon, the steam society is regarded with no little envy.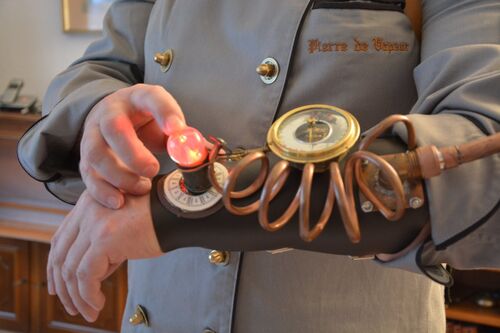 Peter Bergmann calls his steampunk character "Pierre de Vapeur." His top hat has assorted optical devices attached to it, as well as a chimney that emits steam as he talks about Jules Verne's moon rocket with comfy armchairs. The phrase "letting off steam" takes on a whole new meaning. The couple, who are an owner of a country estate and a collector of languages in their alternative lives, make their "expedition gear" themselves. They spice up the appearance of old objects and give them a new purpose. More modern artifacts are furnished with copper piping to make them look antique. "Makers" have a special status among steampunks. They use their exceptional craftsmanship to convert, for example, modern laptops to make them look as though they existed at the time of Queen Victoria.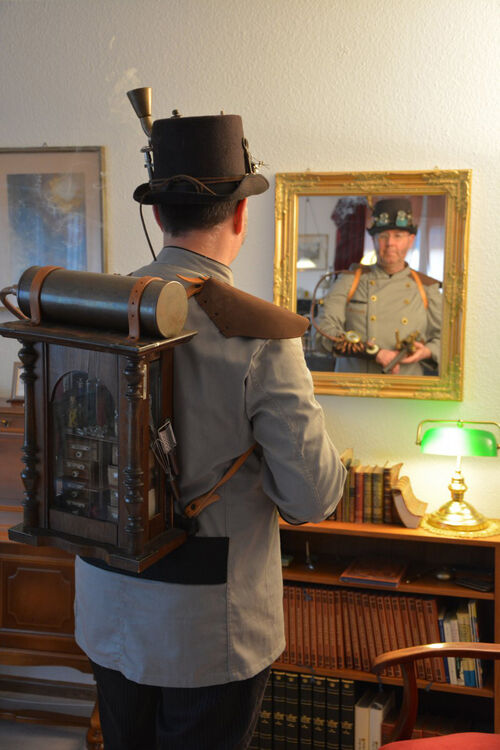 Naturally, steampunks attract attention when they're out and about in the modern world. People stop to take photos of them and ask them questions. It amuses them. They describe themselves and those like them as "cultivated, enchanting, creative, and slightly extroverted." Their regular meetings attract friends from Karlsruhe, Mannheim, and even Switzerland, and they bring together a range of artistic personalities. The participants don't detect any regional differences between steampunks. If anything, those from the Baden area are a bit more relaxed and appreciate good food and drink. Well, as if you would really expect anything different of people from the Black Forest.
By the way: A bottle of Monkey 47 goes perfectly with the dark exotic woods, gleaming brass, and glamorous materials. And after indulging in the delights of Monkey 47, it is not only steampunks who'll be able to get creative with the metallic corked pharmacist bottles. That's monkeypunk.