Tales from the Black Forest
Markus Dirr – Dedicated to Good Taste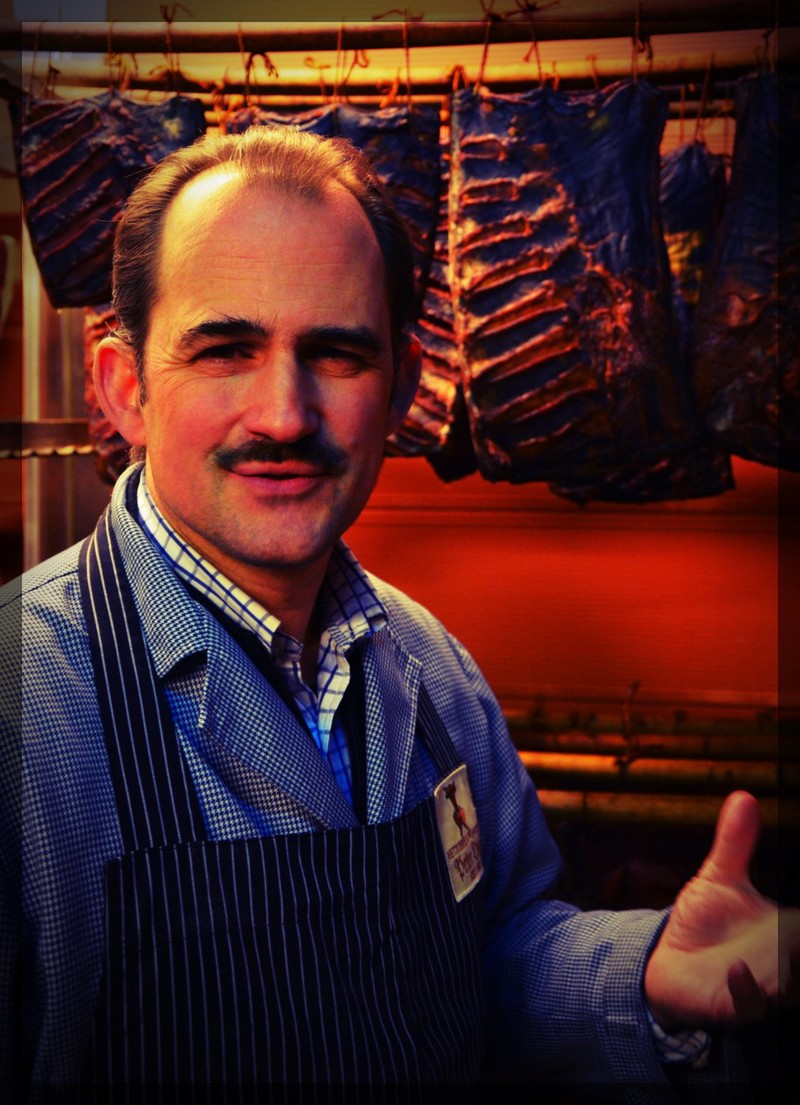 Markus Dirr first tasted Monkey47 at Schöllmanns, an exclusive bar in Offenburg. Not too far away for him. He lives and works in Endingen am Kaiserstuhl and adopts a similar approach to the Black Forest dry gin: The finest home-grown ingredients combined with ingenious ideas from throughout the world produce new taste sensations without losing sight of tradition.
Tradition is a top priority at the Dirr butcher shop. After all, the business, which is named after his father Peter, has existed since 1897. However, the focus is primarily on the creative approach taken by the master butcher and chef Markus Dirr: aromatic fennel ham, wild boar salami with sage, raisins, nuts, and almonds, and rolled Kaiserstuhl pancetta. These and other fine delicacies are on display at the two stores, alongside more traditional products of the butcher's craft. The proportion of home-made produce could not be higher: 100%. That's important to Dirr. He doesn't want to be a retailer, but a butcher who really understands his profession, pursuing the single objective of producing the highest quality from the best regional source materials.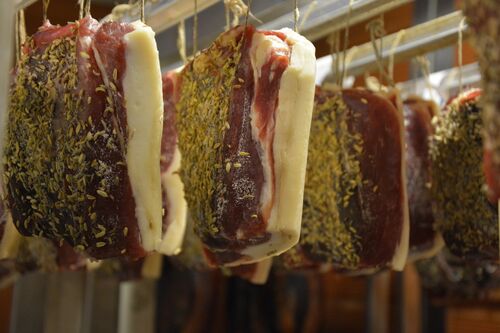 This was also the maxim in his other life as a star-quality chef. He has worked with some of the top names from the 1980s and 1990s. He learned his trade under the celebrity chef Franz Keller in Cologne, cooked at the Kulm luxury hotel in St. Moritz, served lobster in Bermuda, treated New York's high society to culinary delights at Palio, Manhattan's most exclusive Italian restaurant in the city that never sleeps, and enthralled Munich's jet set at the Aubergine restaurant owned by the "Chef of the Century," Eckart Witzigmann. He enjoys reminiscing about his nomadic years and has a small anecdote at the ready for each period in his life, such as when the Palio chef Andreas Hellrigl asked him at his job interview where he came from. "Black Forest" was clearly the right answer because the restaurateur hired him on the spot, saying: "I work best with people from mountain regions."
Dirr's resume cites numerous other chefs throughout the world. His sojourn in Tuscany was also important to him. After Swiss cuisine with its pervasive butter and cream, Tuscany is where he learned about the lighter pleasures in life.
Today, he prefers an honest piece of bacon with a slice of good bread over modern haute cuisine. He sits in his office in his hometown of Endingen and plans his next creations, prepares first-class catering for the media mogul Hubert Burda or the Prince of Baden, sells delicacies at the Freiburg market, or transforms his sausage kitchen into a lecture room when he's giving courses for the community college. He also regularly receives journalists and photographers who want to profile the most famous butcher in the Black Forest. Does he hope that his son will one day take over the butcher's business in its fifth generation? He wouldn't object to it. But he wouldn't mind either if he decided to take another path in life.
And which of his products would be the ideal accompaniment for Monkey? He initially considers smoked Kaiserstuhl bacon – the classic. "Juniper for juniper," he says. But in his drying chamber, which is lined with clay especially for his specialties, he then changes his mind. "Or perhaps coriander ham," he muses. "As a flavorsome contrast."