Tales from the Black Forest
The Thousand-Year-Old Lime – What Now, Old Tree? – Ettlingen-Schluttenbach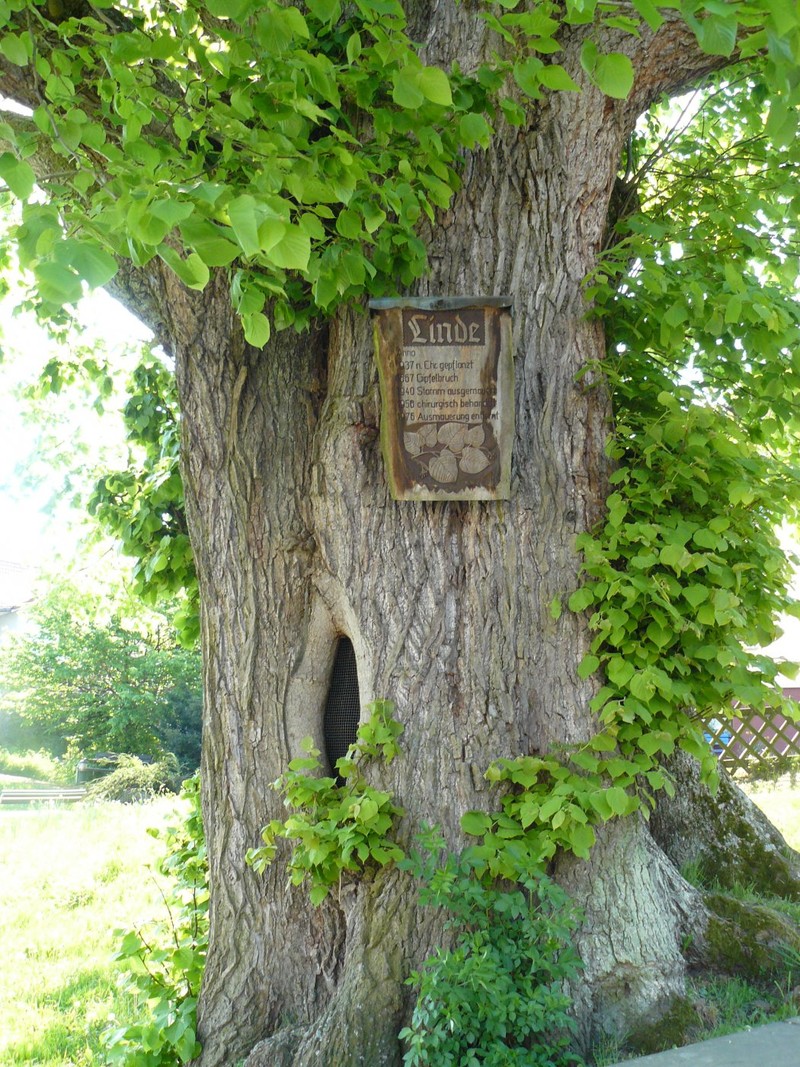 Propped upright, there she stands, the Old Lady of Schluttenbach. One ailment follows the other, and the residents of the highest and smallest district of Ettlingen are concerned. Everything could be so wonderful: a village square, a fountain, a choir, a lime tree, and a festival. Once a year, the "Sängerkranz Schluttenbach 1889" choir has traditionally extended an invitation to join them in celebration underneath the thousand-year-old lime tree on the first weekend in July – come rain, come shine. Although experts doubt whether the tree really is that old. Some even believe that they know the exact year of its "origin": The tree is believed to have come into the world in 937 AD. At least that's what it says on a small wooden board attached to the trunk of the tree.
Whoever is supposed to have been a witness of that time, the settlement of Schluttenbach did not "go on record" until some 300 years later. However, experts at the municipal planning and building control office in Ettlingen are able to cautiously agree that it is "very old", and that the tree has grown very close to the hearts of people not only in Schluttenbach. Since the end of the Second World War, tree surgeons have helped to meticulously check the state of the tree's health, and the high costs of maintaining it have been repeatedly weighed up against the residents' desire to retain it. With a circumference of 7.53 meters, the imposing trunk exterior has an uncertain future, because the tree has come under attack from a harmful fungus. Underneath the bark, tree experts believe that the trunk is now only three to eight centimeters thick.
The Old Lady is certainly older than Wilhelm Müller's poem "The Lime Tree", which was published in 1823. Thanks to Friedrich Silcher's musical setting, these verses became the quintessential popular German romantic folk song "At the Well Before the Gates." There stands a lime tree...