Tales from the Black Forest - The Balzer Crucifix
Jesus Lives in the Tree – Gütenbach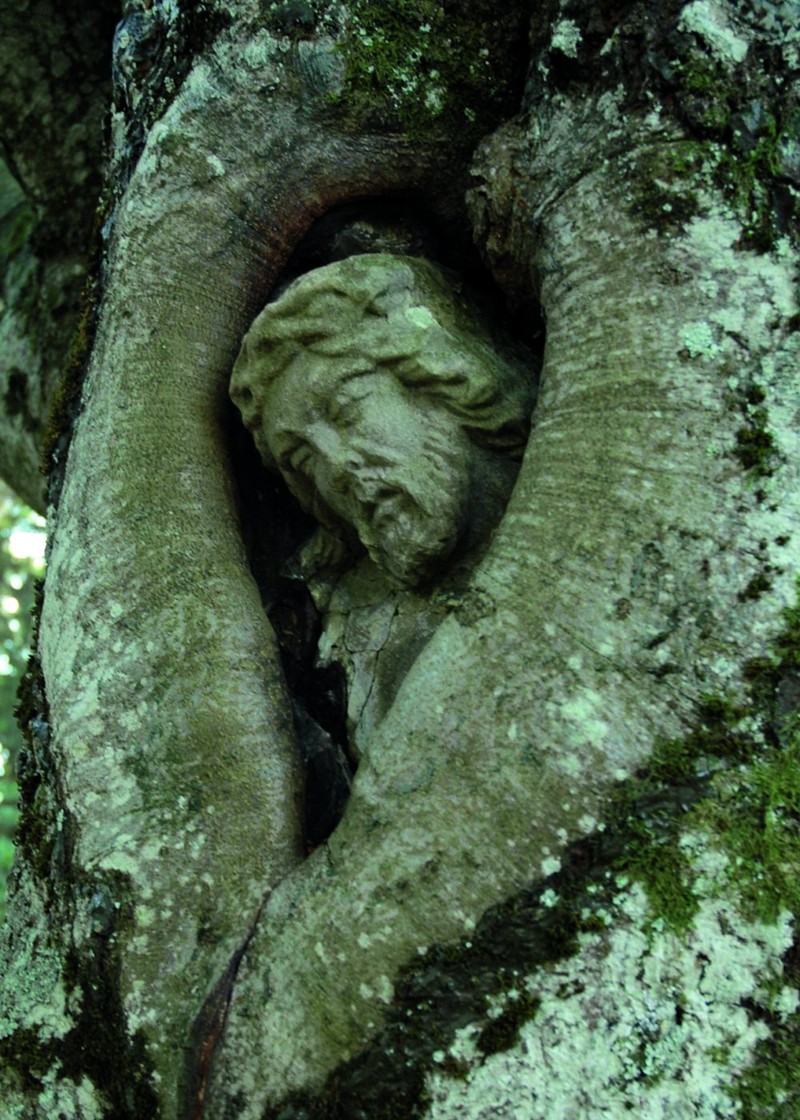 In the past few years, pilgrimages have become really popular again. Away from the long, established pilgrim routes and famous sites, a beech tree in Gütenbach Forest has developed into a place of reflection and inspiration. The tree holds a sandstone figure of Christ firmly within its bark. Only the head and part of the breast still protrude. The "Balzer Crucifix" would have disappeared into the tree a long time ago if it hadn't been kept visible by cutting a heart shape around it from time to time. For seasoned pilgrims, the journey to the "Balzer Crucifix" is unspectacular, and you can reach it by taking one of two different footpaths.
The more arduous route is a steep uphill climb of about 3 kilometers from the "Hexenlochmühle." The other is a wider, more relaxed woodland path that approaches from above and is a lovely walk for families and people who are not quite so steady on their feet. There are no crowds of pilgrims here. Often, you'll find yourself standing alone in front of the Balzer Crucifix, as the forest invites you to stay a while, contemplating this sculpture. Opinions are divided about where the stone torso comes from, who fixed it there over 100 years ago, and why. Various explanations – both bizarre and credible – are in circulation. At any rate, the Balzer Crucifix is believed to have initially lain abandoned on the ground near to the beech tree since the mid-19th century, before two traveling clockmakers attached it to the tree sometime between 1870 and 1880.
The biological aspect of the tree has also been analyzed in detail and the various stages at which the tree has surrounded the figure of Jesus are documented on a display board at the site of the pilgrimage. For the time being, it remains a view of a unique sculpture that interacts with belief, mankind, and nature. And whatever outlook you happen to have on life, it may also stir something within you. Perhaps simply a feeling of pure pleasure at this beautiful work of art.