Tales from the Black Forest - The Barbarastollen
Cerebral Convolutions on Celluloid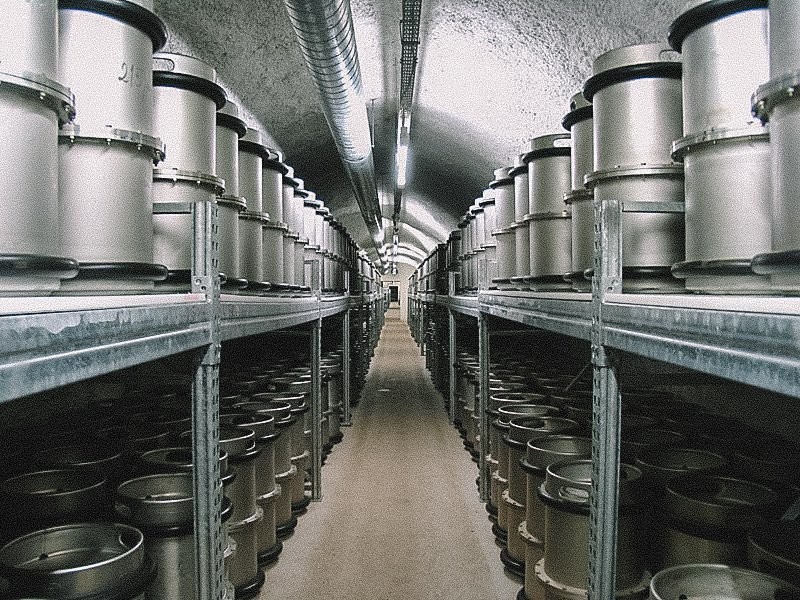 What do the Vatican, the Rijksmuseum in Amsterdam, and Oberried have in common? All three are the only places in Europe under the special protection of the Hague Convention in the event of armed conflicts – effectively the younger sister of the Geneva Convention. Many would seem perplexed by the mention of Oberried. A community with 2,800 residents in the Dreisamtal valley under special protection? Yes.
Oberried has more to offer than many other towns, such as its old hydropower plant, Steinwasen Park theme park, as well as the old Wilhelmite monastery and the Mariä Krönung pilgrimage church with a library containing 400 books that were printed before the 18th century. However, all of this doesn't bring Oberried even close to the status of the Vatican City. But the Barbarastollen underground archive, which is quite rightly described as a "German cultural heritage site", does. The country's most important cultural documents are stored there in an old utility tunnel belonging to a silver mine. Not the originals, but microfilm copies. Since 1975, the tunnel has been used by the present German Federal Office for Public Protection and Disaster Aid as a central safe haven. Only two people have a key for the remote portal and know the combination of the heavy vault door inside.
Behind this door, more than 1,400 airtight, locked stainless steel drums containing the rolled up microfilms await the visitor. Almost 25 kilometers (!) of microfilm fit inside a drum, around 28,000
kilometers of microfilm are stored inside the vault, and altogether these contain about 850 million images. More than 10 million images are stored there from Cologne's collapsed historical archives building alone, including the construction plans of Cologne Cathedral, the coronation certificate of Otto the Great from 936, and the Golden Bull constitution of 1356. Documents handwritten by great composers and poets can also be found there. It is expected that the microfilms would be able to survive for at least 500 years in the drums without any loss of information.