The Black Forest Beard Club
The Club with Growing Enthusiasm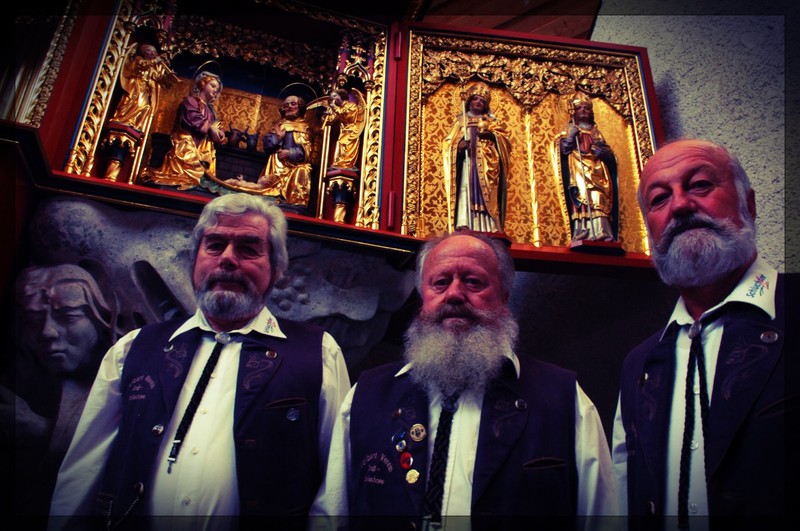 Germans love their clubs. If three people realize that they have something in common, there is a good chance that they'll soon establish a new one. The country is full of music and sports clubs, but German registers of associations also have some rather exotic clubs. Although the "Monkey Enthusiasts Club" is less about Monkey47 and more about chimpanzees and so on, young people in Ludwigsburg do celebrate the art of mixing drinks in their "Cocktail Club." And the very notion that growing a beard would become such a cool trend among the younger generation would never have occurred to the older gentlemen who have also met in an exclusive club for three decades: the Full-Beard Club of Groß-Schluchsee in the Black Forest.
The name alone tells you what it's all about. Here, facial hair is not shaved off with a sharp blade as part of a morning ritual, but is celebrated with growing enthusiasm. The beard must be at least three centimeters long before a potential member can even consider joining. This precondition is probably also the reason why the men in the club are usually alone. With terms of admission like this, women tend to fail the test. The beardless sex is permitted to attend only a very small number of events. With a beard-measuring device created by the club itself, the women establish which of the men has "the longest" – beard, that is.
Unaccompanied, the gents sit around their regular table in a cozy atmosphere and enjoy an array of Black Forest delicacies, whether in liquid or solid form. Whenever someone else with a beard appears, they strike up with their beard song. Adapting the words of a traditional German pop song, they sing:
"We've got a beard on our chin, a lovely beard on our chin, it's such a wonderful sight,our lovely beards."
From time to time, an old beard has to go. As a member of the Full-Beard Club, even freshly shaved men are obliged to keep their beard: in a little bag that hangs on a rope around their necks, so that they can present their frizzy hair to another member on request. This continues until the beard-measuring device shows at least three centimeters again. As much as Germans love their clubs, civilized competition is also important to them. In autumn 2014, the European Beard Championships will be held in Schluchsee. The Club is already looking forward to the honor of organizing the event, and it expects 350 bearded competitors to line up in a wide range of disciplines. Whether it's an Abraham Lincoln-style "chin curtain," a "d'Artagnan," or a twisted and waxed full beard, at events such as this, if you've got it, flaunt it.