The Bollenhut (Pompom Hat)
Tradition in Red and Black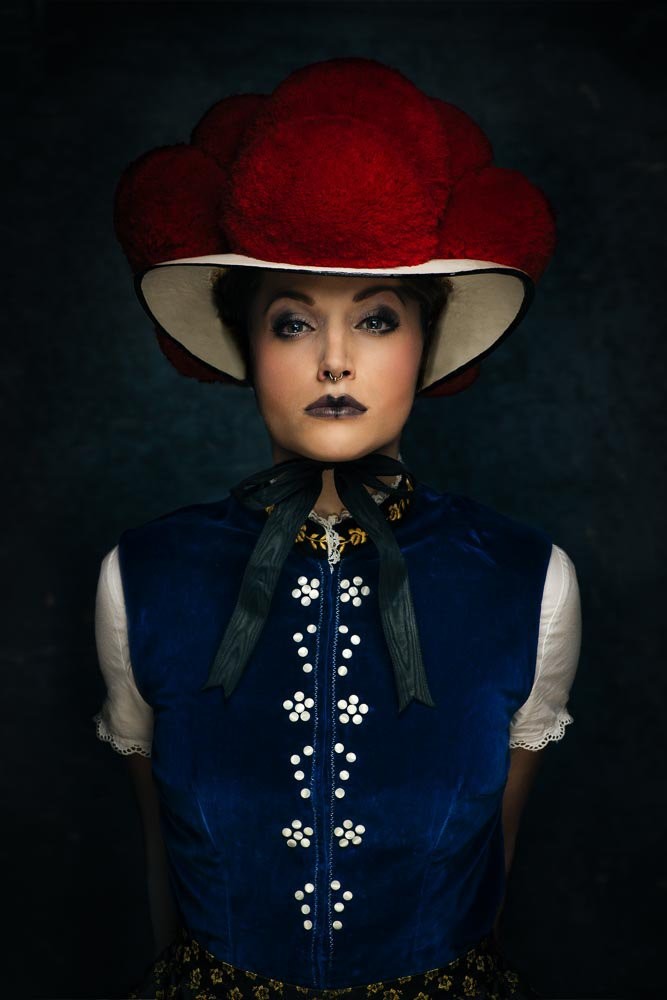 Just another gin! Not at all, rather Bollenhut, turban and bowler. Bollenhut? Bollenhut! The traditional dress of our Black Forest, which apart from the black forest itself, is world-renowned for the red pompoms on the hat of the lovely ladies wearing this dress. Stitched to the top of a wide-brimmed straw hat, which is held together by a mass of white linen, are eleven large and three almost invisible woollen pompoms, arranged in the form of a cross. We would like to strongly point out here that it's the unmarried women who wear the red Bollenhut – from the time of their confirmation until their wedding day. Married women wear a black Bollenhut. If you believe the media, Montgomery Collins allegedly had his difficulties with this tradition upon arriving in the Black Forest, and on repeated occasions ended up in embarrassing situations of one kind or another.
Especially during highly festive religious holidays and at weddings, the protestant women stroll in their dresses through the villages of Gutach, Kirnbach and Hornberg-Reichenbach, wearing the hats, which are passed on from one generation to the next. A silk crest is tied to the underside of the Bollenhut, which is primarily the only accessory that small girls and old ladies like to adorn themselves with (which seems only reasonably for a hat weighing up to two kilogrammes).
So that's why: Just another gin! Not at all, rather Bollenhut, turban and bowler.
Photo: Photographer Sebastian Wehrle from Freiamt and fashion designer Jochen Scherzinger from Gütenbach are the creators of the Fabulous Black Forest picture series, which showcases the Bollenhut in such a unique way.