The Bridal Crown
The Mexican Black Forest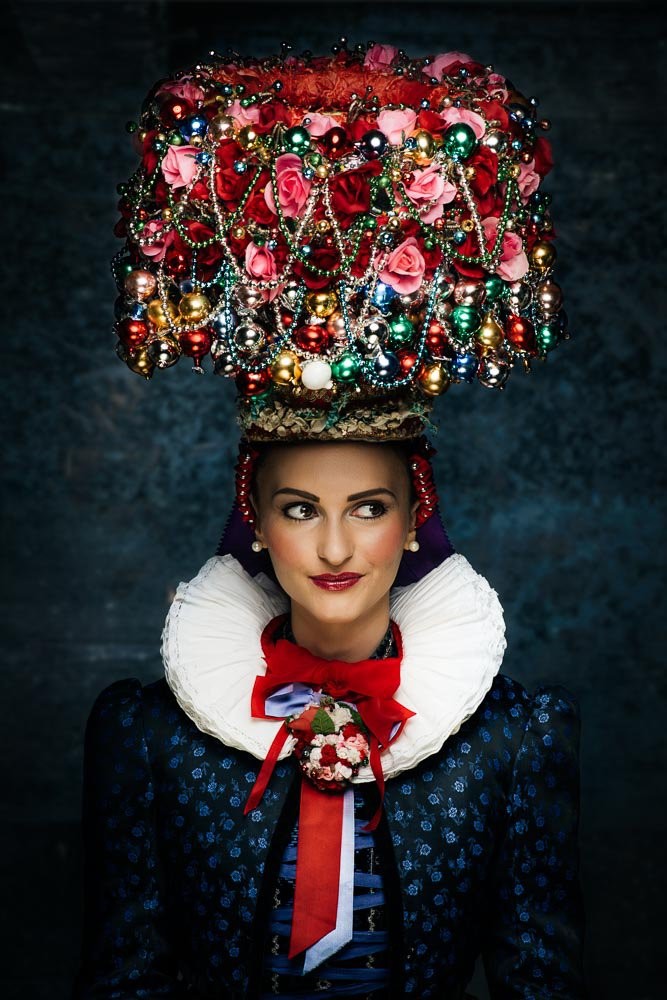 The bridal crown, also known as a Schäppel in the Black Forest, enjoys a long tradition, and compared with a bridal wreath or veil, is the oldest decorative form of headdress worn by gushing brides-to-be. A symbol of purity and family status, the bridal crown was hung over the wedding table after the ceremony to bring peace to the married couple. It was initially decorated with flowers, berries and nature-based accessories, before later becoming more intricate as it was adorned with pearls, mirrors, silver and gold. If you take a closer look at the crown depicted here, you can't help but wonder if there is any truth to the rumour that Frida Kalo drew inspiration from the colours and expressions of the traditional headdress during one of her many visits to Montgomery Collins, forefather of Monkey 47 and long-time friend of the eccentric artist.
What we do know is that the fetching bridal crown shown here from the district of Tennenbronn is enough to entice even those averse to marriage to take the plunge just to be able to wear this beautiful piece.
* Photo: Photographer Sebastian Wehrle from Freiamt and fashion designer Jochen Scherzinger from Gütenbach are the creators of the Fabulous Black Forest picture series, which showcases this bridal crown in such a unique way.