The "Chäs-Chuchi"
All Cheese Homemade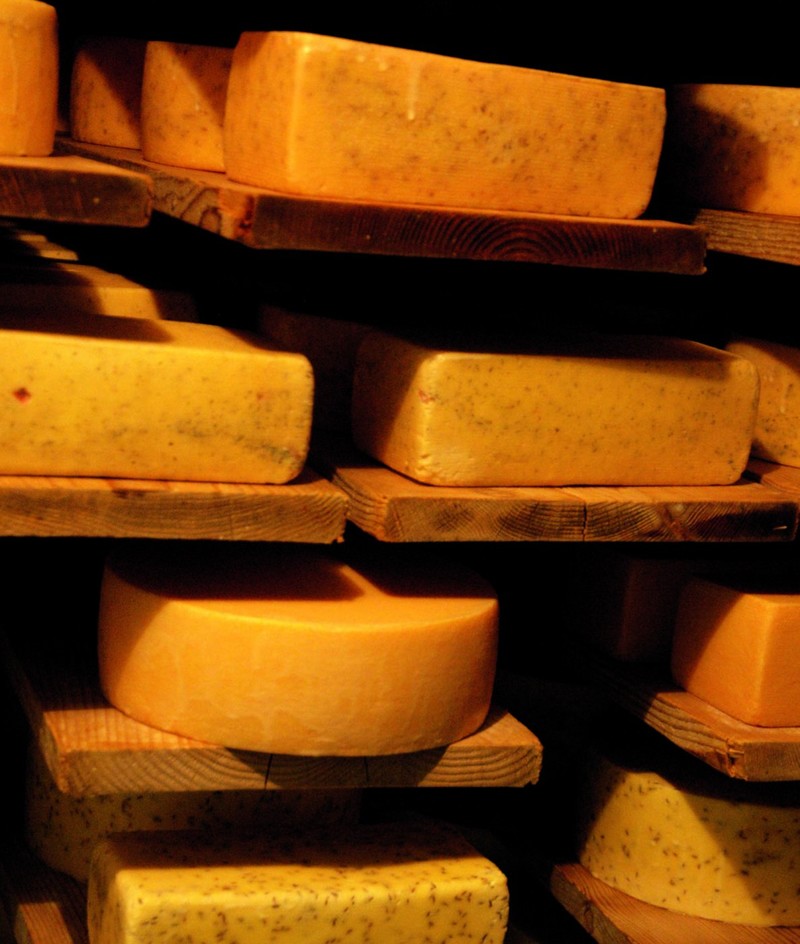 Getting a lift in someone's car can have far-reaching consequences. The attractive Sabine from Munich was looking for a lift to her dairy college – and promptly found the man of her life.
She had inherited her love of cheese from her father, who was the managing director of a large cheese factory. Larry Arango, the man who owned the car, comes from the sugar city of Palmira in Columbia and had first discovered his passion for cheese in Switzerland. In 2005, the couple achieved their dream of having their own cheese dairy. They looked at several businesses but were taken by the "Golden Village" of Gersbach, a district of Schopfheim, which had won a nationwide competition to make the village more attractive a year previously.
Gersbach had a "Chäs-Chuchi" cheese dairy, which was lovingly run as a part-time venture. In the 1990s, the village decided to market the meat and milk products of its many cows itself. The former milk dairy was transformed into a small cheese dairy, which appealed to the dairy master and the dairy industry laboratory assistant. Every other day, they now start up their cauldron and produce about 100 kilos of cheese. The range varies from cream cheese, Camembert, and Munster, through to semi-hard cheese for slicing, all made from Black Forest cows' and goats' milk – 25 different varieties in total. The regional specialties can be bought directly in the small adjoining shop or at markets and retail outlets throughout the southern Black Forest.
The Gersbach cow "Gerlinde" – the Golden Village's mascot – appealed to Sabine Arango in particular. It is embroidered into her work clothes and, in real life, can always be found grazing on one of the lush meadows. Sabine Arango enjoys guiding groups along the educational cattle nature trail around the village. Twelve stations provide a whole host of useful facts about cattle, and visitors can even get a glimpse of wisents – the "wild relatives" of the domestic cow.