Monkey 47 Experimentum Series
2y01: Tokyo - Monkey 47, Sansho, Kobe Beef Fat Wash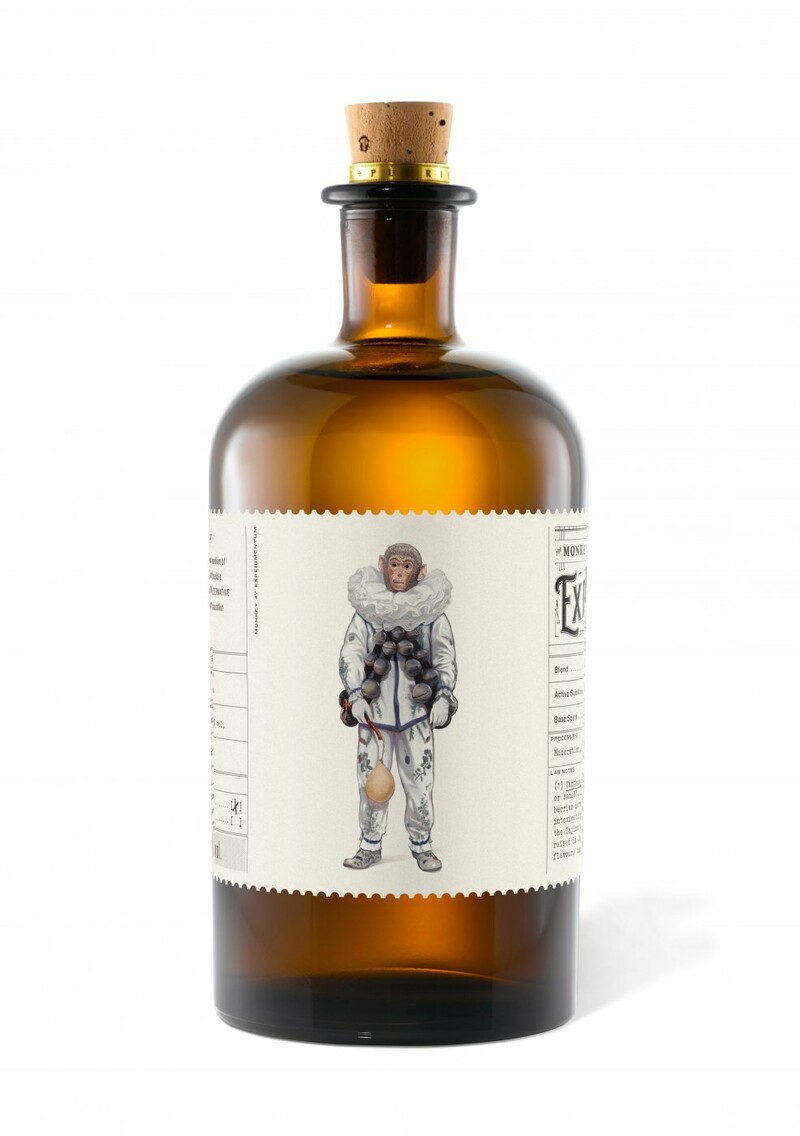 The art of distillation goes hand in hand with chasing aromas and rendering them in liquid form – although alcohol is merely the medium, not the actual goal of the process. Meanwhile, the world of spirits is divided into categories rather than sensory components and the possibilities associated with them. It's a form of conditioning that stands in contrast to our obsession with variety and innovation. Why do distillates and spirits have to fit into a particular category? What's wrong with forging down other paths, challenging current technologies and traditions, and contemplating the world of aromas from another perspective? To answer these specific questions, we've expanded our facilities to include the Monkey 47 Booze Lab.
The purpose of the Booze Lab is to push the envelope of what's possible in sensory terms by continuing to explore diverse aromas and ways to capture them in alcohol with alternative distillation and culinary techniques. In our new Experimentum Series, we'll be bringing to market some of these experiments in extraordinary "spirit blends" based on Monkey 47 several times every year in editions that will be limited to no more than 500 bottles each. These blends will combine cutting-edge vacuum distillation with alternative methods of aroma extraction, making each of them an authentic flavour experience that defies categorisation.
2y01: Tokyo
Inspired by the culinary variety of Japan, the first release in the Experimentum Series features our 47 classic ingredients in combination with sanshō (Zanthoxylum piperitum) and Kobe beef fat, which we add to the distillate using what's known as a "fat wash" process before removing it again. The tandem of the citrusy, often intoxicating spice for which sanshō is known and the silky-smooth texture of Kobe beef results in an aromatic spectrum from the land of the rising sun that's equal parts remarkable and incomparable. Sorry, it's clearly not for the veggies out there – but it makes a great Red Snapper!
Lab Notes – for those wanting to know more…
Zanthoxylum piperitum, also known as Japanese pepper or sanshō, is an aromatic, spiny deciduous shrub or small tree that belongs to the Rutaceae family. Its natural habitat ranges from Hokkaido and Kyushu to the southern parts of the Korean peninsula and the Chinese mainland. The pulverized mature fruits (or kona-zanshō) are the standard spice for sprinkling on kabayaki-unagi, a popular eel dish. They are also one of the seven main ingredients of the blended spice shichimi, which also contains red chili peppers.
Kobe beef comes from the Tajima strain of Japanese black cattle, which are raised in Japan's Hyōgo prefecture according to rules set out by the Kobe beef marketing and distribution association. The meat is a delicacy valued for its flavour, tenderness, and well-marbled texture. Kobe beef is also rich in oleic acids, which influence the taste of the fat and inosinic acid (another flavour component).
Visit our Monkeykiosk to get the chance to buy a bottle!