Monkey 47 Experimentum Series
2y06: London – Monkey 47, Mint-Sauce & Honey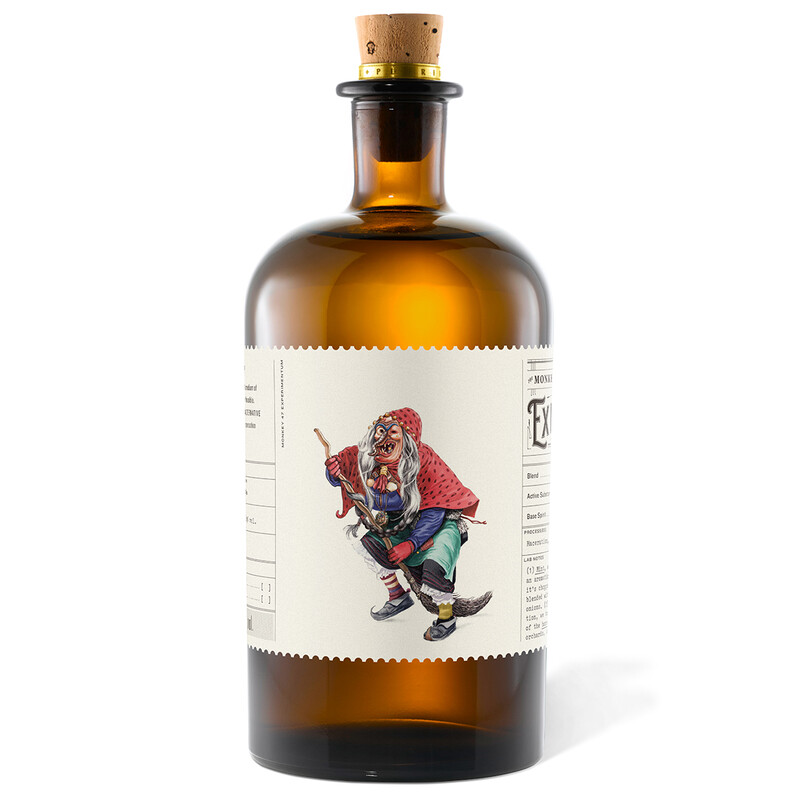 The art of distillation goes hand in hand with chasing aromas and rendering them in liquid form – although alcohol is merely the medium, not the actual goal of the process. Meanwhile, the world of spirits is divided into categories rather than sensory components and the possibilities associated with them. It's a form of conditioning that stands in contrast to our obsession with variety and innovation. Why do distillates and spirits have to fit into a particular category? What's wrong with forging down other paths, challenging current technologies and traditions, and contemplating the world of aromas from another perspective? To answer these specific questions, we've expanded our facilities to include the Monkey 47 Booze Lab.
The purpose of the Booze Lab is to push the envelope of what's possible in sensory terms by continuing to explore diverse aromas and ways to capture them in alcohol with alternative distillation and culinary techniques. In our new Experimentum Series, we'll be bringing to market some of these experiments in extraordinary "spirit blends" based on Monkey 47 several times every year in editions that will be limited to no more than 500 bottles each. These blends will combine cutting-edge vacuum distillation with alternative methods of aroma extraction, making each of them an authentic flavour experience that defies categorisation.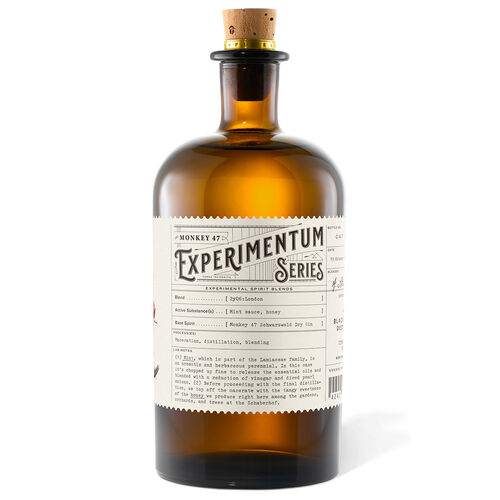 2y06: London
Anybody familiar with the comic book Asterix in Britain, which includes a feast of roast boar stewed in mint sauce, knows that the green stuff is an absolute fixture of British cuisine. Here in the Black Forest, we take that one-of-a-kind aroma – already a fantastic combination of minty freshness and the subtle acidity of vinegar – and perfect it with a sweet hint of honey produced at our very own farmstead.
Lab notes – for those wanting to know more…
The mint itself comes straight from our herb garden in 24 Höfe. Once it's chopped up fine and blended with a reduction of vinegar and diced pearl onions, it serves as the basis for how we want this special distillate to taste. Of course, using anything but the cask-aged vinegar we created specifically for our Funky Monkey Pickled Onions (and infused with the flavour nuances typical of Monkey 47) just wouldn't seem right. Mint, which is part of the Lamiaceae family, is an aromatic and herbaceous perennial that features underground runners or rhizomes with simple or branched root hairs. Its leaves grow in opposite pairs and have a serrated edge. Shredding or chopping them brings out the best in the essential oils they contain, along with the vital aroma we're looking for. Before proceeding with the final distillation, we top off the macerate with the tangy sweetness of the honey we produce right here among the gardens, orchards, and trees at the Schaberhof. This makes the Experimentum Series 2y06: London a perfect union of the traditions of England and the Black Forest.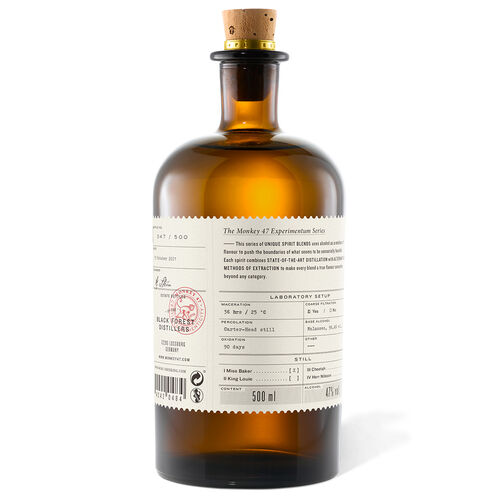 Tasting notes
Monkey 47 Experimentum Series 2y06 is a unique gin that takes the freshness of mint, adds a pleasant counterpoint of biting vinegar, and tames these pungent components with velvety-sweet honey to create a uniquely dense and complex treat. The flavours it combines make for a truly unique taste experience tailormade for true connoisseurs who don't mind pushing the boundaries of what seems sensorially feasible.
Click here to join the Raffle for our Monkey 47 Experimentum Series 2y06 : London!