Monkey 47 Distiller's Cut 2022
Galium odoratum - Woodruff or the "Master of the Forest"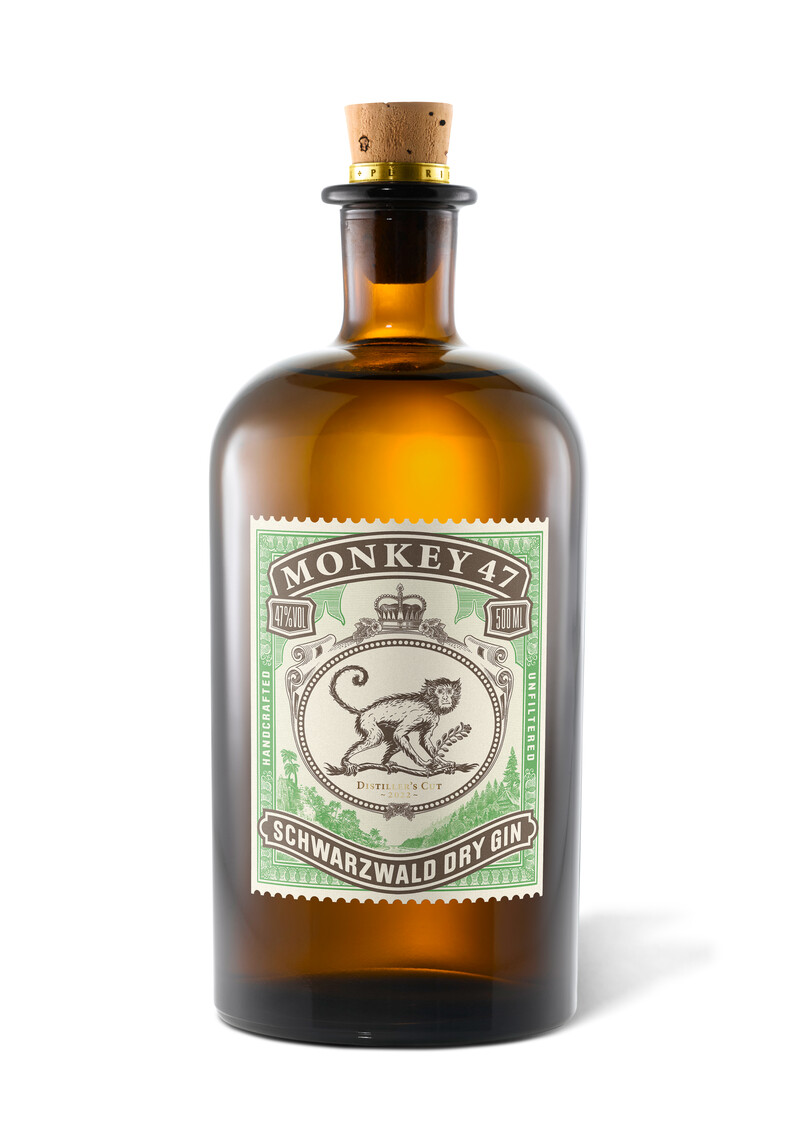 Since we've been doing this for more than a decade now, let's dispense with the usual introduction … All right, all right – a quick run-through for the newcomers: botanical curiosity, obsessive pursuit of unparalleled quality, numerous expeditions on the hunt for exotic aromas, Species rara – et voilà, Monkey 47 Distiller's Cut.
For this year's edition, we didn't have to travel any seas, climb any mountains, or descend deep below the surface of the earth to search for our near-mythical 48th ingredient. Have you ever found that some of the best things have been right there in front of you the whole time? Well, consider us believers in that old cliché after our instincts led us straight into the wooded expanse just beyond the gates of our distillery at 24 Höfe on the hunt for the kind of fresh woodruff one can only find right here in the Black Forest.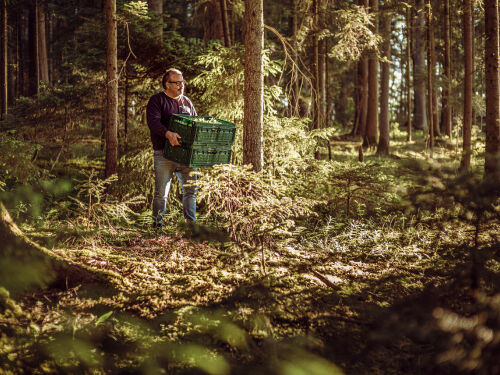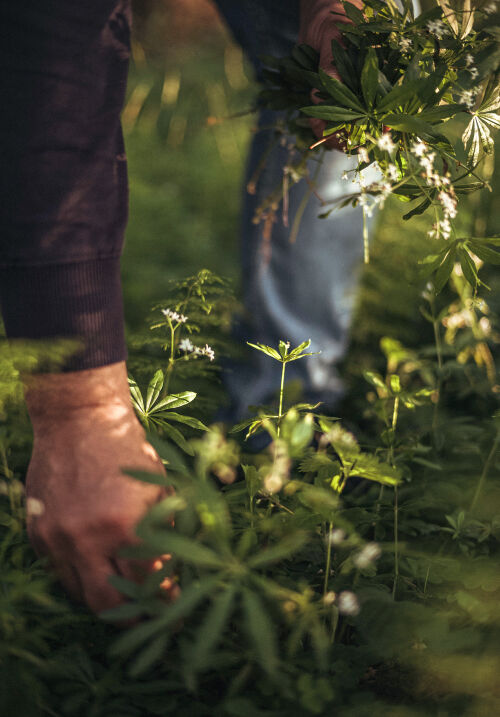 Galium odoratum is a member of the bedstraw (Rubiaceae) family that owes its unique, pungent aroma to the coumarin it contains. Woodruff plants, which prefer nutrient-rich soil and a shady spot to grow, can be found in the woods round here from mid-April. Their small, white buds start blossoming in early May, and bristle-covered fruits form around the beginning of September.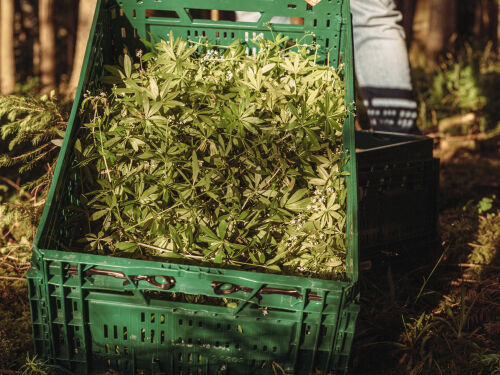 To obtain the characteristic flavour of coumarin, woodruff leaves are dried for several weeks. Woodruff actually contains a precursor of this fragrant substance, which is only released by enzymes when the plant is ground up or left to wilt. Luckily, the granary at 24 Höfe is a dry, shaded place that's ideal for getting the moisture out of the leaves before they're added to the traditional Monkey 47 macerate. Due to the concentration of essential oils involved, striking a perfect balance in the amounts we use is critical in order to blend in this intoxicating interplay of aromas and achieve the most harmonious overall composition possible.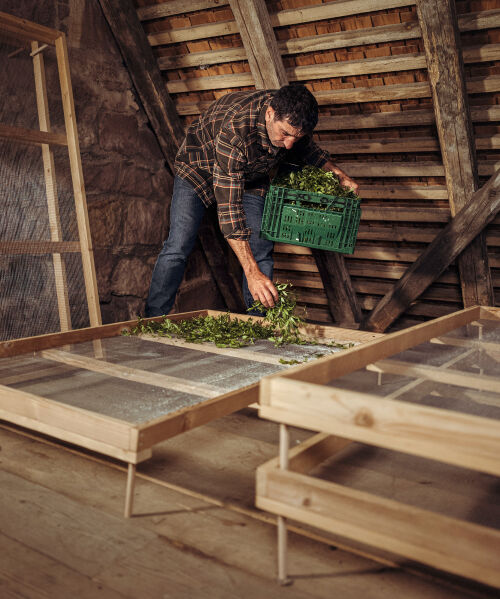 We devise a complex, time-consuming maceration and distillation procedure like this just once each year to produce our exclusive Distiller's Cut, which embodies our effort to push the boundaries of what's possible when you turn carefully selected botanicals into a limited edition that thrills the senses and sets the hearts of barkeepers and gin enthusiasts to racing.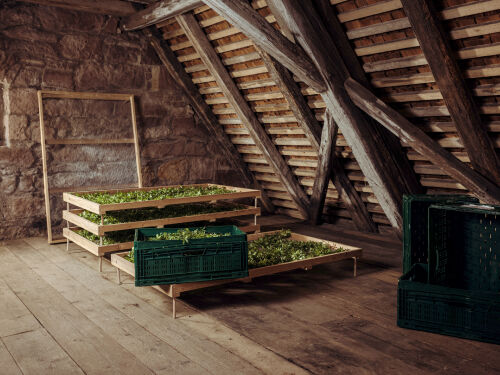 The 2022 Monkey 47 Distiller's Cut is a spicy and elegant dry gin that features delicate, almost ethereal top notes of cinnamon and vanilla against a backdrop of extraordinary density and complexity. It's a remarkable taste experience, and not only for those who appreciate the refined aroma of woodruff. Cheers!