Monkey 47 Distiller's Cut 2016
Abietes Melle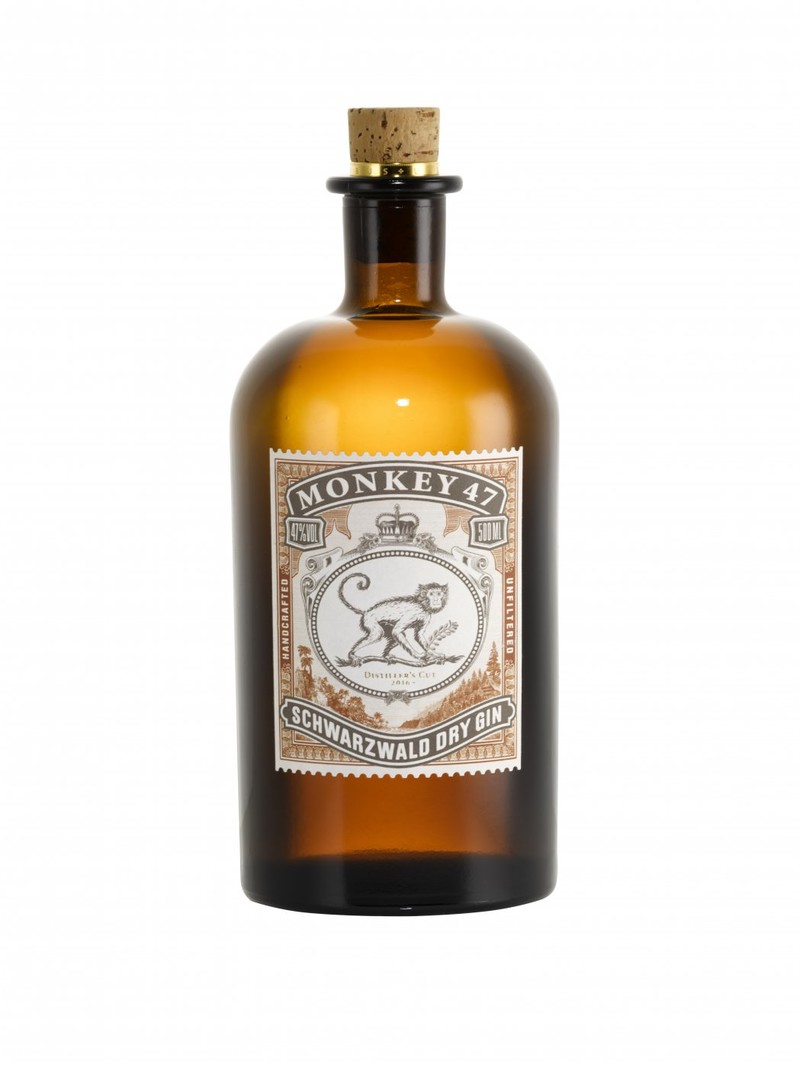 Driven by occupational curiosity, a love of sensory experimentation, and a pronounced penchant for unique aromas, Black Forest Distillers have set out on their search for species rara – the singular ingredient that goes into their annual Monkey 47 Distiller's Cut – for six years running.
In 2016, their passion for the unique led the Monkey's minders back to the groves and valleys of the Black Forest. This is where the Schaberhof – a farmstead built in 1840 that now serves as Monkey 47's home – can be found overlooking the surrounding orchards, meadows, and wooded areas from its lofty perch. Along with the Zum Wilden Affen distillery, this authentic Black Forest institution boasts its very own apiary – yes, really!
At some point, this got the wheels turning: Why not let the Monkey try some honey?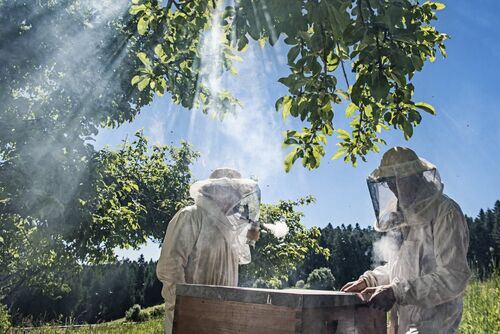 Beekeeping is nothing if not a passion for Heinz Schaber, a master apiculturist and descendent of the farmstead's founders who has managed the apiary with the meticulousness typical of the region since 1968. When Black Forest Distillers acquired the Schaberhof in 2014, he approached Monkey 47 founder and owner Alexander Stein about his fervent wish to continue plying his beloved trade on the company's premises.
"I was completely taken with the subject of bees, particularly with regard to sustainability and other ecological aspects," Stein recalls. "At that point, doing my part to maintain our bee colonies and help them thrive was just the obvious thing to do."
"Bees are essential to our ecosystem," Heinz Schaber explains. "Around 80 per cent of all our local plants rely on wild and honey bees for pollination." Indeed, Albert Einstein himself summarised the crucial role bees play in keeping our natural surroundings intact in one simple, yet compelling phrase: "No more bees, no more pollination, no more plants, no more animals, no more man."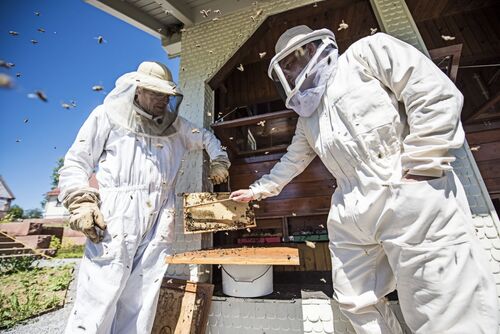 Meanwhile, the combination of honey and alcohol nearly dates back to the beginnings of humankind itself. The transformation of honeyed water into a much tastier brew with the intoxicating effect of alcohol, for example, made mead (or "honey wine") the libation of the gods in Germanic mythology. Anything good enough for the gods would probably be good enough for the 2016 Distiller's Cut, and Black Forest Distillers chose a special honey for the job – the Schaberhof's own Abietes Melle!
The term "fir honey" generally refers to honey made from honeydew. This substance is produced by bees that collect the sugary, high-fibre excretions of scale insects (which is actually what honeydew is). Particularly noteworthy among culinary experts is honeydew honey from the silver fir tree (lat. Abies alba), which is a common sight in the Black Forest.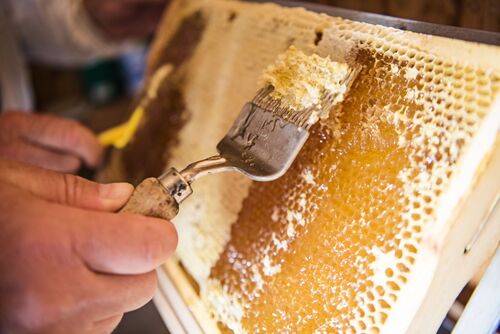 Fir honey typically has a strong, tangy flavour and a greenish-black hue when held up against the light. Clearly excited by his new hobby, Alexander Stein's restless nature soon led him to experiment with Black Forest fir honey and – you guessed it – Monkey 47. Numerous tests and trials ultimately confirmed that the idea was sound: Species rara had once again been found! With a grateful nod to their swarms of buzzing associates, Black Forest Distillers resolved to begin harvesting the local fir honey under the supervision of master beekeeper Schaber.
Just once each year, Black Forest Distillers produce just 4,000 bottles of a unique, limited-edition Distiller's Cut that never fails to set the hearts of barkeepers and gin enthusiasts racing. In a complex and extensive process, Black Forest fir honey was added to the macerate of the 47 "traditional" ingredients of Monkey 47 this year. It was then distilled again in a second extraction procedure, left to mature for three months in earthenware containers, and finally combined with soft, local spring water.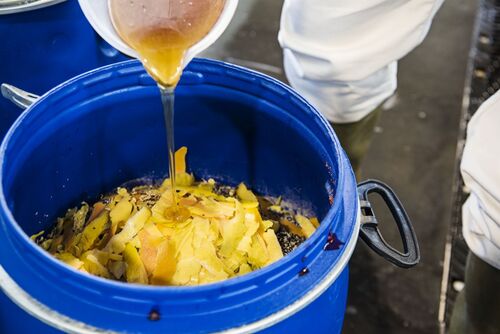 By the way, if you catch yourself considering your own career in beekeeping, you'll only be the next in a formidable line-up of luminaries: Sherlock Holmes became a beekeeper after retiring, former heavyweight boxing champion Max Schmeling tended bees in his free time, and Sir Edmund Hillary was certainly the most well-known professional apiculturist to climb Mount Everest in 1953.
Monkey 47 Distiller's Cut 2016 – a zesty, yet elegant dry gin with delicate, herbal top notes and a potent middle register. One nip of its unique complexity and unparalleled density, and master beekeeper Heinz Schaber is a happy man.