Forest in a Bottle – Portugal
Raiders of the Lost Bark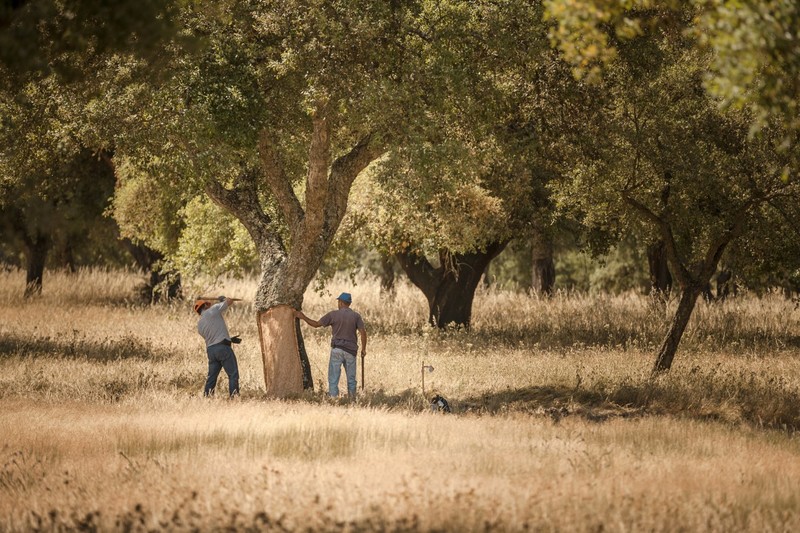 This botanical expedition began in the spring of 2015 in the montados and ended near Porto, where Paulo and his brothers represent the third generation to run his family's cork business. As you might have already guessed, they produce the corks that keep the Monkey in the bottle.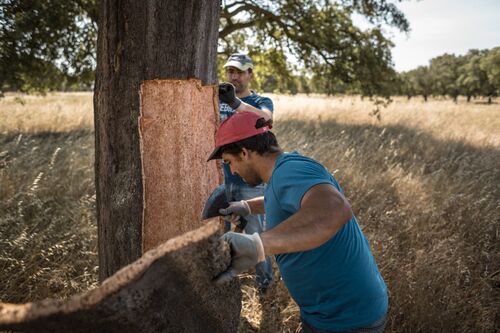 The Ribatejo region is a former province of the Tejo plains northeast of Lisbon, which are also referred to as the "Garden of Lisbon". Here one can find centuries-old forests of cork oak trees (the aforementioned montados) that, when properly looked after, can live for up to 200 years. Over that span of time, a tree's bark – the cork – is harvested around 16 times starting in its 25th year. A mark on its trunk indicates the most recent harvest year, which ensures that the oak is allowed to regrow its bark for nine years. Every cubic centimetre of cork consists of 30 to 42 million cells. Its honeycomb-like structure and extremely elastic membrane hold in special gases that give cork its lightweight, vibration-dampening, and noise-insulating characteristics. Every cell is a 14-sided polyhedron filled with air. Nearly half of cork's composition is suberin, a combination of fatty acids and potent organic alcohol that makes cork impermeable to liquids and gases (and thus water- and fireproof). Among other benefits, their bark protects cork oaks from heat, infection, and infestation and enables them to survive forest fires.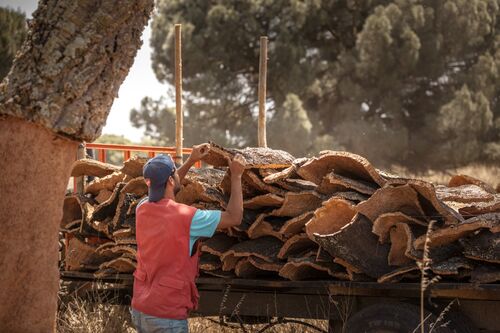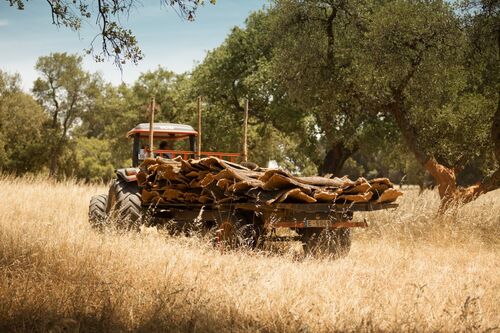 From August to May, local workers known as tirados produce an average of 45 kilogrammes of cork bark from each tree using nothing but their hands. They use traditional axes and a highly delicate method to separate the bark from the oaks (which turned out to be quite a bit more difficult than we had assumed as mere bystanders). We also learned that cork oaks that are debarked on a regular basis produce four times as much cork and absorb much more of the carbon dioxide that harms our atmosphere.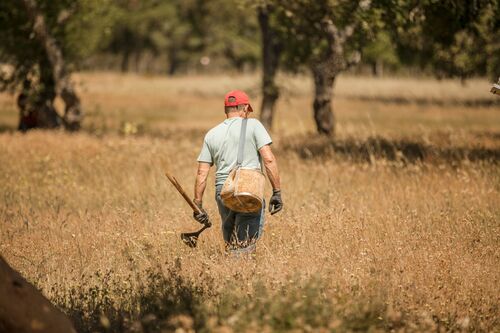 The slabs of harvested cork are then bundled, stored, and dried at the montado. When they reach Paulo at his family's facilities, they are first stacked on palettes to protect them from contamination. The slabs are then boiled for about an hour in a special tank. Finally, corks are stamped out of the material using a manual pneumatic punch and eventually ground into the shape that adorns bottles of Monkey 47. We should mention that we use only the highest-quality raw material, "super flor", which features a very low number of pores and inclusions.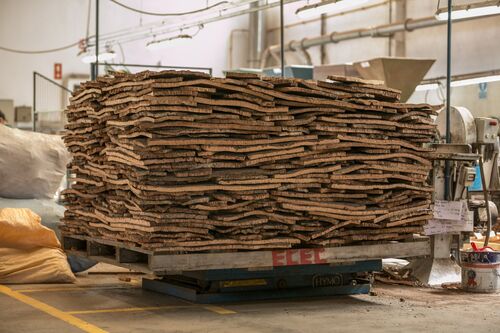 All in all, this journey opened our eyes once more to the fact that our use of this material is the only way to preserve the world's forests of cork oak, which are an important habitat for both humans and animals. Cheers!