The Carnival Steed of Constance
The Polizeiblaetzle and his steed!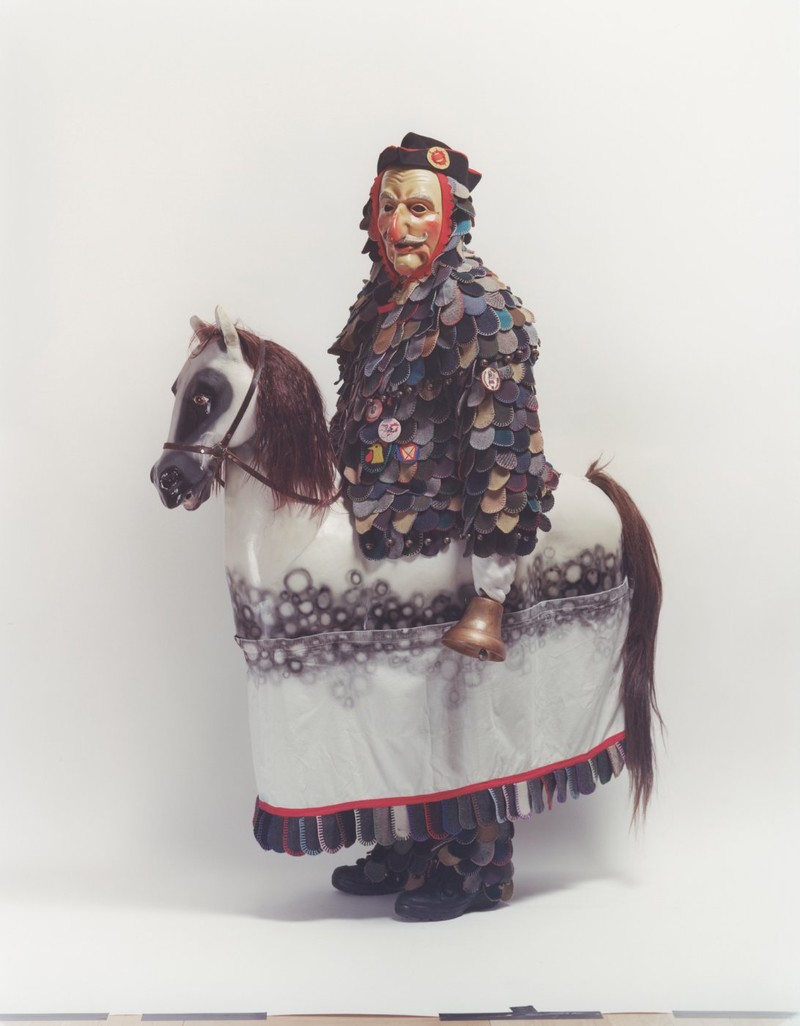 Led by the Polizeiblaetzle on horseback – Blaetzle refers to the felt scales that adorn the policeman's garment – the Blaetzle boys of Constance's fools' guild roam the city's alleyways on Holy Thursday in keeping with a long-held Alemannic Carnival custom. Their traditional costume, or Haes, is made according to set rules and is typically sewn by the costume wearer himself. It consists of three pieces – pants, a tunic and a hood – covered with around 1,500 colorful felt scales. The cut is just as important as the Blaetlze and the small bells, or Gloeckle, which are sewn onto the garment. The Constance guild of Blaetzle boys represents various groups, from policemen to councilors to a brass band (to name but a few), all adorned with the characteristic scales; however, the Polizeiblaetz pictured here is the only figure to wear a mask. He traditionally performs a lantern dance, ridiculing a decree from 1388 that compelled those walking outside after dark to carry a light.
The foolish antics in Constance, including the masked run and street parades as well as balls and fools' concerts held in various venues around the city, fuse the late medieval Carnival traditions practiced by the guilds with 18th and 19th century influences. One of the most striking elements of Carnival in Constance is that it is open to guests. The guilds, of course, have their own set rituals, such as the evening before Holy Thursday or the large parade on Carnival Sunday, but on the remaining days, outsiders are invited to enjoy the unique and colorful atmosphere. Locals and visitors sit side by side in wine cellars in exuberant celebration of the "fifth season." Musicians and Schnurrgruppen (known for poking fun at anyone they come across) sing and dance their way from bar to bar, playing improvised fools' games and engaging in a custom known as strählen, or wisecracking.