From the Field to the Bottle – Provence
Fields of Purple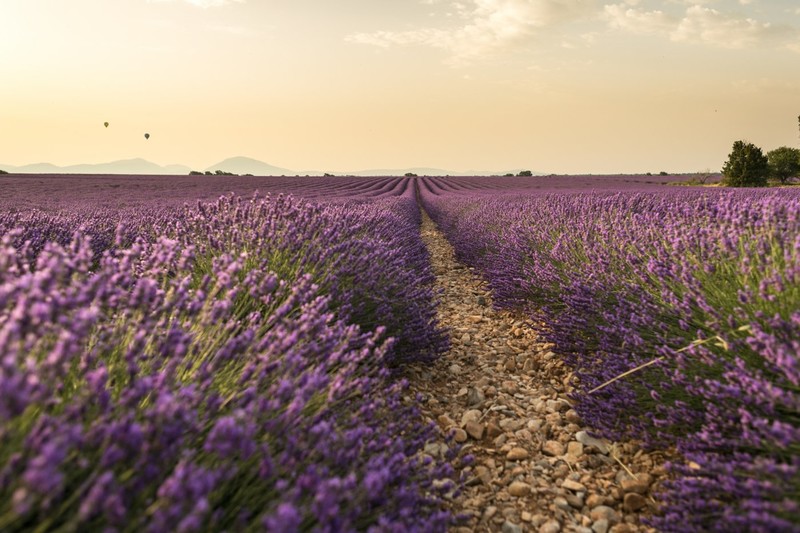 Along with our oft-cited botanical curiosity, it's our practically obsessive quest for the highest quality that leads us out on annual botanical expeditions to our suppliers.
In late July 2015, we embarked on a journey to the vast lavender fields of Provence, seeking to breathe in the intoxicating scent of the dried blossoms that lend Monkey 47 its incomparable floral aroma.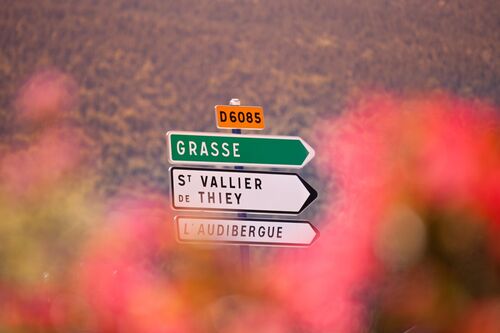 This mission, which we dubbed "Botanical Expedition: Lavendula Angustifolia", would whisk us straight off into a world full of this lovely labiate in the company of Jean, a French perfumer, and Veronique, who grows lavender on over 12 hectares of land. Our heads already spinning from the plant's sweet, unmistakable odour, we immersed ourselves in its tradition-rich history. It would be difficult to imagine anything more synonymous with Provence's rolling countrysides.
The mountains of the Verdon region are home to "true lavender", which is among the species with the most valuable lavender oil. For centuries, it has been prized for its effectiveness as a curative agent. Along with Black Forest acacia, wild honeysuckle, and blossoms of scarlet monarda, dried lavender petals are responsible for the Monkey's fresh, flowery notes.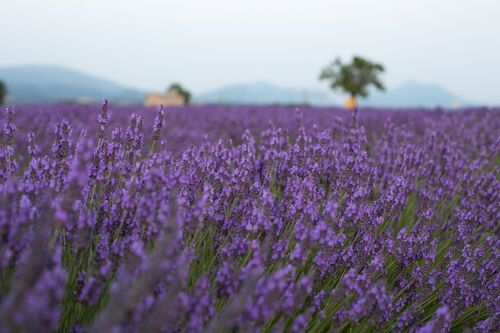 In the late morning, when the dew has evaporated and the blossoms have warmed in the sun, Veronique and her workers set about harvesting the soft purple carpet that covers the fields with rhythmic swings of their sickles (or with the help of small machines). All the while, they're surrounded by a vibrant, buzzing orchestra of countless bees and other insects that are attracted by the lavender's sweet nectar. These are the hours when the entire region is permeated by the warm smell of the steam produced by its distilleries, which use large, burbling boilers to extract the valuable essential oils that see use all around the world. Being right in the middle of it reminded us a bit of the herbal infusions often found in Black Forest saunas and steam baths.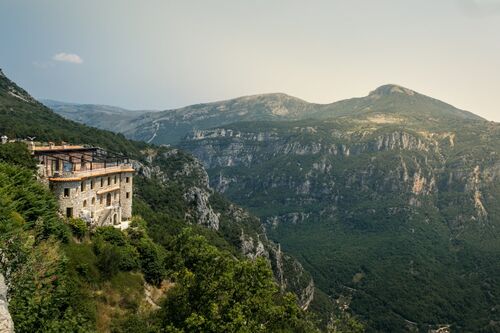 Meanwhile, the lavender harvest in Provence is part of a long-standing tradition that hearkens back to a time when the clocks ticked at a more deliberate pace. "People already knew about the antiseptic, antibacterial, and antiviral properties of lavender back in the Middle Ages," Veronique adds.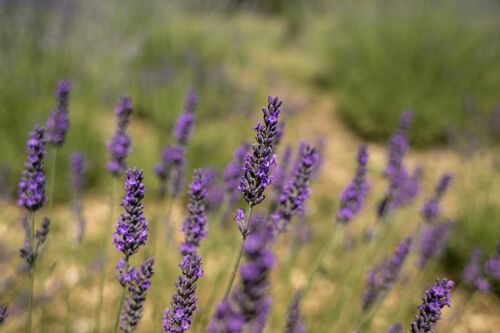 The plant's mystique was heightened further by Patrick Süßkind's 1985 novel Perfume, which carried readers off into a world of aromas where the perfumeries of Grasse used lavender to ward off the Black Death (among other medicinal purposes).
We wouldn't exactly describe our use of lavender as "medicinal", of course, but there are plenty of other compelling reasons to appreciate it: It looks and smells nice, keeps the moths away, works well in a number of dishes, boasts numerous healing properties, and is generally a balsam for the soul. You could definitely do worse than putting the powers of this fascinating flower to use on a daily basis. Cheers!