From the Island to the Bottle - Sicily
Volcano of Lemons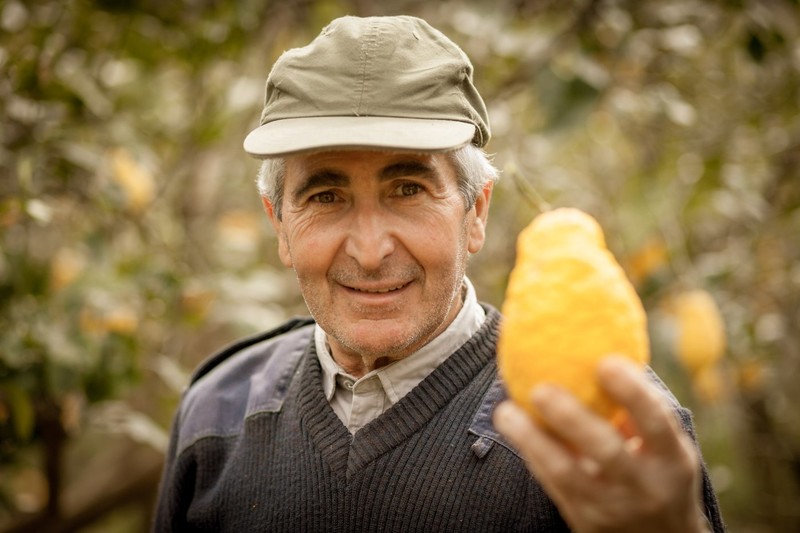 In February 2015, we set out for Sicily – more specifically for the foot of Mount Etna, Europe's most powerful volcano. Guided by our local expert, Calogero, we visited an old plantation in the Cavagrande region, whose groves of trees were already being weighed down by the lemons we hoped to lend a hand in harvesting.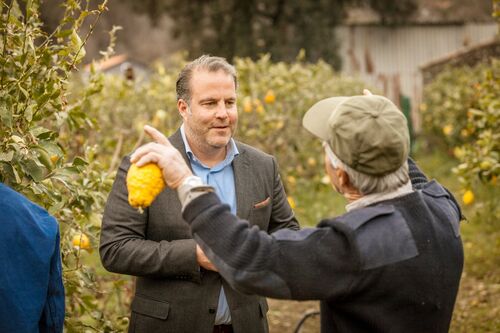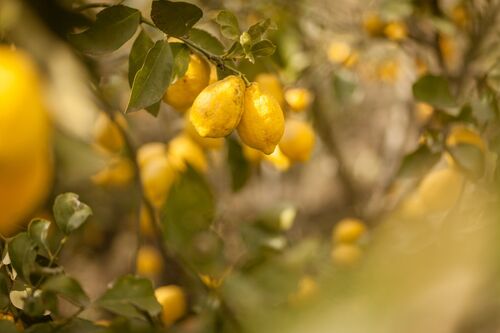 In the Sicilian community of Sant'Alfio, which lies on a plane of lava that cooled more than 2,000 years ago, lemons flourish without any pesticides or wax thanks to the mineral-rich volcanic soil. It's the ideal environment for producing the essences that are so fundamental to the taste and aroma of Monkey 47. The fruit itself is enclosed in three layers, the outermost of which (also known as the epicarp) contains the essential oils we need: limonene and citral. This is why only the thin peel of fresh lemons – or the buccia, as our Italian friends call it – goes into our maceration and distillation process after being removed the same day by our helping hands in the Black Forest.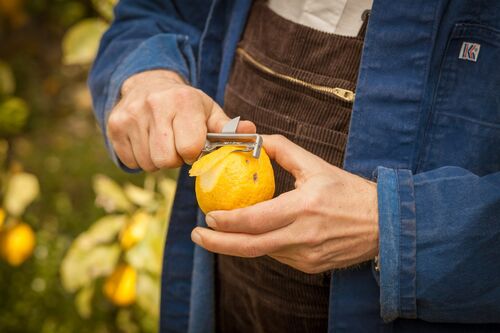 "The mineral-rich volcanic soil is what produces such a high concentration of essential oils in the peel," Calogero explains with more than a hint of Sicilian pride. "Zagara Bianca lemons have been cultivated in Sicily for centuries; at this cooperativa, they grow 100% organically without any kind of chemical treatment."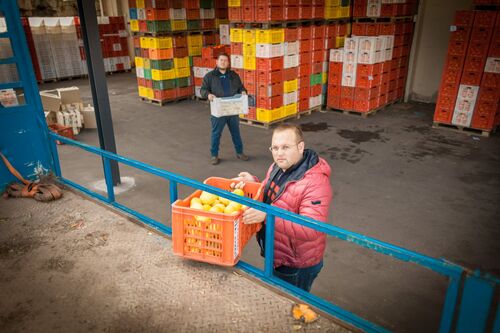 It's not often that you find a place as full of mythology as a Muntagna (simply "the mountain"), as ageing Sicilians still call their volcano. Meanwhile, Mount Etna is even kind enough to provide the necessary fertiliser: Wind naturally disperses its volcanic ash across the island's reaches, enriching the soil without the need for any additives. Sicily's climate is particularly favourable to citrus fruits, as the Arabs recognised back in the 11th century. As a result, they worked to help the island's culture of lemons and oranges thrive. These days, around 90% of the entire world's lemons can be traced back to Sicily – including those that go into a certain brown bottle bearing the markings of the Black Forest. Cheers!