The Monkey and His Simian Sidekicks
King Louie, Cheetah, Miss Baker, and Herr Nilsson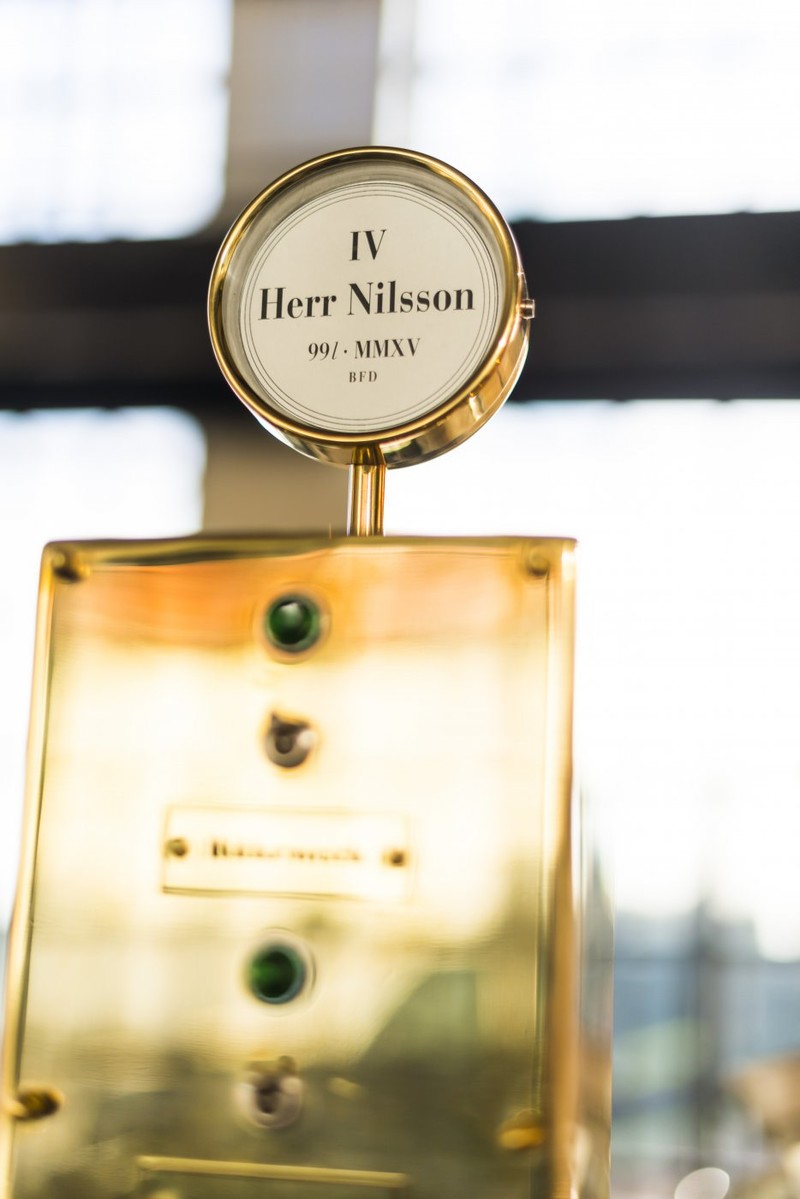 Upon making his move to the Black Forest – to the Schaberhof and the Wild Monkey distillery, to be precise – the Monkey began turning his surroundings into a picturesque new home. Primates are not all that different from people, after all, and relocating typically offers the opportunity to rearrange the furniture a bit. The minders thus worked with the Markdorf-based coppersmith Arnold Holstein for more than two years on designing and manufacturing a one-of-a-kind distilling operation.
Assembled solely by hand using time-honoured methods and qualitative specifications based on extensive, shall we say, testing, the Apparatus Alembicus Maximus represents the beating heart of the Wild Monkey distillery. During the concept phase, Black Forest Distillers made the conscious decision to reject an industrial approach that would have promised greater production capacity at the cost of quality. True to the Swabian maxim "less is more", the company thus passed on a conventional 1,000-litre still in favour of four 150-litre distilling vessels bearing the names of other well-known simians. It then further reduced the size of these smaller stills to 100 litres in an ongoing effort to optimise the surface ratio of copper to macerate, as well as the distillers' ability to fine-tune the extractability of their botanicals to the distillation cycle. Today, King Louie, Cheetah, Herr Nilsson, and Miss Baker handle the distilling of Monkey 47.
Since we can imagine that these names only ring a faint bell for some readers, perhaps a quick refresher on each character is in order. King Louie plays a key role in Walt Disney's The Jungle Book, namely as the leader of the apes. Cheetah, meanwhile, has been Tarzan's faithful companion on countless adventures. Herr Nilsson, whose Swedish "mama" was famous for her long stockings and penchant for mischief, wore a tiny woolen jacket and lived together with his friend Little Uncle at Villa Villekulla. His preferred perch was on Pippi's shoulder. Finally, Miss Baker (along with Miss Able) was one of the first extraterrestrial explorers. After being sent into the vast reaches of space by American scientists in 1959, she was recovered alive near Puerto Rico following a 16-minute flight.