Monkey 47 Experimentum Series
2y02: Brussels – Monkey 47, blue mussels, top-fermented Belgian beer, and chocolate pepper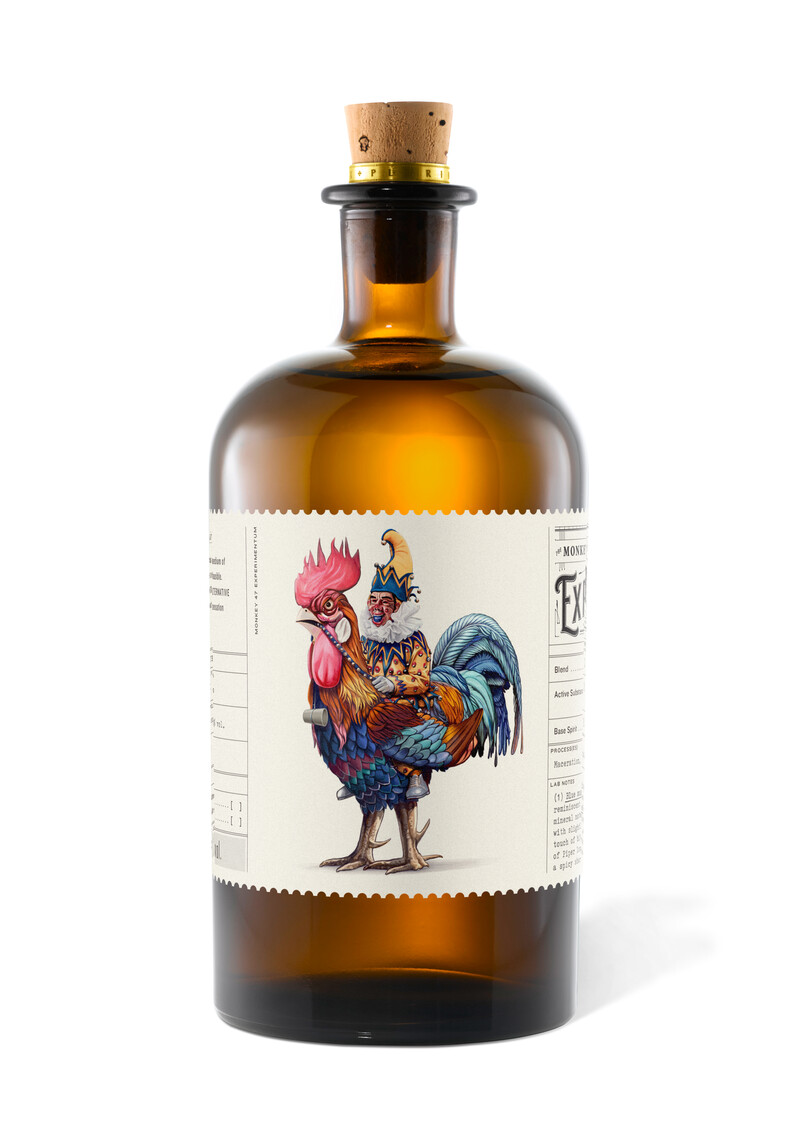 The art of distillation goes hand in hand with chasing aromas and rendering them in liquid form – although alcohol is merely the medium, not the actual goal of the process. Meanwhile, the world of spirits is divided into categories rather than sensory components and the possibilities associated with them. It's a form of conditioning that stands in contrast to our obsession with variety and innovation. Why do distillates and spirits have to fit into a particular category? What's wrong with forging down other paths, challenging current technologies and traditions, and contemplating the world of aromas from another perspective?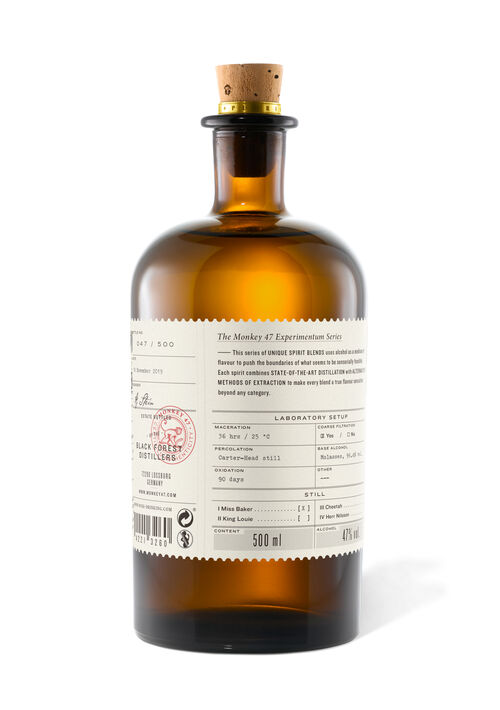 To answer these specific questions, we've expanded our facilities to include the Monkey 47 Booze Lab. The purpose of the Booze Lab is to push the envelope of what's possible in sensory terms by continuing to explore diverse aromas and ways to capture them in alcohol with alternative distillation and culinary techniques. In our new Experimentum Series, we'll be bringing to market some of these experiments in extraordinary "spirit blends" based on Monkey 47 several times every year in editions that will be limited to no more than 500 bottles each. These blends will combine cutting-edge vacuum distillation with alternative methods of aroma extraction, making each of them an authentic flavour experience that defies categorisation.
2y02: Brussels
Inspired by the culinary variety of Brussels, the second release in the Experimentum Series features our 47 classic ingredients in combination with the blue mussel (Mytflus edulis) , top-fermented Belgian beer, and chocolate pepper ( a variety of Piper longum).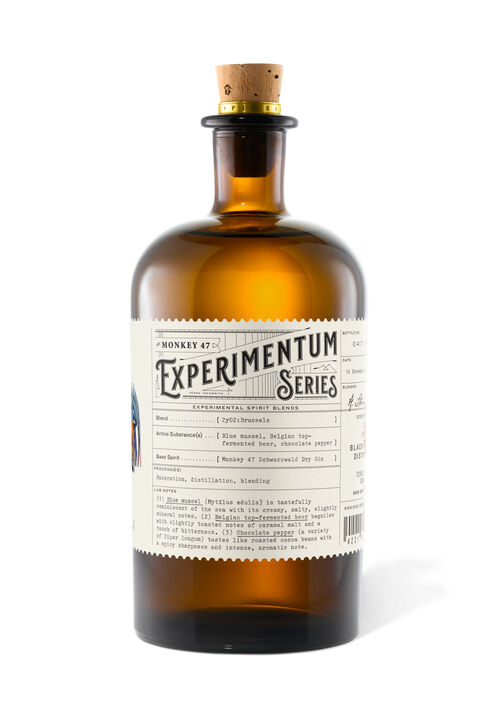 Lab notes – for those wanting to know more…
Mytilus edulis, also known as the blue mussel, is universally regarded as Belgium's national dish. In contrast to other types of mussels, the blue mussel doesn't bury itself in the sand; it attaches to substrates such as wood or hard soils with the help of byssus threads. To get around, it repeats a process of detaching and reattaching threads from its byssus gland. On their menu are minerals and algae, which they filter out of the water. These minerals, along with creamy and salty notes, make for a taste that's reminiscent of the sea. The origins of Belgian brewing, meanwhile, predate the Middle Ages. With its cream-coloured crown, the country's top-fermented beer beguiles us with its notes of toasted malt and caramel and a touch of bitterness. Chocolate pepper, from the Piper longum family, is a variant of the Indian long pepper and a real rarity from the Assam region of northern India. Its spicy sharpness and intense, aromatic flavour bring to mind roasted cocoa beans.
Tasting notes
Monkey 47 Experimentum Series 2y02 is a unique gin reminiscent of the ocean. A slightly malty aroma that's rounded off by a hint of chocolate makes it a truly unique taste experience – perhaps something for true connoisseurs who don't mind pushing the boundaries of what seems to be sensorially feasible.
Participate in our Raffle for the Monkey 47 Experimentum Series 2y02 : Brussels