A Mountie in the Black Forest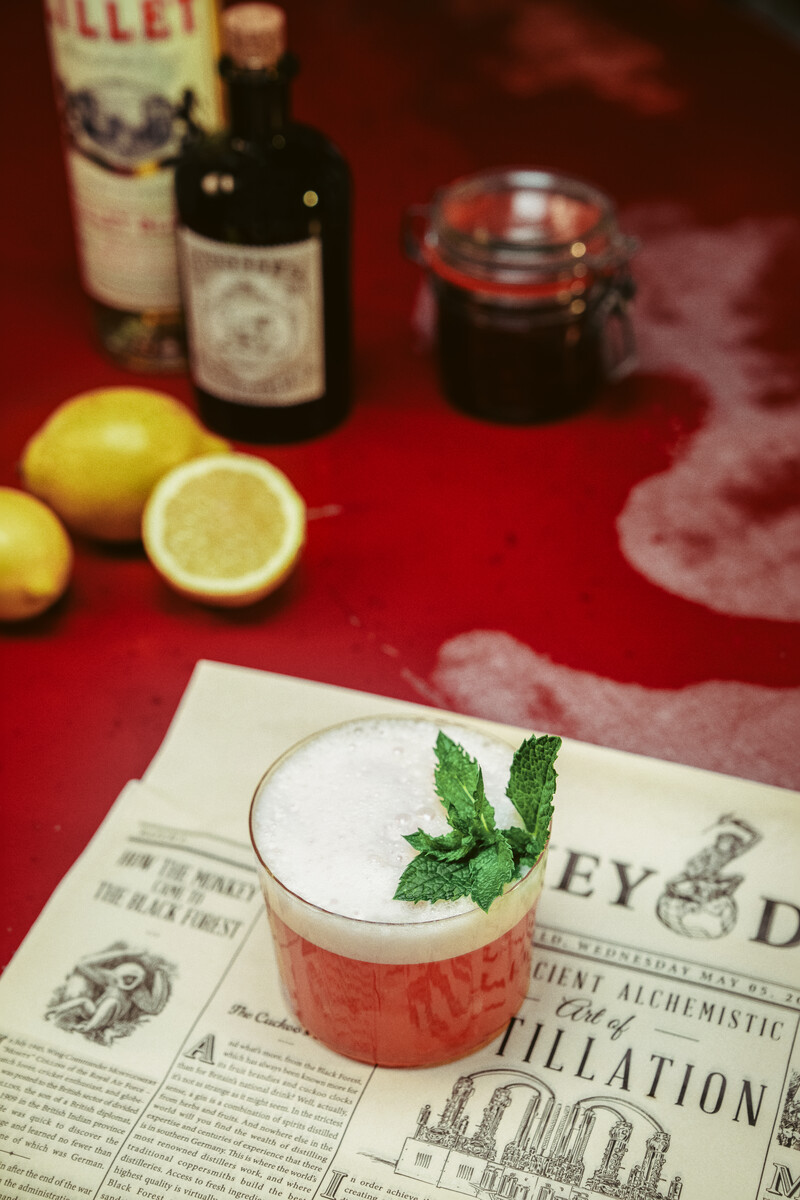 The inspiration for this cocktail and its name comes from the 90s TV Series "Due South", which aired under the name "Ein Mountie in Chicago" in Germany.
The show follows a modern-day Dudley Do-Right, Constable Benton Fraser, who is a Canadian Mountie in Chicago with his pet wolf to find his father's murderer. Extremely polite and moral, Fraser eventually teams up with streetwise Detective Ray Vecchio, choosing to stay in Chicago after uncovering corruption in the Royal Canadian Mounted Police makes him persona non grata at home.
Ingredients
4 cl Monkey 47 Distillers Cut 2023
2 cl fresh lemon juice
2 cl Lillet Blanc
3 teaspoons (Barlöffel) Lingonberry Jam
1 egg white
Preparation
Shake (with ice), then Dry shake (without ice)
Strain into Tumbler with crushed ice (alternative: ice cubes)
Garnish with mint sprig