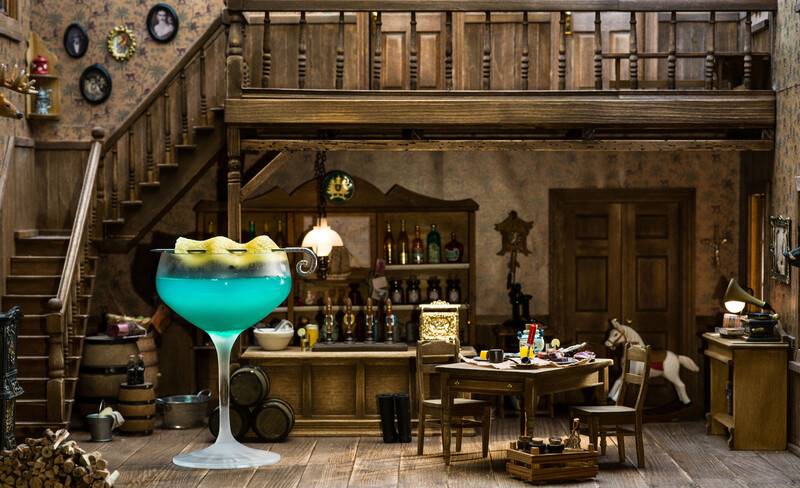 Ingredients
2 cl Monkey 47 Schwarzwald Dry Gin
2 cl Lillet Blanc
2 cl Blue Curaçao
2 cl Lemon Juice
Absinth in Spray bottle
Lemon zest
Preparation
Shake all ingredients with ice and strain into a chilled coupette glass. Spray a layer of Absinthe over the drink. Garnish with a lemon zest. Cheers!