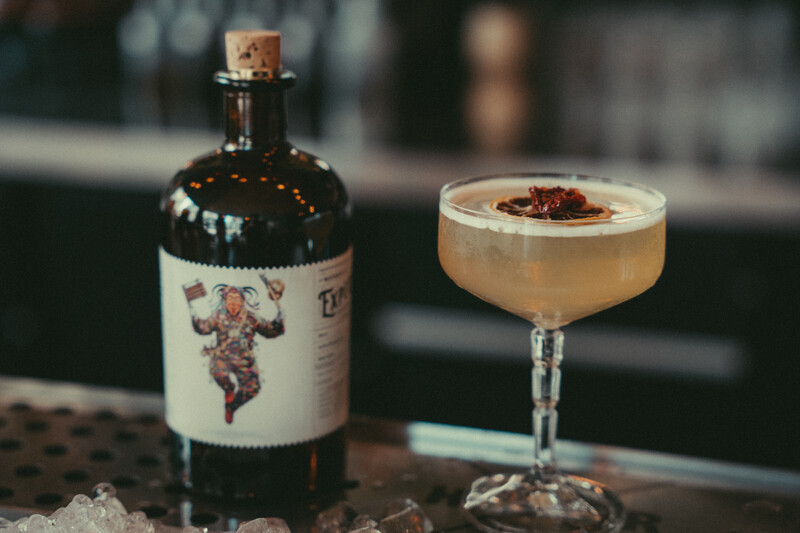 The 'Dresdner Allerlei', a reimagined classic French 75 and brainchild of renowned innovative Bartender André Pintz of Imperii Bar, Leipzig. This tipple is a union of ingredients and flavours of the former East and the classic dish 'Leipziger Allerlei'. This classic dish would always be topped with a healthy drop of the famous Worcester-Sauce Dresdner-Art and so in typical Monkey 47 fashion we uncover flavours new and old for you to discover in this delectable cocktail.
Ingredients
4.5 cl Monkey 47 Experimentum Series Edition 2y07: Berlin
2 cl celery sweet & sour
1.5 cl cleared tomato essence
1 dash salt saline (80/20)
4 cl sparkling wine dry
1 pc. dehydrated lemon wheel
1 pc. dehydrated tomato, slightly salted
Preparation
Shake the Experimentum Series 2y07, the celery sweet & sour and the cleared tomato essence with ice cubes for 15 seconds. Strain the ingredients into a coupette. Add the salt saline and fill up with sparking wine. Garnish with the dried lemon leave and place the dried tomato on top. Cheers!