The "Nearby" Punch
Recipe by Jan Nicolas Jehli, NoName Bar & Trinkstube, Baden-Baden, Germany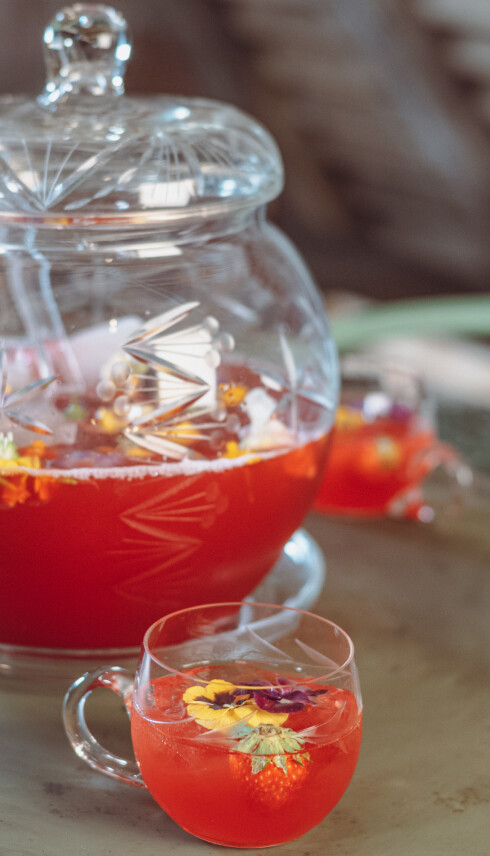 With this signature serve we pay homage to age old traditions, this is our take on the 'Waldmeister Bowle' or 'Maibowle', a traditional spring refreshment in celebration of the spirits of the forest. Situated only a stones throw away from the edge of the forest… we need to keep all forest spirits on side… so Cheers to you old forest fellows!
Ingredients
5cl Monkey 47 Distillers Cut 2022
3cl red Verjus
2cl Monin strawberry syrup
7cl Milky oolong tea (cold brewed)
1,5cl Berliner Weiße beer or belgium Lambic beer
1 drop saline water
Fresh tonkabean grinded
Preparation
Create a large ice block by using a cake-pan: Fill it with water, strawberries, mint and anything that looks cool, put in the freezer for at least 18 hours.
Put all ingredients in a large punchbowl and add the ice block. The above recipe is for one drink, for a full punchbowl scale up amounts.
Serve with a ladle into tumblers with ice and garnish with a mint sprig.