Monkey 47 Goes US!
We Made It Across The Pond
The Becher Chronicles - Westerwald
Along with our oft-cited botanical curiosity, it's our practically obsessive quest for the highest quality that leads us out on annual botanical expeditions to our suppliers. Orandum est ut sit mens sana in corpore sano - you should pray for a healthy mind in a healthy body. (Citation from Roman satirical poet Juvenal) Spurred on by this quotation and our constant enjoyment of sensory experiments, we set out to find ...
The Secret to Monkey 47 Schwarzwald Sloe Gin
Today, we'd like to introduce you to the (ok, not-so-secret) main ingredient of our Monkey 47 Schwarzwald Sloe Gin. Blackthorn – or sloe, as Prunus spinosa is also known – is a plant steeped in myth and legend. It's also a close cousin of another stone fruit: the plum, with which it shares its reputation for reducing inflammation, calming upset stomachs, and soothing kidney and bladder ailments. In the Middle Ages, blackthorn hedges...
Forest in a Bottle – Portugal
Raiders of the Lost Bark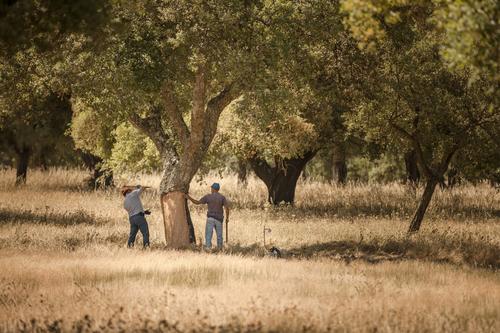 This botanical expedition began in the spring of 2015 in the montados and ended near Porto, where Paulo and his brothers represent the third generation to run his family's cork business. As you might have already guessed, they produce the corks that keep the Monkey in the bottle. The Ribatejo region is a former province of the Tejo plains northeast of Lisbon, which are also referred to as the "Garden of L...
Philipp Mainzer – The Architect and His Monkey
Architecture & Design: The Distillery "The Wild Monkey"
For some time now, Monkey 47 has been produced in the Black Forest at a distillery dubbed "The Wild Monkey", which is located at the Schaberhof. An idyllic location that, until its purchase by Black Forest Distillers in 2013, was the site of traditional agriculture and cattle husbandry for five generations. Following an extensive planning phase, its new owners finally began the process of restoring the farmstead to its original condition in 2014. This...
The Butzenzuttel of Hirrlingen
Butz, Butz Dollia, hot an alta Doffel an!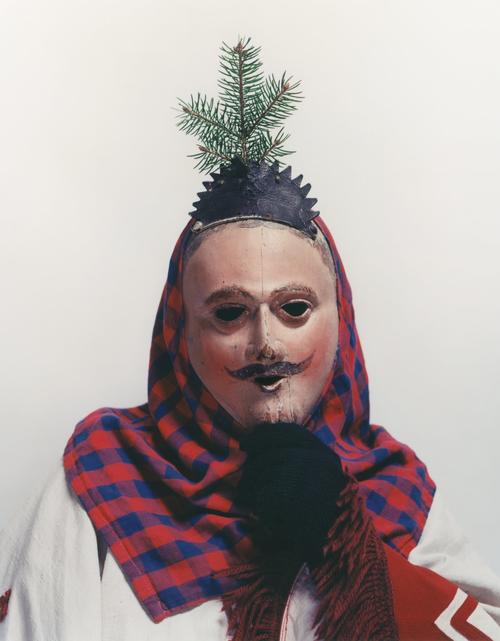 According to early records, Carnival in Hirrlingen (a community in the Tübingen district of Baden-Württemberg) begins on Candlemas. This holiday, which falls 40 days after Christmas, on February 2, is considered auspicious for cleaning and is therefore the day when Christmas trees are traditionally removed from churches and the manger is packed away for another year. The first documented mention of masked antics taking place on this day dates back to...
Axel Hoedt
Narri Narro to a Black Forest artist!
Born in Staufen, Axel Hoedt is a true Black Forest original. After studying photographic design in Bielefeld, he has been living and working in London since 1999. The forty-eight-year-old artist has always been interested in Black Forest carnival customs, and his series of portraits, collected in the volume "Einmal im Jahr" ("Once a Year") and published by the Steidl Verlag, take an in-depth look at the centuries-old tradition and document the expressi...
From the Field to the Bottle – Provence
Fields of Purple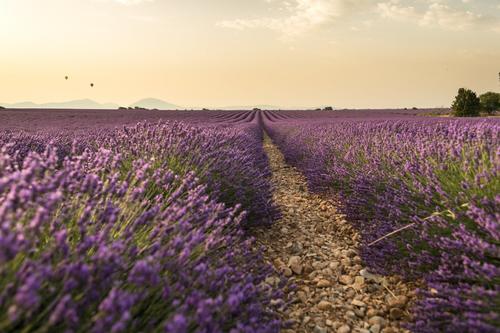 Along with our oft-cited botanical curiosity, it's our practically obsessive quest for the highest quality that leads us out on annual botanical expeditions to our suppliers. In late July 2015, we embarked on a journey to the vast lavender fields of Provence, seeking to breathe in the intoxicating scent of the dried blossoms that lend Monkey 47 its incomparable floral aroma. This mission, which we dubbed "Botanical Expedition: Lavendula Angustifolia", would whisk ...
From the Island to the Bottle - Sicily
Volcano of Lemons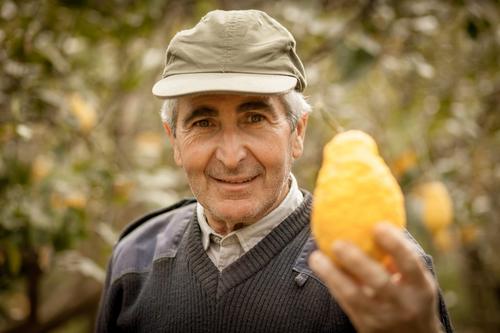 In February 2015, we set out for Sicily – more specifically for the foot of Mount Etna, Europe's most powerful volcano. Guided by our local expert, Calogero, we visited an old plantation in the Cavagrande region, whose groves of trees were already being weighed down by the lemons we hoped to lend a hand in harvesting. In the Sicilian community of Sant'Alfio, which lies on a plane of lava that cooled...
The Carnival Steed of Constance
The Polizeiblaetzle and his steed!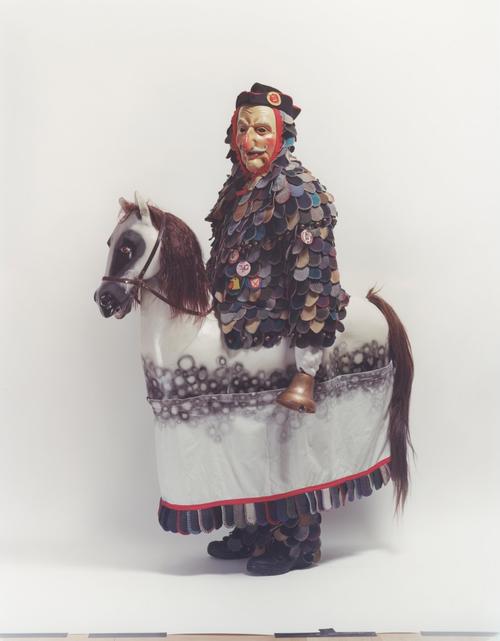 Led by the Polizeiblaetzle on horseback – Blaetzle refers to the felt scales that adorn the policeman's garment – the Blaetzle boys of Constance's fools' guild roam the city's alleyways on Holy Thursday in keeping with a long-held Alemannic Carnival custom. Their traditional costume, or Haes, is made according to set rules and is typically sewn by the costume wearer himself. It consists of three pieces – pants, a tunic and a hood – c...
The Rußhexe of Empfingen
Schmotziger Dunschtig and its witch!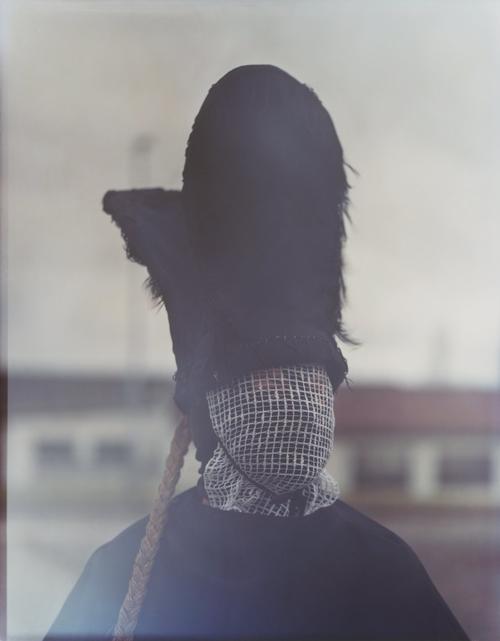 On Rußigen or the day of soot, which falls on Holy Thursday (Schmotziger Dunschtig or "dirty" Thursday in the Alemannic dialect), all is quiet on the streets of Empfingen. The residents cower in their homes, only rarely peeking through the curtains to see if the soot witch, known as the Rußhexe, has moved on to wreak her havoc elsewhere. The witch's costume ...
Nemestrina
A monkey with a pigtail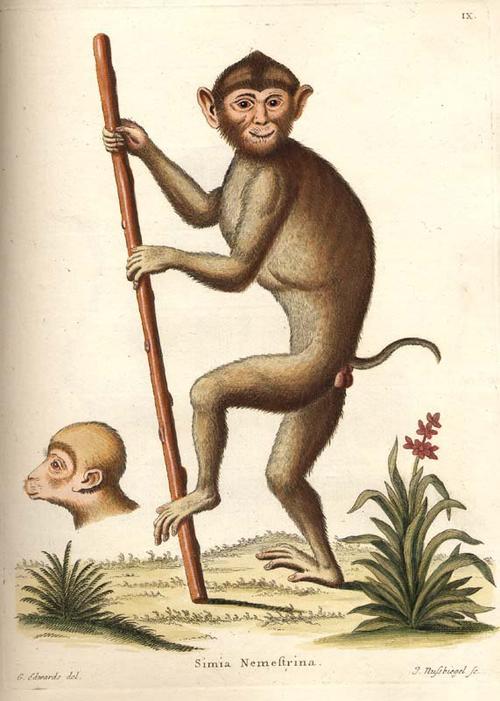 Descending from a genus of macaque, a primate type from the family of Old World monkeys, the nemestrina is a kind of southern pig-tailed macaque. These furry little creatures owe their name not least to their tail, which closely resembles that of a pig. While their back is coloured olive-brown to grey, their underside is almost white, and on their heads, they wear a kind of dark-coloured cap (although not ...
Mark Braun - Profile
The Becher
To paraphrase the words of Roman satirical poet Juvenal, it's important to have a healthy mind, or spirit, in a healthy body: Orandum est ut sit mens sana in corpore sano. Following this mantra as best we can, we've also developed a fitting body for our spirit, in collaboration with with Mark Braun Studio. Founded in Berlin in 2006 by Mark Braun, the design studio provides high-quality products in design, furniture ...
The Monkey and His Simian Sidekicks
King Louie, Cheetah, Miss Baker, and Herr Nilsson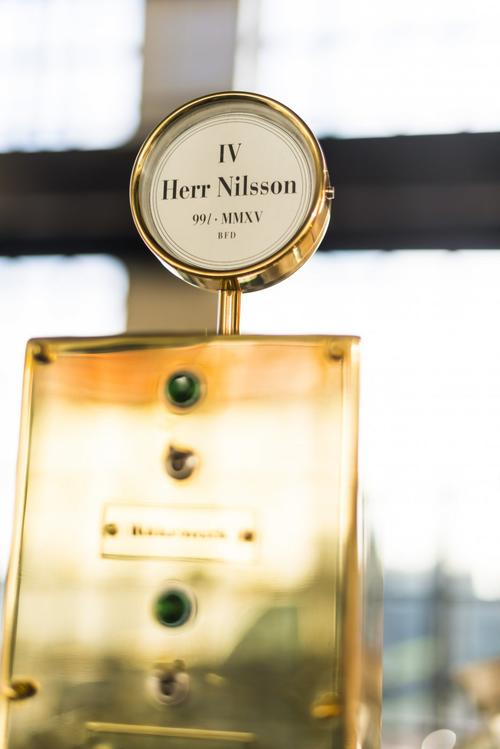 Upon making his move to the Black Forest – to the Schaberhof and the Wild Monkey distillery, to be precise – the Monkey began turning his surroundings into a picturesque new home. Primates are not all that different from people, after all, and relocating typically offers the opportunity to rearrange the furniture a bit. The minders thus worked with the Markdorf-based coppersmith Arnold Holstein for more than two years on designing and manu...
The Urzels of Sachsenheim
The whip and the Urzels!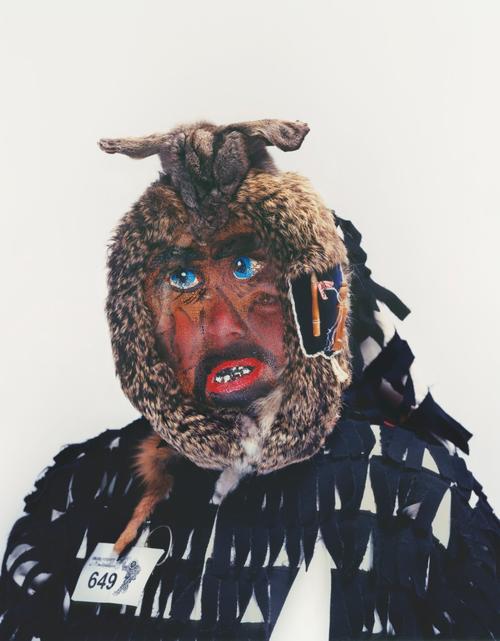 Since 1965, the Sachsenheim guild of Urzels has been responsible for preserving and promoting the fools' custom known as the Running of the Urzels. The main figures in this practice originating from the Transylvanian city of Agnita are the Urzels, fantastical carnival creatures in painted, wire mesh masks. They are often joined in the traditional parade by figures such as bears and the Mummerl, a tall, masked entity in a ...
Stuttgart Market Hall: Merz & Benzing
A Monkey Among Beautiful Accessories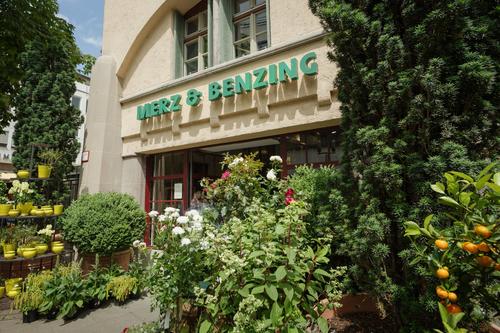 If you had to guess our state capital based on its characteristic features, renowned motor car brands, a football team that could do with some support again this season, the home of countless tinkerers and thinkers, and lentils with spätzle noodles would all be high on the list. And among those in the know, so would our market hall, which, as the name suggests, is located not far from t...
47 – Fortyseven
47 hand-picked ingredients – 47% by volume – and Monkey 47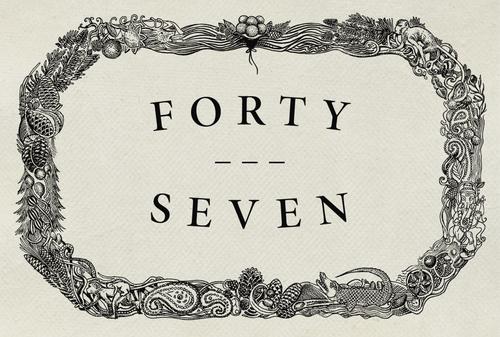 The number 47 is shrouded in numerous myths and tales that not only pose conundrums but sometimes also lead us off into quite mysterious worlds. Legend has it that the number 47 came to the forefather of Monkey 47, Montgomery Collins, in a dream one night, whereupon he developed his famous recipe for Schwarzwald Dry Gin based on 47 hand-picked ingredients. According to tradition, the "Zum Wilden Affen [The Wild Monkey]" country guest house wher...
© 2018 Monkey 47
All Rights Reserved.