The Monkey Shave
Jan van Rossum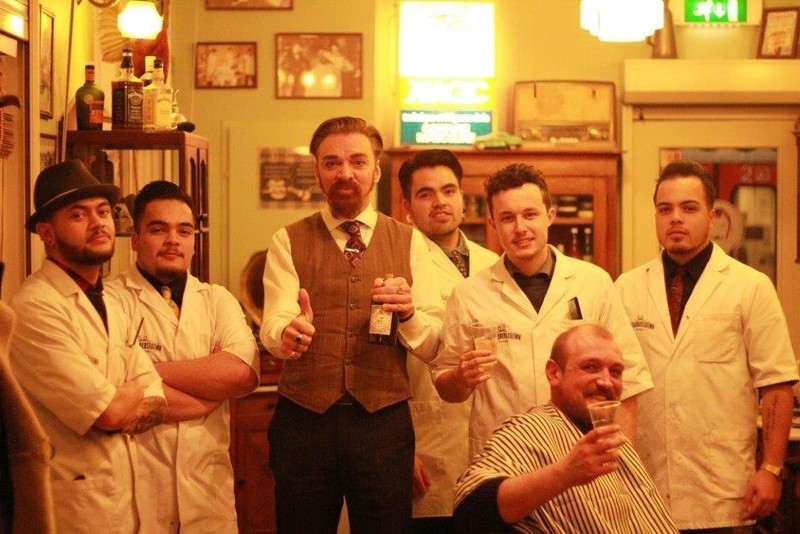 Jean van Rossum aka 'Mad Mister Barberstation' comes from a family with a long tradition of hairdressing. Before he took over his dad's hair salon fourteen years ago, he had been a professional musician and drummer, performing under the name of Jean Monsou. Bands, records, hits and video clips, as well as gigs both in The Netherlands and abroad … He's been there, done that. And he still plays every week with great pride and passion.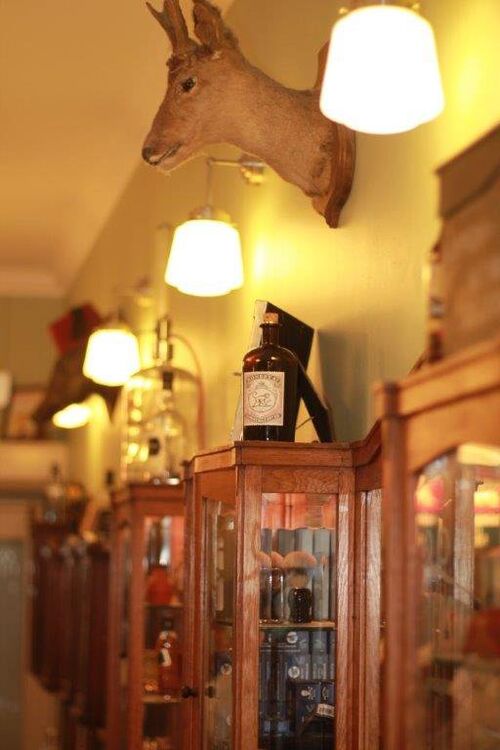 About two years ago, he decided to pursue his other big dream – to have his very own old-school barbershop. He felt it was time to defend men's rights in the hairdressing world. At almost every unisex salon, staff are trained in the art of handling female hairstyles. Men's haircuts are merely a by-product of the finely tuned female hairdressing process. And it shows: all men get is a shorter version of a female haircut. On top of this, men have to contend with fancy shampoos, colors and highlights, glossy magazines and ladies talking about the latest runway trends or about who has run away with whom. Entering one of these salons as a man is not for the faint-hearted.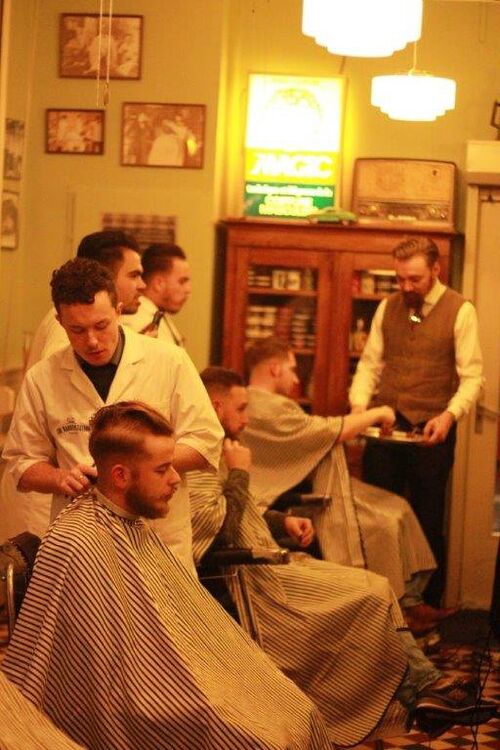 The days of suffering are now over. At The Barberstation in Arnhem and Nijmegen, a man gets a haircut and shave like he did in the good old days, without the bells and whistles. Whether it is a simple haircut, a 1950s quiff or shaved tribal patterns, a real barber and gentleman's hairdresser uses his trained hand to do the job as perfectly as possible. He knows exactly what a man wants and needs in a haircut. At The Barberstation, guests can sit back and occasionally enjoy a rare species from the Black Forest while listening to some jazz, blues and rock'n'roll.
Ready for a Monkey shave?