The Rußhexe of Empfingen
Schmotziger Dunschtig and its witch!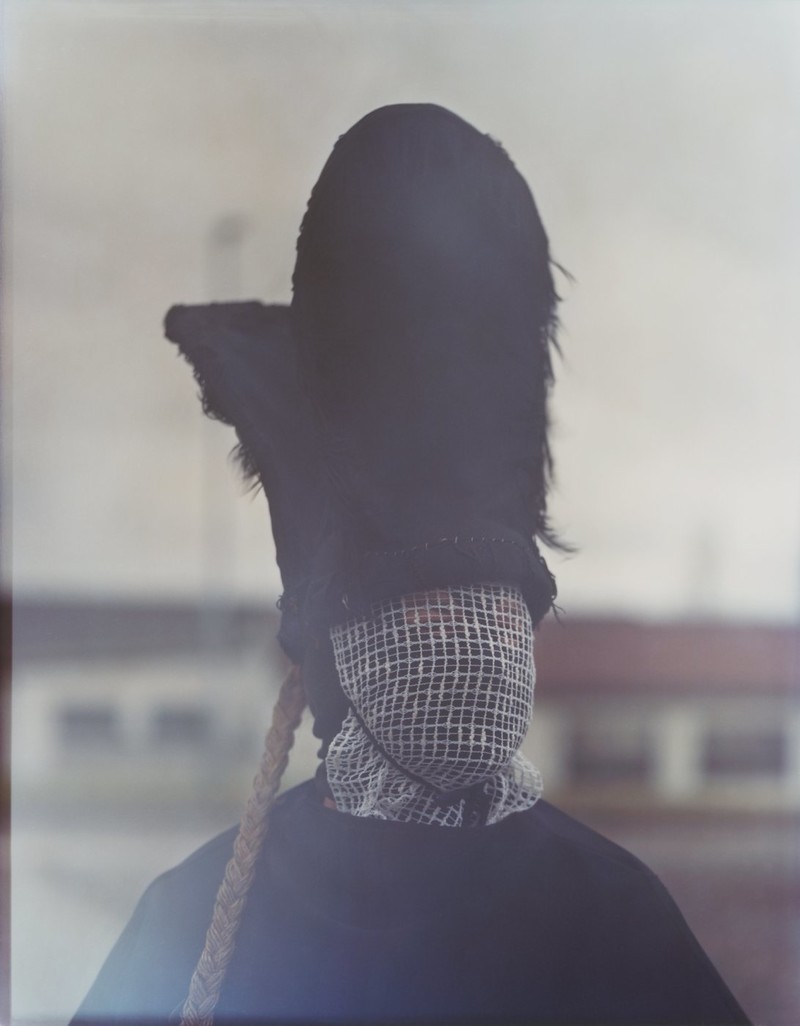 On Rußigen or the day of soot, which falls on Holy Thursday (Schmotziger Dunschtig or "dirty" Thursday in the Alemannic dialect), all is quiet on the streets of Empfingen. The residents cower in their homes, only rarely peeking through the curtains to see if the soot witch, known as the Rußhexe, has moved on to wreak her havoc elsewhere. The witch's costume or Haes is made of old black skirts worn around the shoulders and the hips. Her face is veiled with curtains, and atop her head she wears the Gatterhaube, a halo-like crown made of wire mesh. At the stroke of noon, groups of witches roam through the village looking for victims whose faces they smear with their soot black hands. The custom was first mentioned in court records from the year 1784, and is carried out solely by men.