Gin Classics #7 - Last Words
Easy To Make But Very Hard To Forget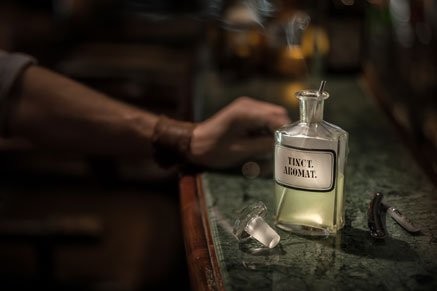 The Last Word is a Gin based prohibition-era cocktail originally developed at the Detroit Athletic Club. The Last Word consists of equal amounts of gin, green Chartreuse, maraschino liqueur and freshly pressed lime juice, which are combined in a shaker with ice. After shaking the mix is poured through a cocktail strainer into the glass, so that the ready cocktail contains no ice and is served "straight up".
According to Ted Saucier the cocktail was created in the early 1920s in Detroit, where it was first served at the Detroit Athletic Club. Later Frank Fogarty introduced it to New York and in 1951 its recipe got published in Ted Saucier's classic cocktail book Bottoms Up! Fogarty himself was no bartender but one of the best known vaudevillian monologists of his time. Some assume that this occupation gave rise to the cocktail's name.
Nicknamed the "Dublin minstrel" Fogarty often opened his performance with a song and ended it with a serious heartthrob recitation. The cocktail however fell into oblivion sometime after World War II until it was rediscovered by Murray Stenson in 2004. Stenson was looking for a new cocktail for the Zig Zag Cafe in Seattle, when he came across an old 1952 copy of Saucier's book. Soon after being offered in the Zig Zag Cafe it became somewhat of cult hit in the Seattle and Portland areas and spread to cocktail bars in major cities worldwide.
Give it a try and have your last words with a Monkey.