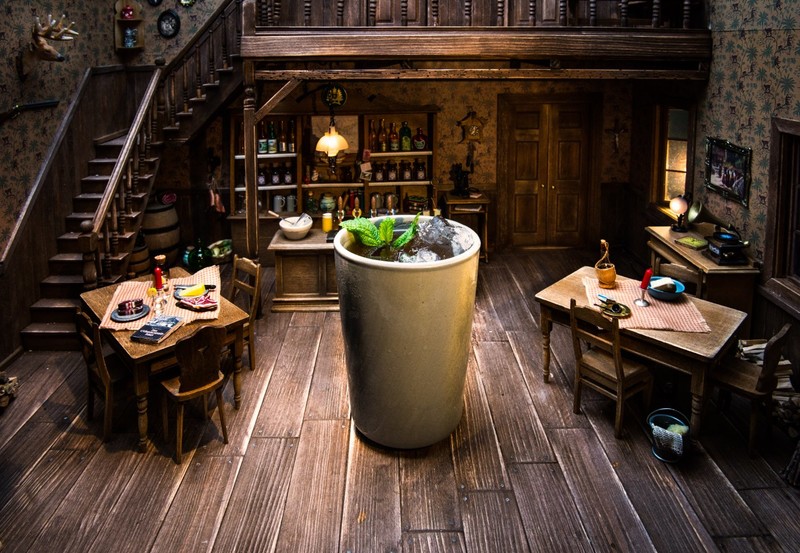 The Monkey is a big fan of the classics. To put a fresh twist on one of the greats – the gin soda – why not forgo our original recipe in favour of Monkey 47 Schwarzwald Sloe Gin? The delicate hint of almonds often associated with the stone of the sloe berry is considered a real treat amongst seasoned gin aficionados (any many others besides). The fruit also comes with a tasty tidbit for the superstitious: In the Middle Ages, the blackthorn hedges on which it grows were used to protect farmsteads and other property from witchcraft.
On that slightly spooky note: cheers!
Ingredients
5 cl Monkey 47 Schwarzwald Sloe Gin

Soda water
Lemon zest or sprig of mint
Preparation
In a longdrink glass, pour Monkey 47 Schwarzwald Sloe Gin over ice cubes and top it up with soda water. Finish with a garnish of lemon zest or a sprig of mint.