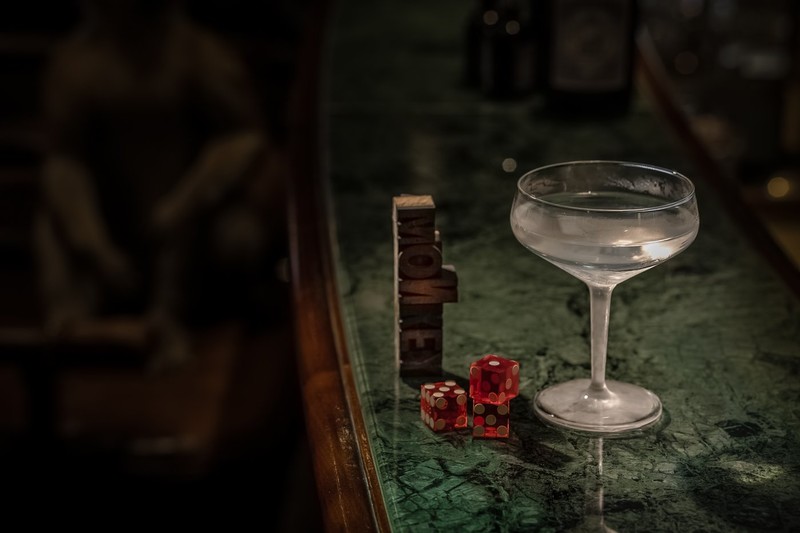 Vesper is a cocktail enshrouded in myths that is made of gin, vodka and Kina Lillet. It was invented by the author Ian Fleming in 1953 in his first James Bond book, Casino Royale, for the most famous secret agent, cocktail connoisseur and womaniser of all time. Indeed, it was womanising that gave the Vesper Martini its name. Bond's true love and colleague Vesper Lynd was born on a dark and stormy night. Her parents thus decided to call their daughter Vesper after the Latin word for "evening," without knowing that one day a cocktail would be named after her. Vesper Lynd also coined the legendary "shaken, not stirred" catchphrase that has been immortalised in Bond films.
At the same time in the Black Forest, Montgomery Collins created the original version of what is today known as Monkey 47 Schwarzwald Dry Gin, which, in keeping with southern German tradition, is enjoyed together with a "Vesper" or a simple, cold supper.
The Vesper cocktail ingredients have changed slightly since the old days. In 1980, production of the original ingredient, Kina Lillet, was discontinued, with Lillet Rouge being used instead to recreate the taste of that era. Whether shaken or stirred, our "Vesper" using Monkey 47 matches the excellence of the original in every way. Oui, Monsieur!
According to the International Bartenders Association, stir all ingredients over ice, strain into a chilled Martini glass and garnish with a lemon twist. Prosit!
6 cl Monkey 47
1.5 cl vodka
0.75 cl Lillet Blanc