White Lady
Mystical Nights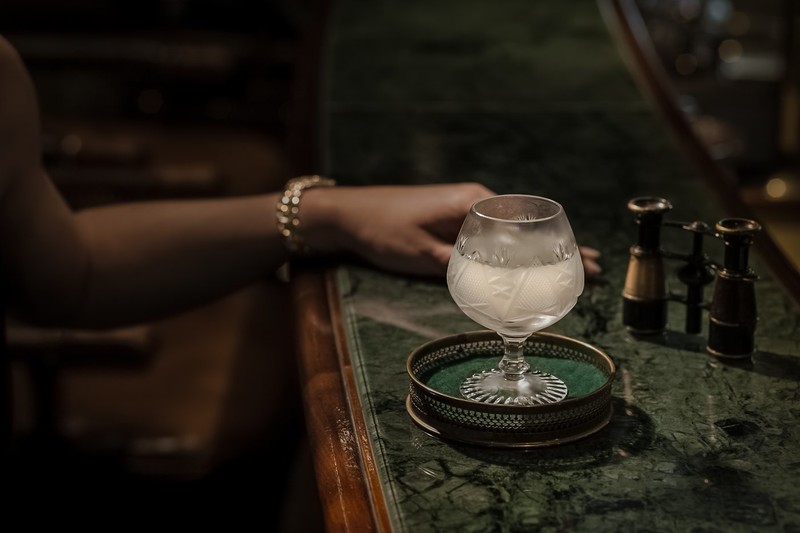 Legend has it that this mystical cocktail originated in London's Ciro's Club at the end of the Roaring Twenties. The elegant version of the White Lady we know today was created by none other than Harry MacElhone, the legendary bartender at Harry's New York Bar in Paris. After months of experimenting, MacElhone presented his creation originally with crème de menthe and called it after the mythical White Lady. As one of the more subtle gin drinks, the addition of Triple Sec and egg white leaves a smooth, velvety feel on the palate. Myths abound about the White Lady, a type of ghost that has been an important theme in history, music and literature for centuries. She is also supposed to have haunted the "Wild Monkey" guesthouse in the Black Forest and made its owner put a glass of her favourite gin comprising 47 ingredients in front of the door for her every day.
6 cl Monkey 47
2 cl Triple Sec liqueur
2 cl lemon juice
add 2 cl of egg white if desired
Shake the ingredients first without ice, then add ice cubes and shake again before straining into a chilled cocktail glass. Cheers!