Wild Monkey Teapo(r)t
Winter Drinks at the Wild Monkey Inn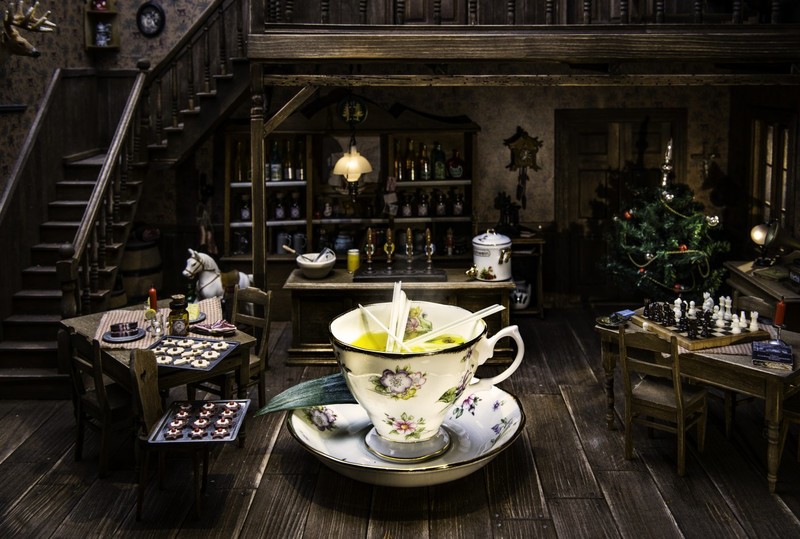 Fourth Sunday in the Advent season at the Wild Monkey Inn - it's finally Christmas Eve! Enjoy a Wild Monkey Teapo(r)t with us.
Ingredients
4 cl Monkey Gin
4 cl white port
1 piece of fresh lemongrass
1 piece of fresh pineapple
1 tsp Brown sugar
1 tsp Lavendel honey
1 cl lemon juice
4 cl verbena tea
Preperation
Heat all ingredients in a pot without boiling. Garnish with lemongrass and pineapple.