Schwäbisch Confidential
Hefezopf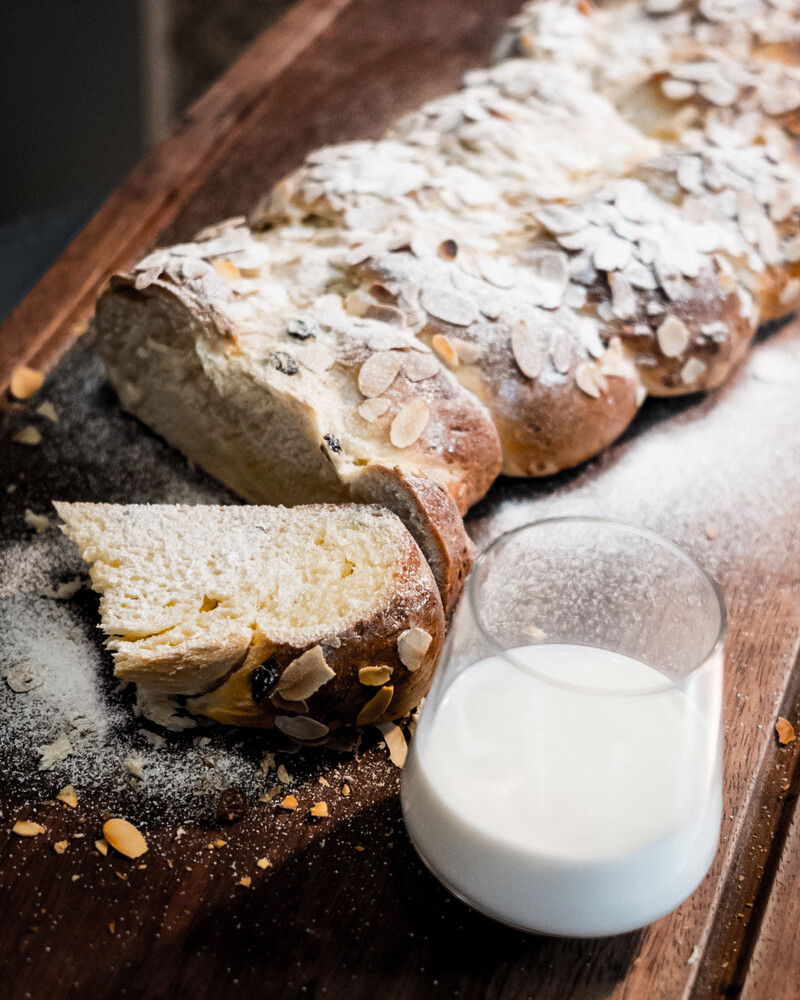 This fluffy delight is an all-time favourite for a reason. The only remaining question is whether to eat it with or without butter…
Ingredients
for approx. 20 slices
250 ml milk
20 g fresh yeast
75 g sugar
1 egg
1.5 tsp. sea salt
500 g flour
75 g soft butter
Raisins (optional)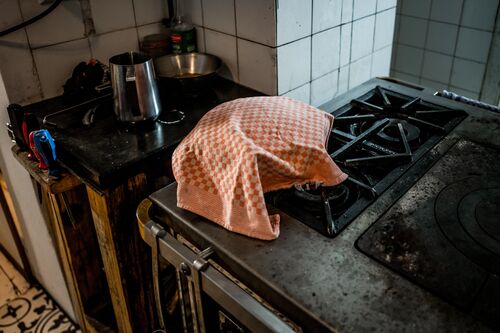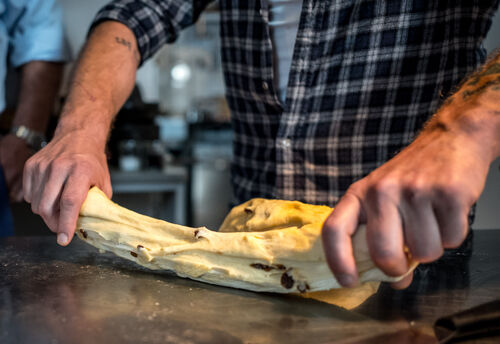 Preparation
Step I
Heat the milk until luke¬warm. Crumble the yeast into a bowl and stir it with a bit of the milk and the sugar until smooth. Beat the egg, then put three tablespoons of it into the refrigerator in a covered container. Add the salt, flour, and the rest of the egg and milk to the bowl and let your kitchen machine's dough hook work on it for three min¬utes at low speed. Then increase the speed and knead for another five minutes. Meanwhile, cut the butter into cubes and gradually add them to the dough. Knead the dough at high speed for an additional five minutes until smooth.
Cover the bowl with a damp cloth and let it rise for an hour in a warm place.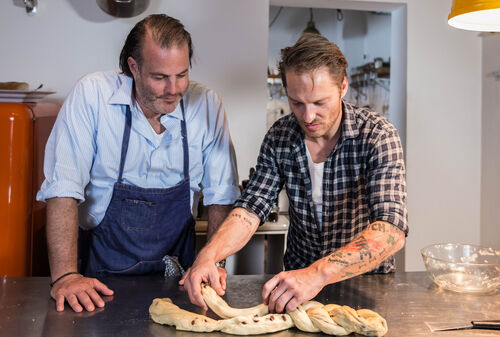 Step II
Place the dough on a surface lightly dusted with flour. Knead it thor¬oughly once more before separating it into thirds and covering them for 10 minutes. Roll the thirds into strands 40 cm long and weave them into a very loose plait. Lay the plait onto a baking sheet covered with baking parchment. Cover the plait and let it rise again for 40 minutes.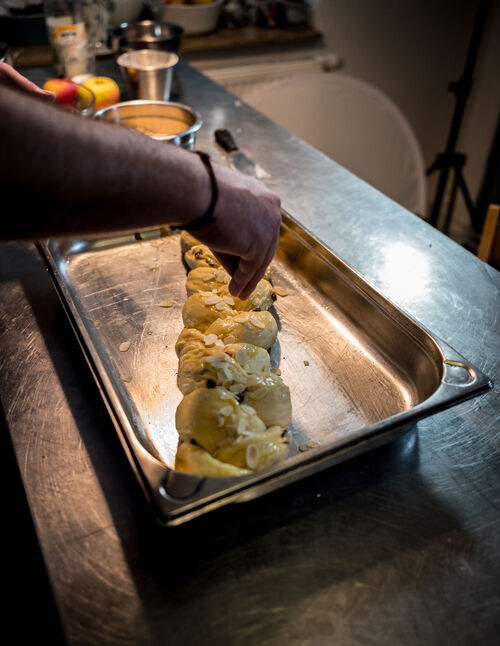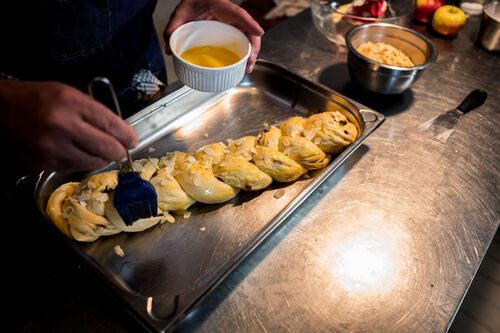 Step III
Brush the plait with the egg you put away to cool. Sprinkle the plait with as much coarse sugar and almond slivers as you like and then put it on the second rack of a preheated oven for 25 minutes at 200 degrees (gas mark 3, or at 180 degrees in a convection oven). You may want to cover it with aluminium foil for the last 10 minutes.
Guten Appetit.