Schwäbisch Confidential
Fleischküchle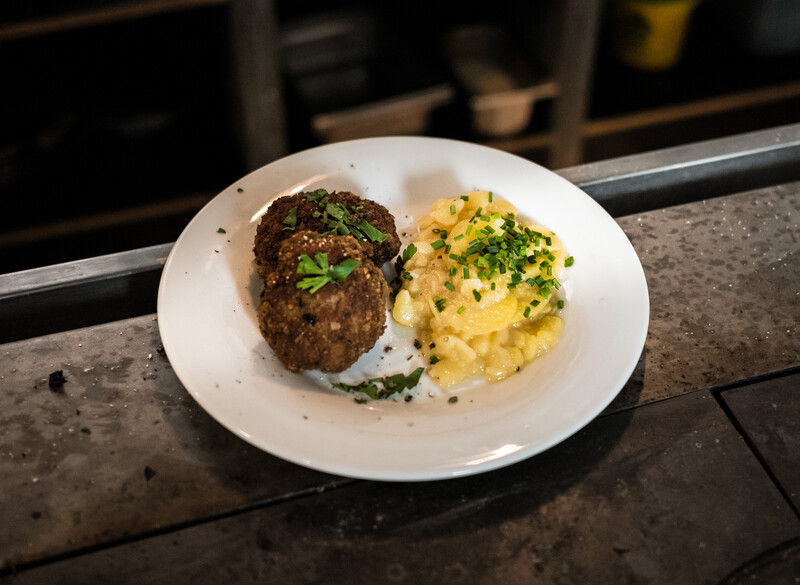 Typically served with potato salad – a southern German staple and source of many heated discussions about the ideal recipe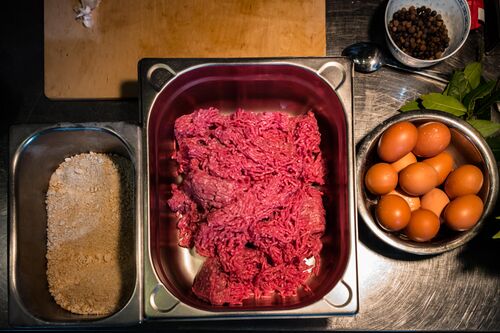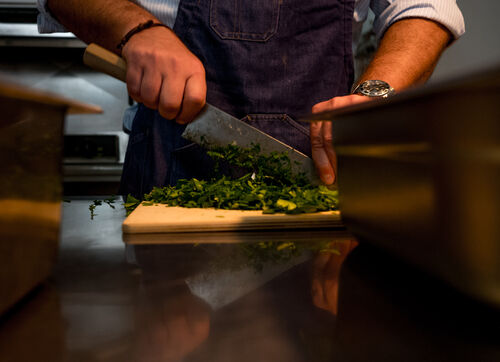 Ingredients
(serves four)
For the Fleischküchle
1 day-old bread roll, torn into crumbs
250 ml milk
1 onion
1/2 clove of garlic
500 g mince (half beef, half pork)
1 tsp. spicy mustard
1 egg
1/2 bunch of parsley
2 stems of thyme
Salt, pepper
2 Tbsp. butter
1 Tbsp. vegetable oil
For the potato salad
1 kg waxy potatoes
2 small, mild Spanish onions
400–500 ml beef bouillon (strong)
4 Tbsp. red wine vinegar
8 Tbsp. sunflower oil
1 tsp. mustard
Salt, pepper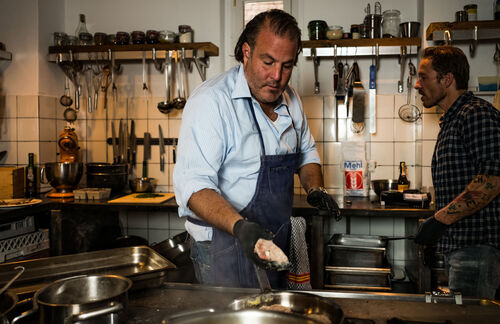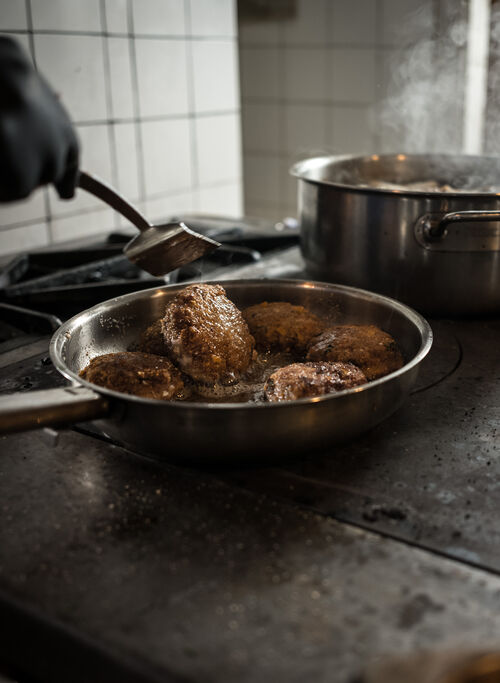 Preparation
First Step
Peel and finely chop the onion and garlic. After heating a tablespoon of oil in a pan, sautée the onion and garlic and then let them cool a bit. Combine the onion and garlic with the mince, mustard, and egg in a bowl. Soak the bread crumbs in milk, then squeeze out the liquid and add them to the bowl. Rinse the parsley and thyme and shake them dry. Remove the leaves from the thyme, then chop it finely along with the parsley and add both to the mince. Give the bowl a good stirring and don't be shy with the salt and pepper. Use the mince mixture to form six to eight disc-shaped meatballs.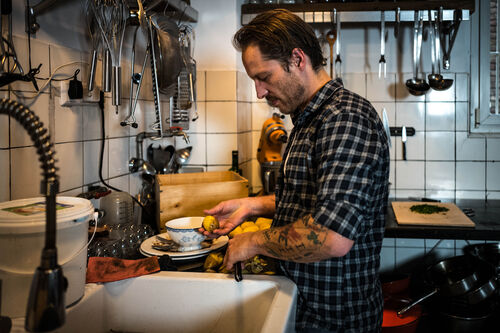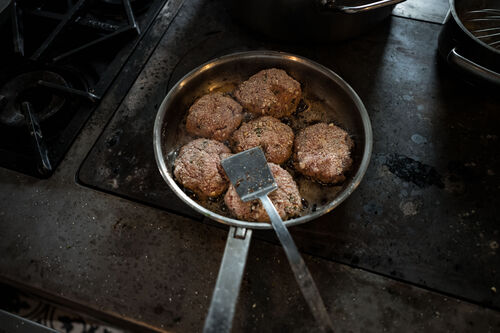 Second Step
Heat the butter in a pan and fry the meat on both sides for just a bit. Then, put it in the oven to bake at 120 degrees (C) until it's pink on the inside.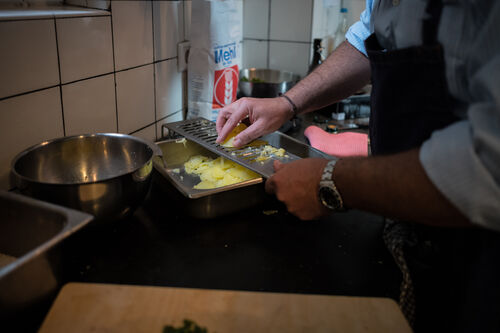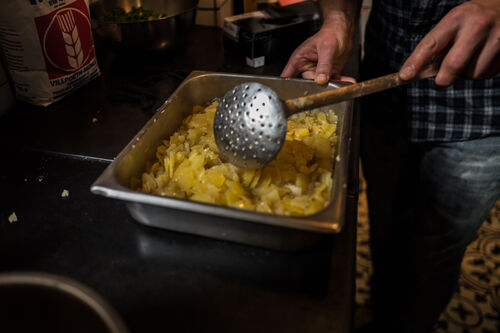 Thrid Step
Boil the potatoes and let them cool for a few minutes before shredding them using a stainless steel grater. Peel and chop the onions. Combine the warm bouillon with the oil, vinegar, mustard, and onions. Add salt and pepper to taste. Pour the mixture over the potatoes and let it soak in. When the salad looks shiny and a bit squishy, it's ready to serve.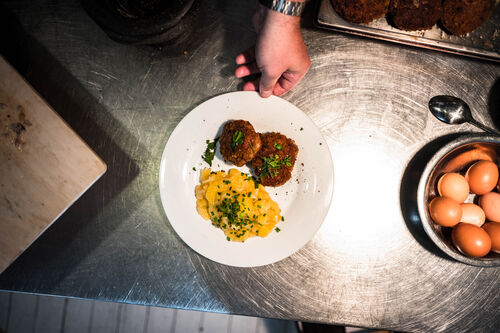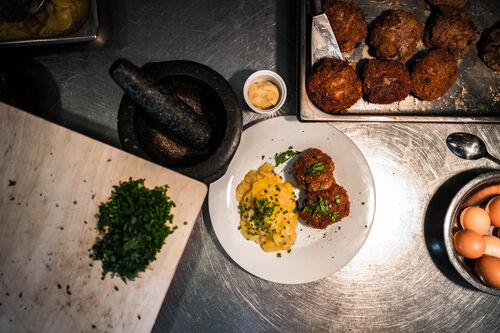 Guten Appetit!