A swabian plum cake: The Zwetschgenkuchen
Schwäbisch Confidential with Martina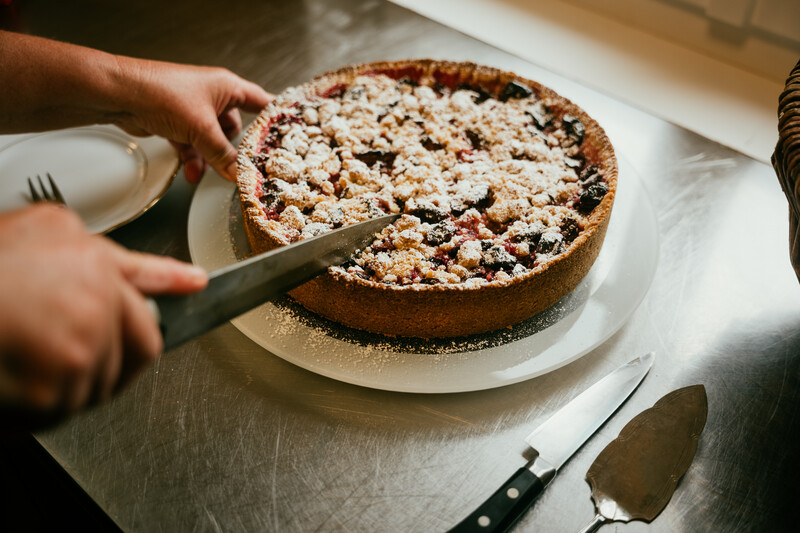 Introducing the Swabian Plum Cake, or "Zwetschgenkuchen" – a beloved treat that carries with it the warm and comforting nostalgia of late summer afternoons. This delectable cake is a hallmark of family gatherings, where loved ones would come together for "Kaffee und Kuchen" – coffee and cake – to bask in the fading warmth of September's sun. Typically, when inquiring about the recipe, seasoned grandmothers would lovingly respond, "Schätzle, there is no recipe. You simply use flour, butter, sugar, and fruits from the garden." Yet, for those of us still honing our home-baking skills, here's a delightful recipe from Martina to recreate those cherished moments and flavors in your own kitchen.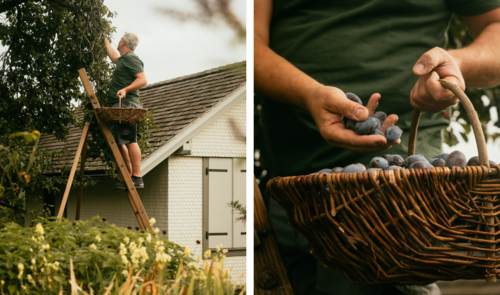 Ingredients:
For the shortcrust pastry
250 g of flour
1 pinch of salt
70 g of sugar
125 g of butter
1 Egg
700 g of plums
Some butter for the baking dish
Some flour for working the dough
Powdered Sugar
Whipped Cream
For the crumble
125 g of butter
100 g of sugar
1 pinch of salt
1 tsp of cinnamon
180 g of flour
Preparation:
Combine flour with salt and sugar. Add butter and egg, and knead everything briefly into a smooth dough. The dough is ready when it no longer sticks to your hands. Wrap the dough in plastic wrap and refrigerate for 30 minutes. In the meantime, wash, pit, and halve the plums.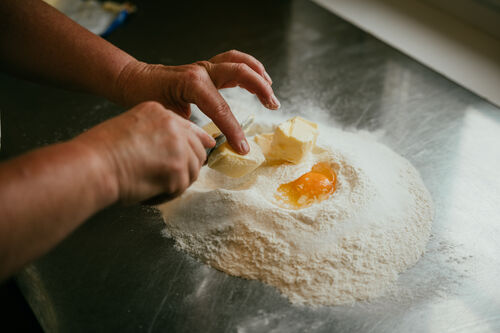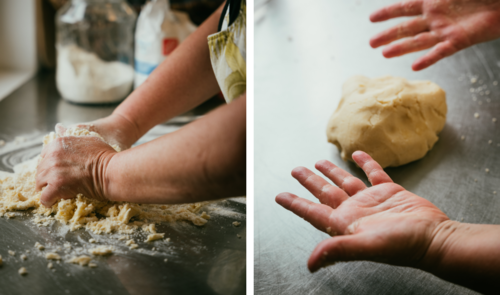 Preheat the oven to 200 degrees Celsius (fan: 180 degrees Celsius). Grease a springform pan. Roll out the shortcrust pastry thinly on a lightly floured work surface. Use it to line the pan, use a fork to create a rim of approximately 3 cm in height.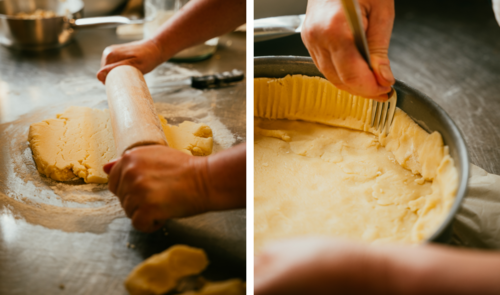 Place the plum halves upright in the pan so that the bottom is completely covered. For the crumble, knead the butter with sugar, salt, and cinnamon. Add the flour and work it into coarse crumbs. Sprinkle generously over the plums. Bake for approximately 40 minutes.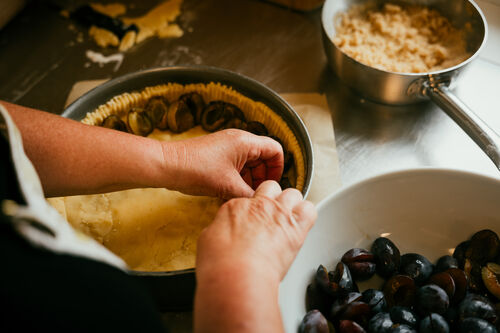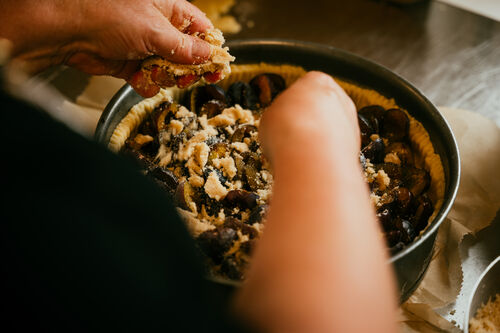 Let it cool down before removing from the pan, dust with powdered sugar, and serve with whipped cream.