The Wundersarnie
A mouthwatering German sausage sandwich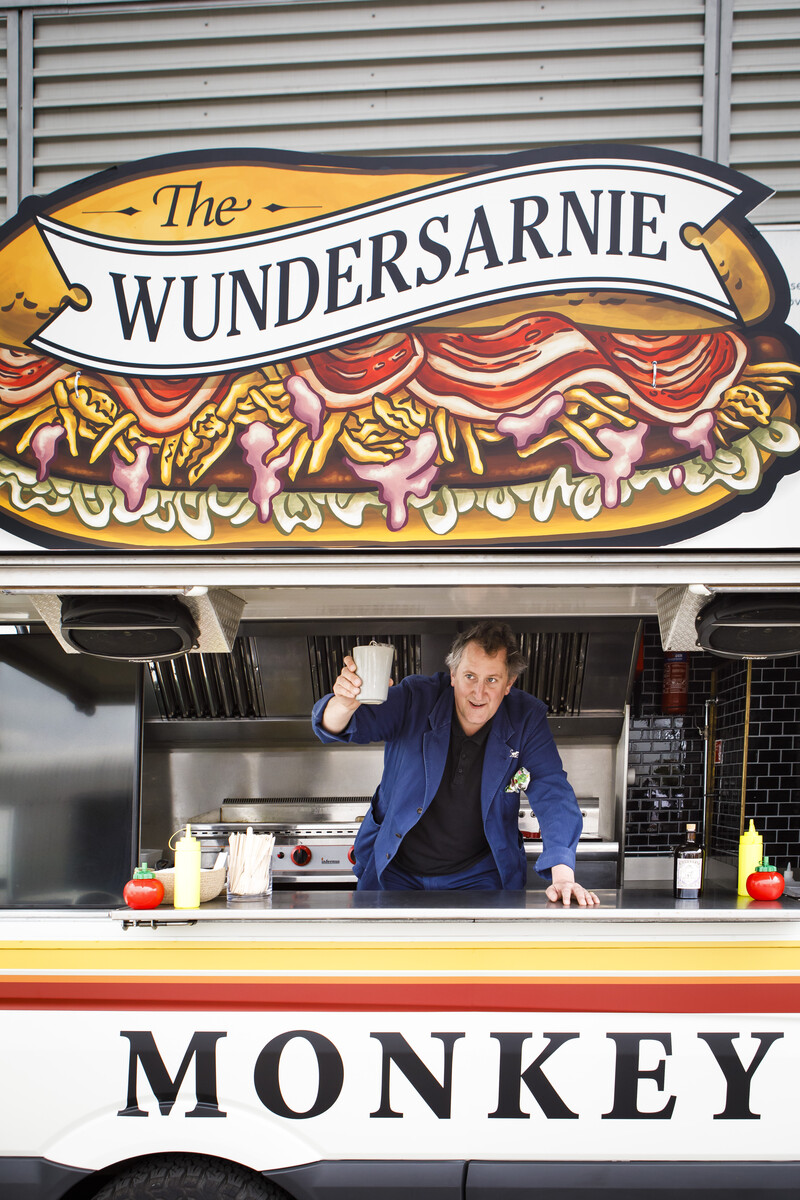 Ever wondered how to make the ultimate German sausage sandwich? Ja? Wir auch! That's why we invited renowned British chef, sandwich expert and sausage guru Max Halley over to our home in the Black Forest. After extensive experimentation with our unique botanicals, we found a Monkey 47 Sloe Gin infused lingonberry mustard went perfectly with a sausage. Of course not any old sausage – a special Wurst with our top secret botanical spice mix prepared for us by Max's friend Owen, better known as "The Sausage Whisperer". Add in some finishing touches like Black Forest ham, sauerkraut, and fried onion crumbs, and you'll be left with an irresistible sarnie.
Ingredients
1 brioche bun
1 pork sausage
1 tablespoon lingonberry mustard
2 heaped tablespoons sauerkraut
1 slice Black Forest ham
Fried onion crumbs to top
For the Sloe Gin infused lingonberry mustard
Monkey 47 Sloe Gin
Good handful fresh or dried lingonberries
1 jar of German mustard
Pinch of salt
Preparation
Mix equal parts lingonberries and Monkey 47 Sloe Gin in a pan, adding a pinch of salt for seasoning. Heat on the stove until the liquid reduces by half and you have a syrupy consistency. Blend the mixture, then add a good few tablespoons of the mustard, to taste, and mix. We recommend now adding an extra teaspoon (scale up if you're making a bigger batch) of the Sloe Gin as a finishing touch and your special lingonberry mustard is ready.
With your lingonberry mustard made, all the hard work is done. Simply fry, grill or barbeque your sausage as desired and you're ready to assemble the Wundersarnie. Start by making a bed of sauerkraut for the sausage on your brioche bun, before placing your sausage on top. Then, spread a little of the lingonberry mustard on the sausage – this will help the onion crumbs and ham stick to the sausage and stay in your sarnie. Sprinkle over the fried onion crumbs and place the Black Forest ham on top. Spread the remaining mustard on the inside of the top half of the bun, then place on top. Voila!