Once upon a time in South Africa
Memories of the Monkey 47 Pop-Up Shop in Cape Town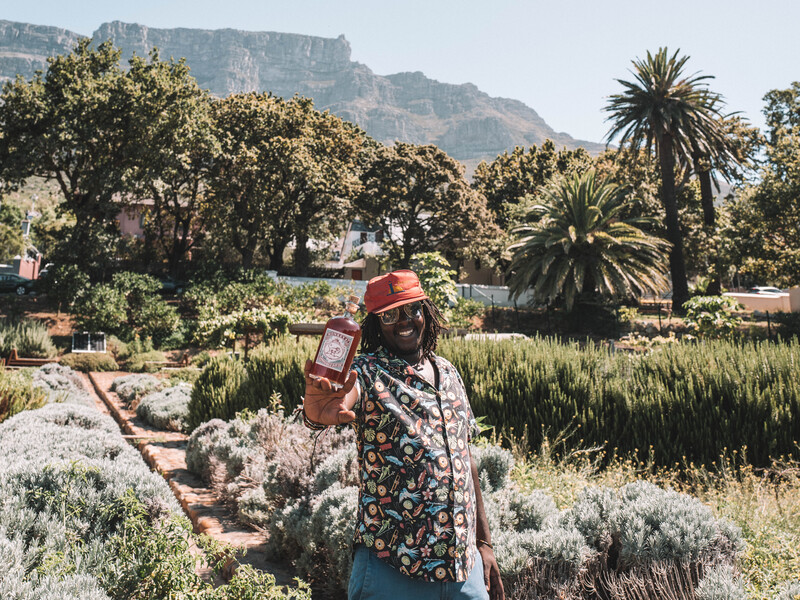 It's time we talked – or raved, rather – about Cape Town and its surroundings, which is one of the new homes of Monkey 47. It doesn't take long to figure out why this city is one of the world's most popular destinations. Its location on the Cape of Good Hope, multicultural flair, and nearby vineyards certainly do make for a unique combination. And let's not forget about the buoyant light and incredible hospitality, or the view of endless azure blue and the top of Table Mountain … It's safe to say we've fallen for the one-of-a-kind atmosphere of this place! At the same time, we're not as much about the predominant trends – beach yoga, coworking spaces, obligatory sundowners – as we are about the classic tandem of the country and its people, as cliché as that might sound.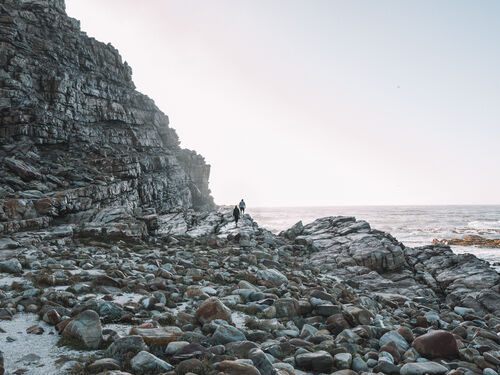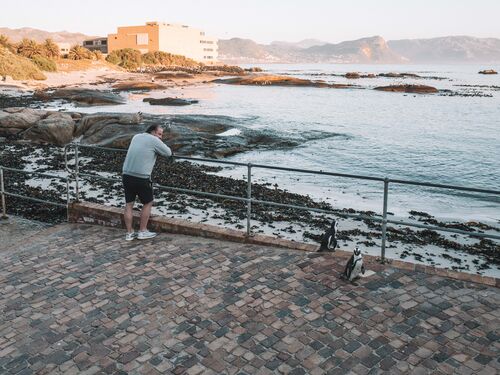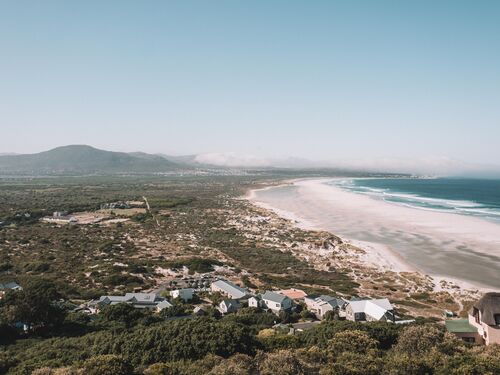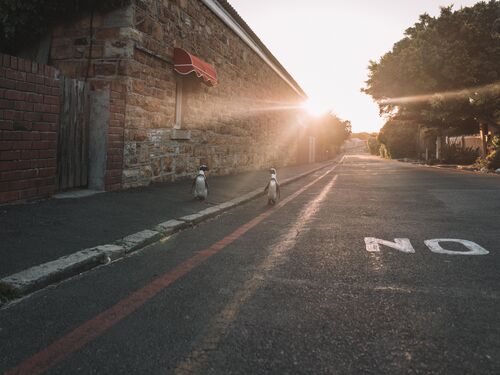 There are plenty of hotspots and hip districts that are definitely worth a visit, of course, but that's not what makes the region what it is. It's the special blend of tradition, culture, creativity, and lifestyle that really does cast a spell. Then add in a healthy pinch of humour, an example of which can be seen in the motorway bridge that's been standing around unfinished near the famed V&A Waterfront since 1977. Its unofficial name? The "Bridge to Nowhere". There are also countless little things, like an airport security employee giving you a radiant smile and a charming shake of the head as you frantically try to collect all your 100-millilitre bottles. "Ma'am, please relax – it's South Africa!" It puts you in a good mood straight away, even if all the nice outward gestures in the world won't make social grievances, crime, water scarcity, and other problems disappear. Here and now, however, we want to talk about a place whose radiance can help you leave the everyday rat race behind in no time.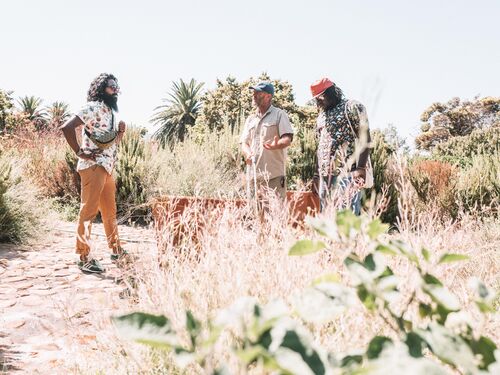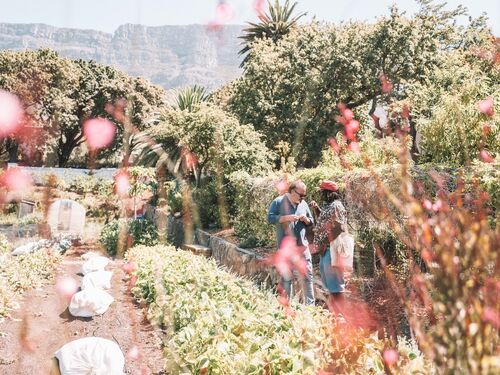 South Africa's second-largest city, also called the Mother City, was once a popular anchorage for ships from every shore. The name Cape Town was first bestowed in 1652, when the Dutchman Jan van Riebeeck established a supply station for ships making for India, laying the city's foundations. Speaking of water, it's still important to choose the right beach for swimming, because two ocean currents meet here: the warm Agulhas (east coast) and the chilly Benguela that comes from the Antarctic (west coast). Or you could take one of the world's most delightful boat trips and just look at the blues of sea and sky – either en route to Hout Bay or on the way back. Connecting Hout Bay with Noordhoek is Chapman's Peak Drive, a nine-kilometre-long winding road around the eponymous mountain that passes a series of precipitous cliffs, offering stunning ocean views. True, these are also to be had at the Cape of Good Hope, where the Atlantic is said to meet the Indian Ocean.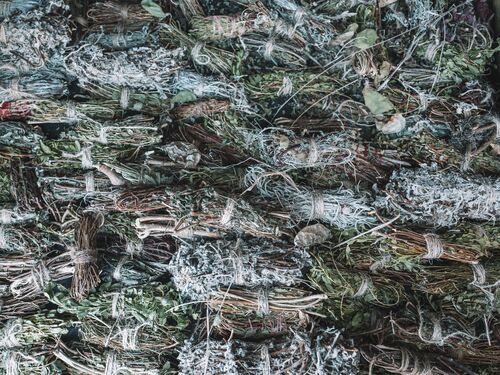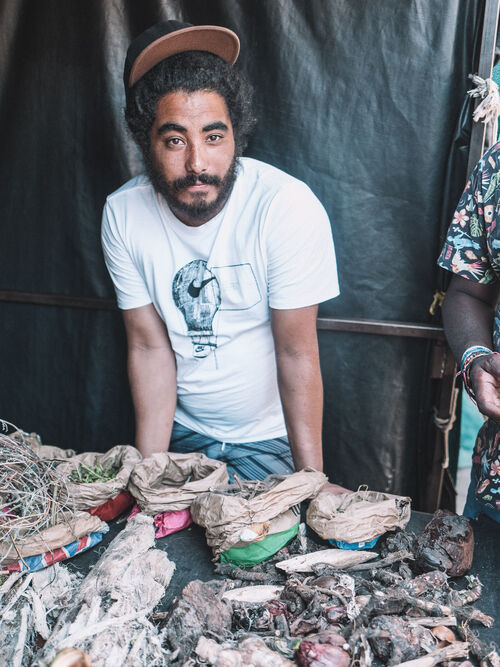 We don't want to overdo the travel guide routine, though, so why not see for yourself? Oh yes, just one more thing: you simply must visit one of the many markets. As you wander round exploring, you'll see shamans who know every native plant, root, and herb, as well as how to use them. It's an Eldorado where flavour chasers can gather rucksacks full of inspiration and new ideas. We experienced all this ourselves under the guidance of Peter Lebese, whose wealth of knowledge is a legacy of many generations. Due to his penchant for both herb lore and creating new flavour experiences, Peter has created an oasis in the midst of the Wale Street bustle: The Gin Bar.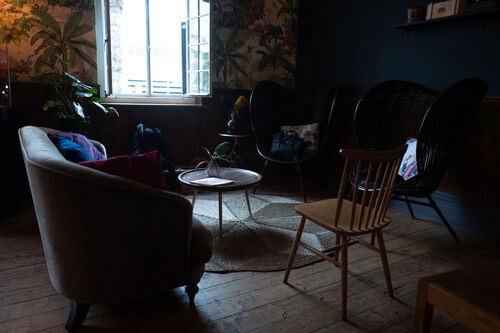 Small and sophisticated with affectionate details and an evident taste for beauty – as you've probably guessed, it's the ideal setting for Monkey 47. As if that weren't enough, a Monkey 47 pop-up store also recently moved into the first floor of the neighbouring building. From the wallpaper and doll house to excellent drinks, everything about it has to do with a certain simian from the Black Forest, but right here in the heart of Cape Town. After spending the early morning hours walking with penguins on Boulders Beach and watching the dolphins at play, it's the perfect spot to cap off a perfect day. Does that sound awfully cliché? Well, yes … but it's the real thing. There's not much else to say but "Relax, it's South Africa!" – a phrase we can't wait to hear again upon our inevitable return. On that note: Cheers!