Schwäbisch Confidential
Nut Braid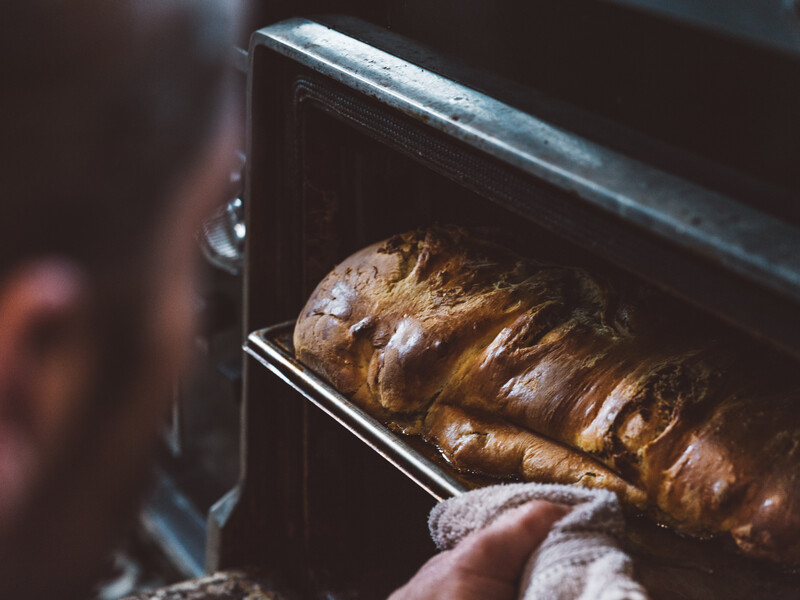 A fluffy soft yeast dough that no Swabian can resist – cinnamon, walnuts, marzipan … Need we say more?
Ingredients
For the dough
250 ml milk
20 g fresh yeast
75 g sugar
1 egg
1.5 tsp sea salt
500 g flour
75 g softened butter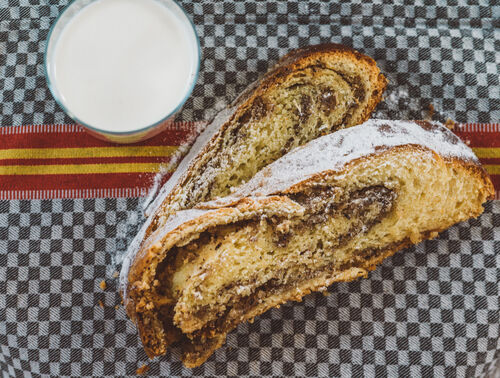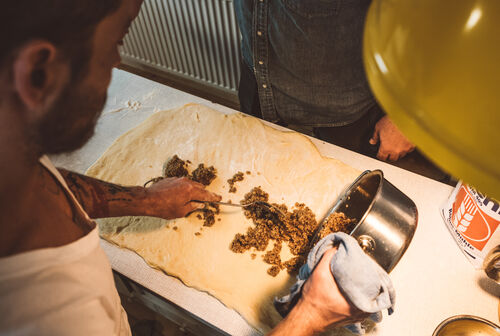 For the filling
200 g ground walnuts
100 g butter
80 g sugar
1 egg
1 tsp cinnamon
150 g marzipan
Preparation
Heat the milk until lukewarm. Break up the yeast in a bowl, pour in a bit of the milk and the sugar, and stir until smooth. Then beat the egg, set aside three tablespoons of it in a covered container, and put it in the refrigerator. Add the flour, salt, and remaining egg and milk to the yeast and let your food processor's dough hook work on the mixture for about three minutes at low speed. After that, turn up the speed for another five minutes. Cut the butter into chunks and add them to the dough one by one. Maintaining the same high speed, continue for another five minutes to get the dough nice and smooth. Cover the bowl with a damp dishcloth and leave the dough to rise in a warm spot for an hour or so.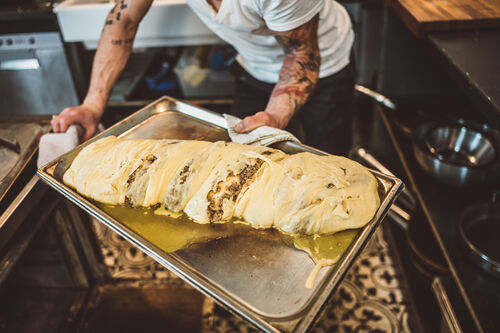 While you're waiting, melt the butter in a pot, add in all the remaining ingredients, and stir them all together.
On a work surface dusted with flour, knead the risen dough, then cover it and let it sit for 10 minutes. After that, roll out the dough and cover it with the filling before rolling it back up lengthwise and giving it a twist. Lay a sheet of baking parchment on an oven tray, place the braid on it, and let it rise again, covered, for 45 minutes. Finally, brush the braid with egg yolk and bake it until it glows golden-brown.