Springerle with lavender & Monkey 47 Dry Gin
Schwäbisch Confidential with Rainer Klutsch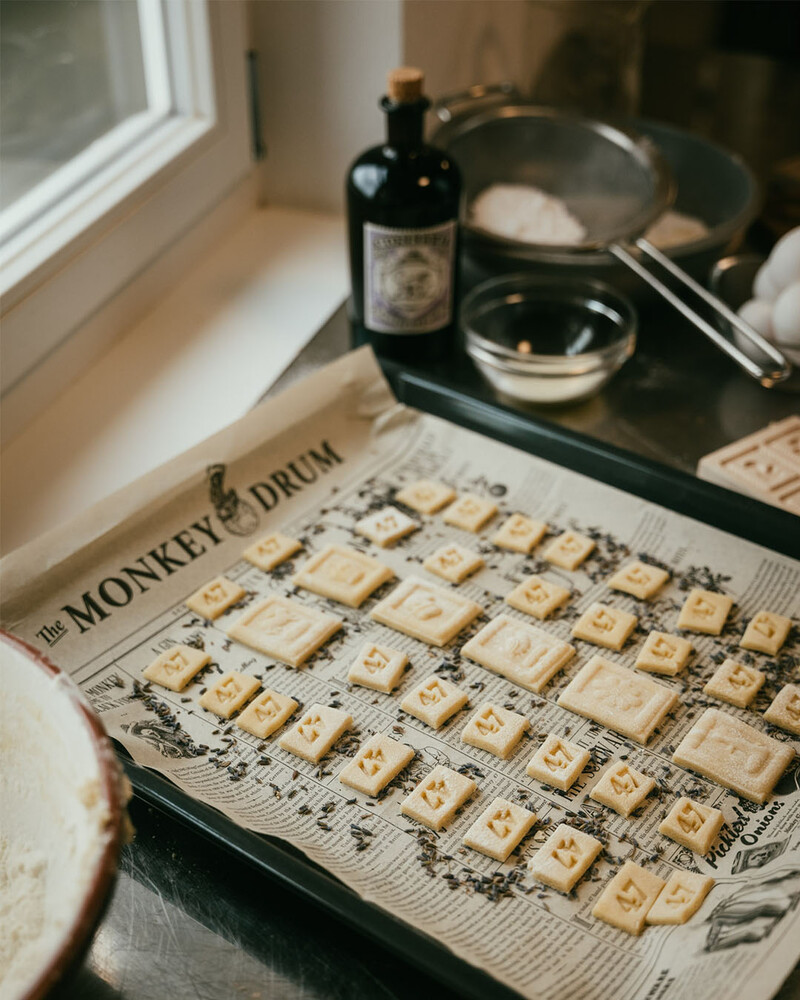 Springerle are wunderbar traditional holiday cookies from southern Germany that are made using a special cookie mold. They have a delicate, crisp texture and are known for their unique and distinctive appearance. These cookies are often enjoyed during the Holiday season, but can be enjoyed year-round as a tasty treat.
Ingredients
Makes about 4 servings
4-5 eggs (depending on size)
250g powdered sugar
250g fine baking sugar
575g flour (type 405)
1 pinch of salt
1 pinch of baking powder
4cl Monkey 47 Dry Gin
20g purified lavender
Equipment
Rolling pin
Springerle molds
Plan in some preparation time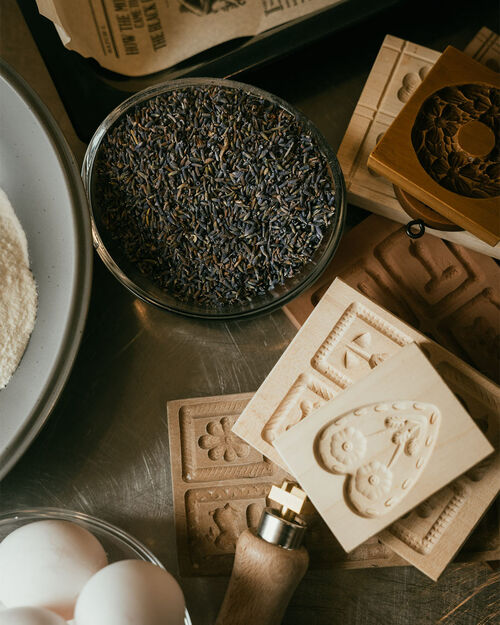 Preparation
In a mixing bowl, beat the eggs with an electric hand mixer until fluffy.
Add the powdered sugar and fine baking sugar to the eggs and beat on a low setting (speed 1) with the electric hand mixer for 12-15 minutes. The mixture should be white and foamy. Do not beat on the highest speed until foamy.
Sift the flour with a pinch of salt through a sieve into a separate bowl.
In a small dish, dissolve the baking powder in 1 teaspoon of water.
Add the sifted flour in 2-3 portions to the foamy egg mixture, along with the Monkey 47 Dry Gin and the dissolved baking powder. Knead the rest of the flour into the dough by hand. The dough should be soft, but still easy to shape. It will firm up a bit after being chilled in the refrigerator. Dust the dough lightly with flour and wrap it in plastic wrap. Chill it in the refrigerator for a few hours or overnight.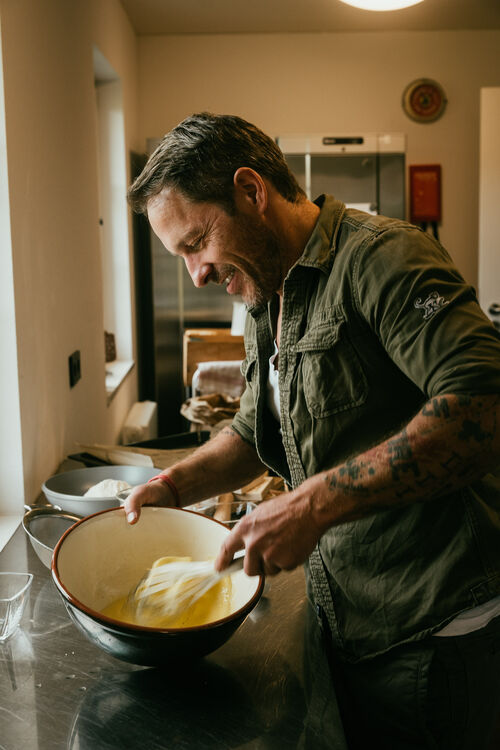 On a floured work surface, roll out the dough to a thickness of about 1cm (not thinner). Press the Springerle molds into the dough with light pressure, then carefully release. Leave the Springerle to dry overnight, uncovered. This will harden the surface with the pressed pattern, and it will keep its appearance later when baking. The lower moist part of the Springerle goes up a bit during baking, this is the so-called "little feet".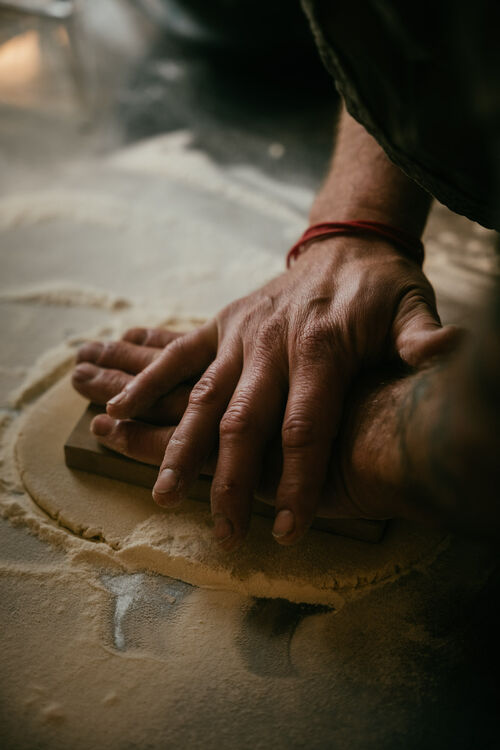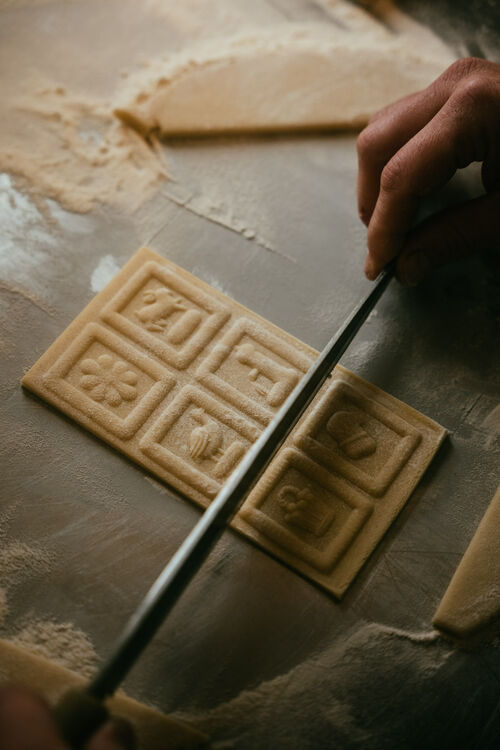 The next day, place a wet kitchen towel on the table. Carefully transfer the dried Springerle from the baking sheet to the wet towel, placing them on the bottom side. Sprinkle some lavender on the sheet of baking paper, then place the Springerle back on the baking sheet.
Preheat the oven to 160°C and bake the Springerle for 10-12 minutes with top and bottom heat. Then, reduce the oven temperature to 130°C and continue baking for an additional 10-12 minutes.
Carefully remove the Springerle from the baking tray while they are still warm and leave them to sit in the room for about 1 week to become nice and soft.
Don't eat all Springerle at once!