Arthur Orlans
Haute Monkey couture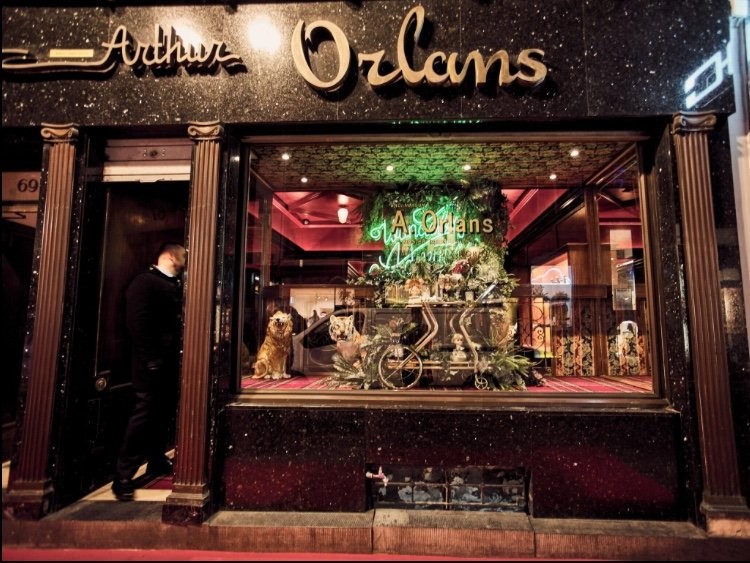 Welcome to the wunderbar Arthur Orlans in Brussels!
This is actually less an insider tip than it is a heartfelt plea: Get yourself to Belgium and pay this extraordinary locale a visit! We promise you'll be astonished as well. With plenty of attention to detail, Francesco Ravo and his team have turned an old-fashioned house into a one-of-a-kind cocktail bar. It's both traditional and tailor-made (so to speak), and the drinks could scarcely be finer. The bespoke aspect is an homage to Francesco's father, Mario, who was once a gentlemen's tailor with a particular eye for aesthetics and high-quality materials. At Arthur Orlans, however, it's the drinks that are made to suit every sensibility.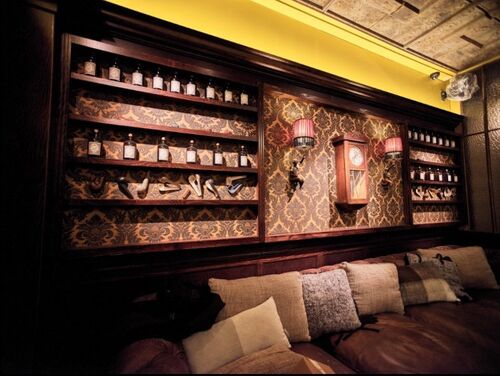 Add in a bit of eccentricity, a sip of sophistication, and a touch of that certain something, and you've got the perfect setting for Monkey 47. Lounging on old leather sofas that all have a story to tell from times long past, surrounded by Baroque wallpaper and tartan rugs, you can often enjoy some live music with your gin cocktail. Here, summer evenings typically spill out onto the bar's lovely outdoor terrace, which offers a colourful place for artists, connoisseurs, and locals to gather into the small hours. This truly makes Arthur Orlans not just a place where Francesco has realised the perfect combination of ambience and excellent cocktails, but one we're always glad to come back to. After all, where the heart finds its passion is where it's the happiest!
On that note: Cheers!