Dead Rabbit
From gang wars to outstanding cocktails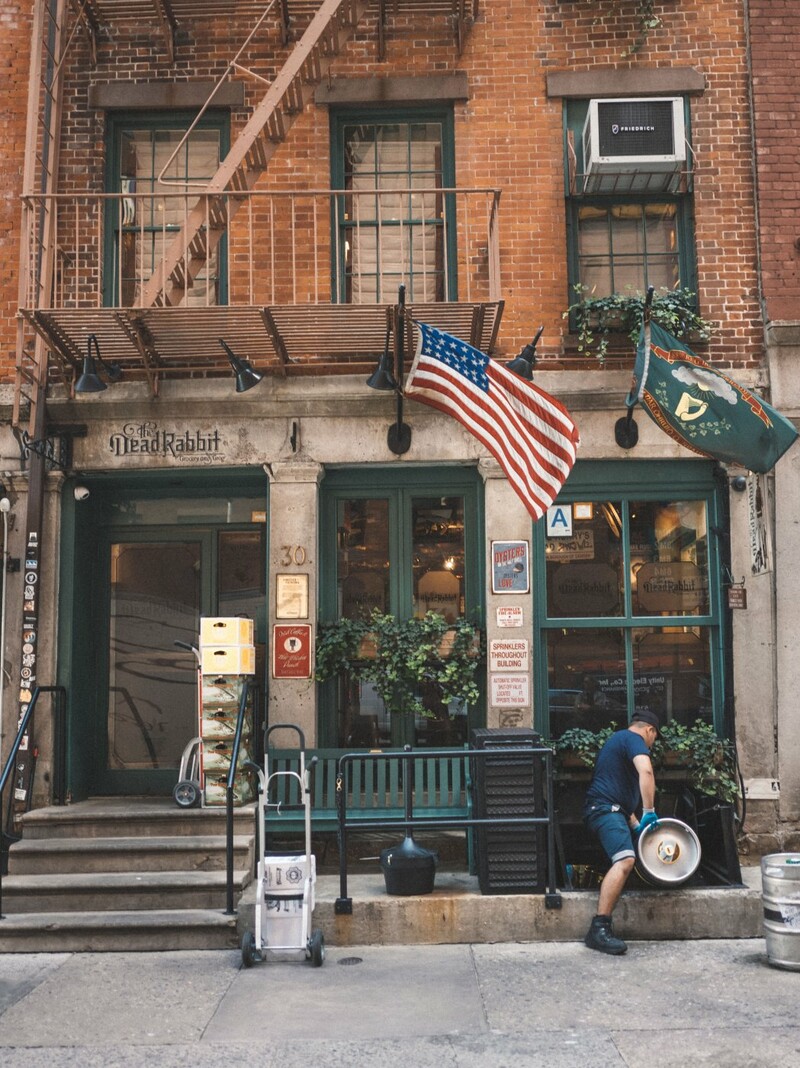 To hear them tell it, when Jack McGarry and Sean Muldoon set out for the land of opportunity – New York, to be exact – they had stardust in their eyes and little more than a rucksack full of dreams. Just six years later, they made their primary aspiration come true in bringing the Dead Rabbit to life. This bar, which has garnered numerous awards and accolades (including as the World's Best Bar of 2016), is separated into three areas that all have one thing in particular in common: a wide selection of spirits and unparalleled cocktail artistry. As the name of this remarkable locale indicates, its essence fuses Irish tradition with the New World. You may recall Martin Scorsese's film Gangs of New York, for example, which is set during the gang wars that took place in the city's slums between the 1840s and 1860s. It was then that a faction known as the Dead Rabbits formed within the local Irish citizenry.
Meanwhile, the staff at the Dead Rabbit boil their understanding of Irish custom down to the following: "No-nonsense, no airs and graces. Just your honest, everyday extraordinary." Those who favour the simple-but-good approach need look no further for the best Guinness in New York. That said, this cathedral of cocktails is obviously also the perfect place to raise a glass of good, honest gin and tonic to new friends.
On that note: Cheers!