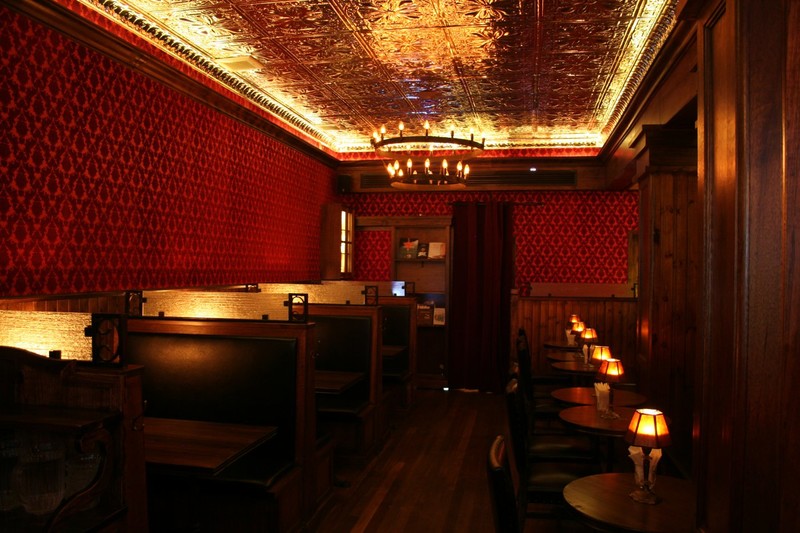 The Senator Saloon is a 1920's style American whiskey bar and restaurant, located in a cozy neighbourhood in Shanghai. Actually it is a look back on the era of Prohibition when the sale and consumption of alcoholic beverages was outlawed in the U.S. The inspiration for this unique place derives from the time of speakeasies, glamor, and gangsters.
The Capo di Capi is David Schroeder a U.S. Bartender who has been bartending for years in the Portland, Oregon, area. When David discovered Monkey 47 in 2012 he personally handcarried 2 bottles into Shanghai, more precisely into the Senator Saloon where our little monkey is of course a vital part of the crew.
When David wasn't working at a bar, or handcarrying monkeys into China he provided personal protection services for high—level executives. He is an expert in firearms, so don't get any ideas and make sure you leave your gun at the bar—Senator is a civilized saloon.