Misses Jones and Her Monkey
Yusufix and the magic potion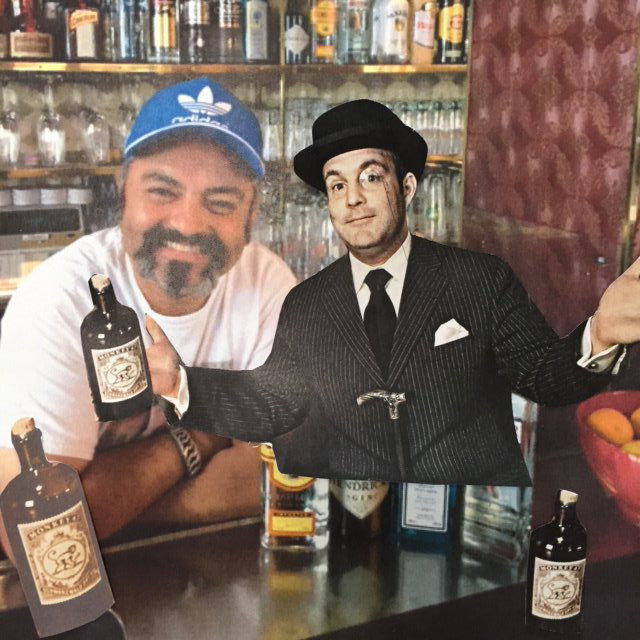 We find ourselves in the year 2015 AD. All of Gaul is occupied by the Romans... All of it? No! A bar and club village inhabited by defiant Gauls continues to resist the invader's advances.
And life isn't easy for the Black Forest legionaries, whose duty it is to propagate the magic potion known as Monkey 47. The village's leader, Yusuf, who provides all entertainment in the Stutengarten settlement, swears by his own Druid concoction (Sambuca). A state of affairs that the chief monkey, Stein, can scarcely tolerate in his realm, and so he makes repeated peaceful attempts to appeal to the defiant ones. But stubborn and obstinate, the black-haired Asterix has opposed it to this very day. Totally? No! We refuse to accept that! And so another troop is dispatched to try and convince the cunning Gauls about the monkey.
The mission begins in Mrs. Jones – an art déco-style bar. A huge sparkling chandelier hangs from the ceiling, the seating facilities are plush, and while you enjoy your drinks prepared by Yasemin, the sister of the inimitable Yusuf, and her team, you are permitted to smoke in the fashion to which customers had previously become accustomed. Next to the bar, in the small niche on the left, is the beating heart of the bar (although some say that is actually the chandelier): the DJ's mixing desk, where the boss himself sometimes lends a hand and promotes freedom of movement in absolutely everyone with hits from the 60s and 70s. So Mrs. Jones completes the mission set by the location, alongside the Hans in Luck fountain, and delights the guests with its unique homely atmosphere. And if Hans's goose were to be replaced by a monkey (in typical Grimm-type fashion)... well then, the whole place would really sparkle with a golden glow.
Cheers!