Schwäbisch Confidential
Pfitzauf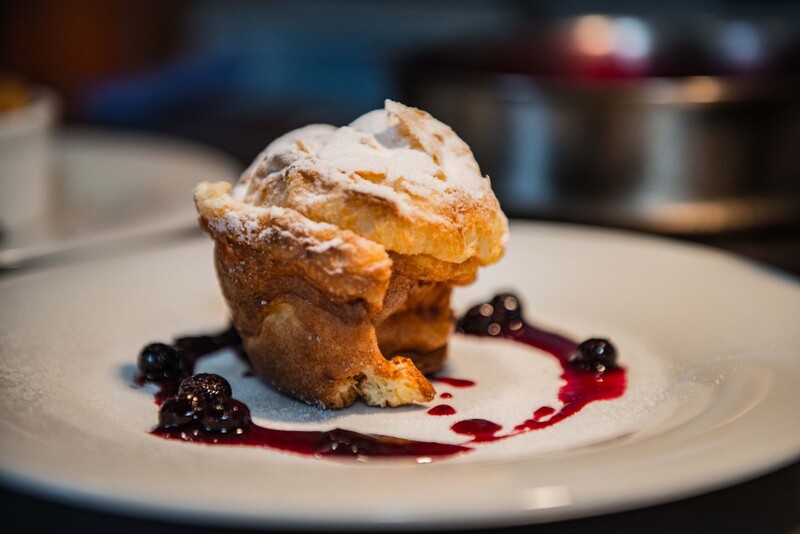 Indescribably light and fluffy, Pfitzauf is a type of soufflé with a Swabian twist. It's the queen of the region's desserts!
Ingredients
Serves four
3 eggs
1 tbsp. icing sugar
80 g butter
125 g flour
Pinch of salt
250 ml milk
More icing sugar (for garnishing)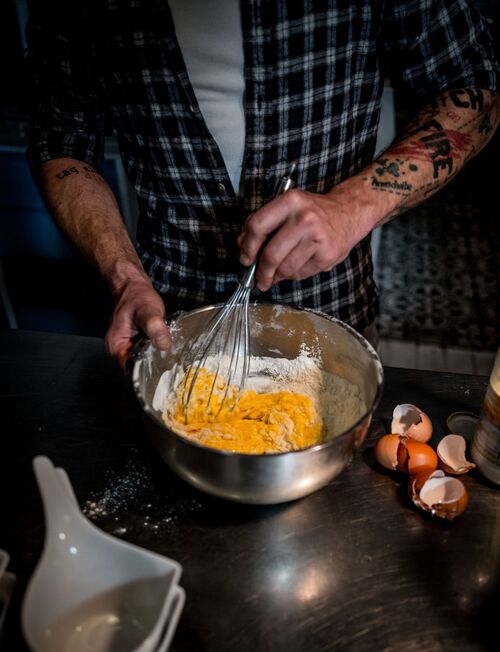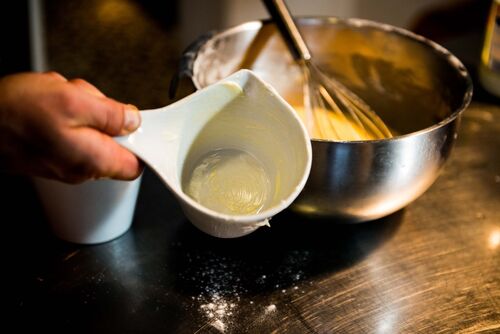 Preparation
Step one
First, preheat the oven to 220°C. In the meantime, you can start on the batter. Crack the eggs into a mixing bowl, add the icing sugar, and beat them together with a whisk. Melt the butter in a pot over low heat. In a second bowl, use a hand-held electric mixer to blend the flour, salt, and milk into a smooth batter. Then add the egg-and-sugar mixture and combine using the whisk. Finally, fold in the melted butter.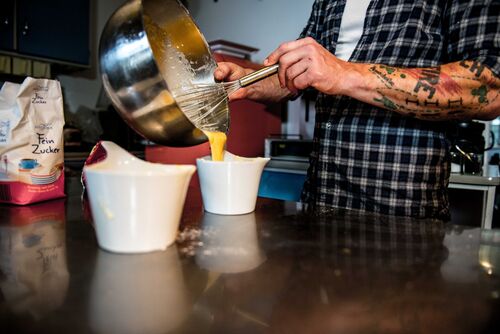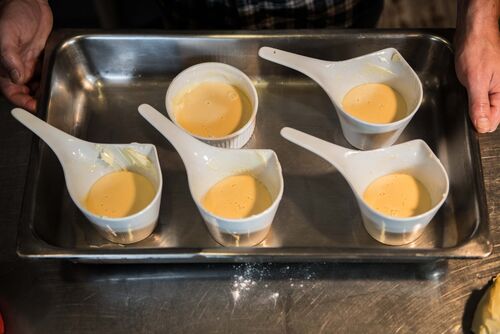 Step two
Butter the pfitzauf forms and pour in the batter (careful, it's quite ­runny!). Be sure not to pour in too much, otherwise they won't rise properly. Each form should only be about half-full. Bake the pfitzauf on the middle rack of the oven for 25 – 30 minutes (until golden-brown). Keep the oven closed to make sure the soufflé doesn't fall in on itself. Once it's ready, dust the Pfitzauf with icing sugar and serve.